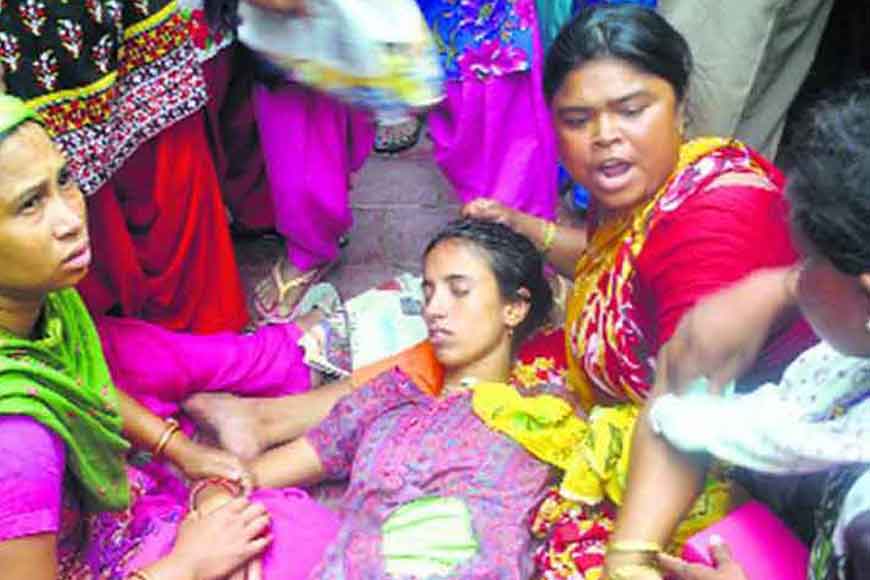 Thirteen hapless Bengalis who migrated to Noida in search of odd jobs have been imprisoned and not getting bail as they are unable to fulfill the preconditions for moving a bail application, such as submitting documents of personal property. These poor people have no such certificates or records to submit. Some are residents of Chhitmahal, some from North Dinajpur or Malda. Their only crime: they migrated to Noida in search of jobs. Some even ended up working as maids in upcoming posh apartments, while others worked as van drivers and labourers in brick kiln factories.
The local police claim they are illegal immigrants from Bangladesh. However, when the cops cross-checked theirvoter ID cards, they realized their mistake. Those held are all Indians and permanent residents of West Bengal. Even Deeptiman Sengupta, a BJP leader working for the rights of the people of Chhitmahal, couldn't do much to release them. "I'm sorry to say but the UP government is simply not willing to take up this matter for consideration. I have spoken to several district magistrates who have all promised me they will inform the matter to the secretary of the Union Home Ministry. But till date nothing has been done," he said.
Take the example of Zohra Bibi. She took up a housemaid's job in Noida and went missing since July 12. Her sudden disappearance created quite a stir at Noida's Sector 78, where inhabitants of a residential complex in Sharfabad protested against Noida cops, who have unjustly detained 13 Bengalis as illegal Bangladeshi immigrants. They are all rotting at Dasna prison in Greater Noida.
Mahagun Modern Society is a posh residential complex located at Sharfabad in Greater Noida. Outside the fence of the high-rise complex, make-shift shanties can be seen clustered together. These are temporary homes set up by hundreds of Bengali migrant labourers. There are more than two thousand residential flats in Mahagun Modern Society and the inhabitants of the entire complex are dependent on this Bengali workforce to help them run their home and hearth without hitch.
Rafiqul, who hails from Poaturkuthi, Chhitmahal, lives in Sector 50, close to the Sharfabad housing society. He along with his neighbor Atikur Rehman are behind bars now. Rafiqul's brother Jamsher rushed to Noida from his village when he heard about the arrest. He complains how the police is reluctant to produce the detainees in court despite official orders to do so. When will these legal Indian residents be set free in their own land?