Satyendranath Tagore's wife was the first to teach the modern 'Bangali' way of saree draping - GetBengal story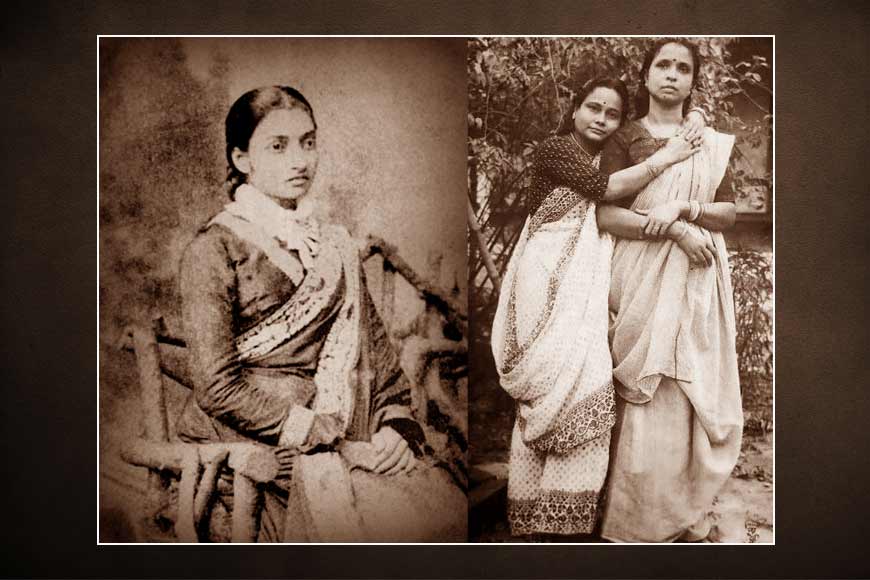 Jnanadanandini Devi pioneered the contemporary saree draping technique.
Bengali women around the globe are praised whenever they drape the very traditional attire of West Bengal, the saree. Though a number of movies and TV soaps stereotype Bengali women by showing them wearing a red and white cotton-ish saree in a 'aathpoure style', there are a myriad of fabrics that are used to make sarees in Bengal. Drape a bright 'tant' or 'jamdani' and attend any puja; put on an eye-soothing 'mulmul cotton' and be ready for a day's outing. Have a wedding to attend? Get your hands on an elegant 'tussar' or 'matka'. Bengal sarees have an answer for it all.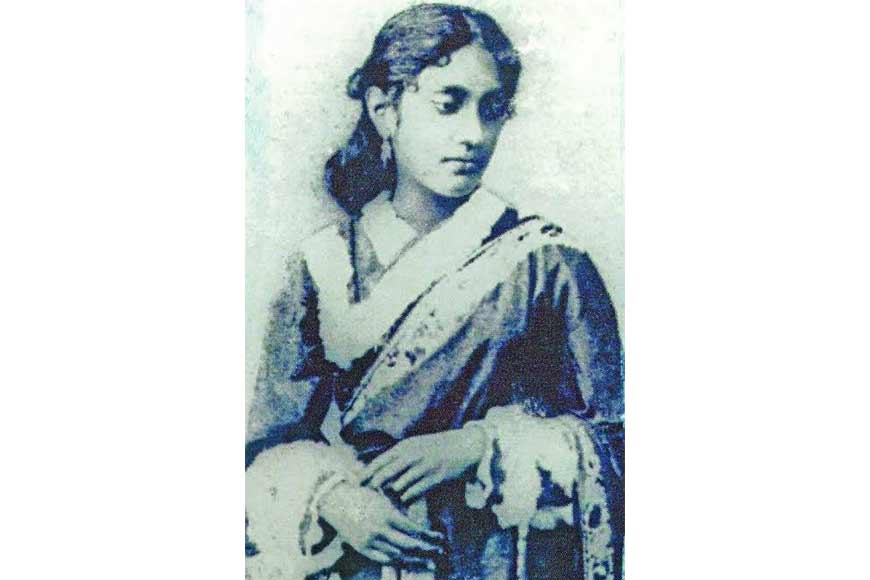 Jnanadanandini Dev
Not only are they diverse in terms of fabrics, but also in terms of their draping style, which is what makes them stand out. The modern 'Bangali' way of draping a saree with the end of the drape thrown around the left shoulder in neat pleats, was the result of Jnanadanandini's efforts. She was a woman of the Tagore household, far ahead of her time, and thoroughly influenced by western culture. Jnanadanandini was the wife of Satyendranath Tagore, the first Indian to join the civil service, and the elder brother of Rabindranath Tagore. When Jnanadanandini spent two years in Mumbai with her husband and returned to Jorasanko wearing the saree in Bombay style, she created a flutter in the Tagore household. The common Bengalis started calling her style of wearing a saree 'the saree style of the Tagore family'. Jnanadanandini even advertised in the newspapers, to teach others to wear the saree the way she did. Many girls from aristocratic households turned to her to learn the art of draping the nine yards. She also introduced the practice of wearing petticoats, chemises, blouses, and jackets with saris.

Jnanadanandini's close friend, Suniti Devi, the Maharani of Coochbehar, simplified the inherent awkwardness of the Bombay style by pinning a brooch to keep the shoulder drape in place. She even wore a small triangular piece of cloth on her head like a Spanish mantilla to give the saree a dash of western glamour. She and Jnanadanandini almost turned the saree into fusion attire long before you laid down your range. They probably wanted to make saree-draping easy for women from other provinces where sarees were not ethnic dresses, and who would have trouble wearing them if they wished to.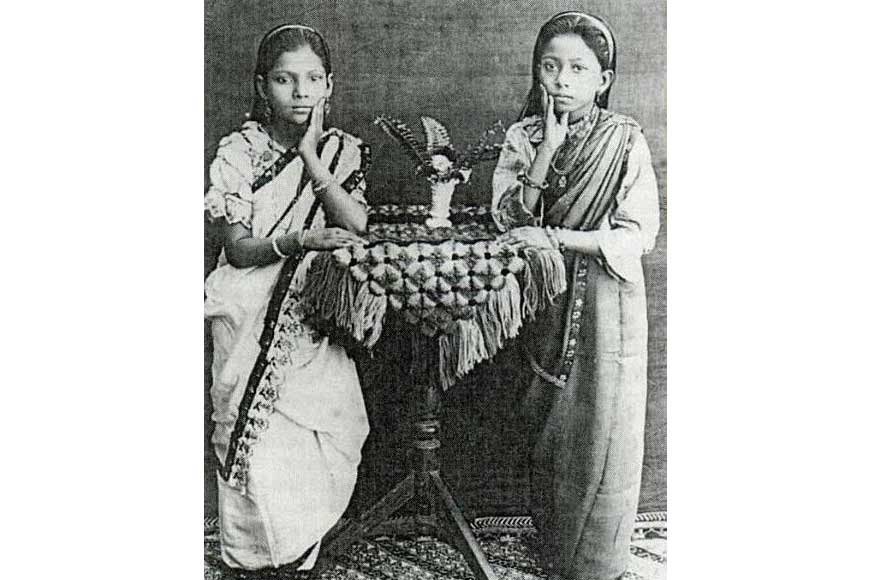 The saree style of the Tagore family
In spite of all this, it is completely okay to not know how to drape a saree by oneself, or not even love to wear it at all. However, one must respect and acknowledge their roots and introduce the younger generations to the nine yards of elegance that West Bengal has been known for throughout the centuries.