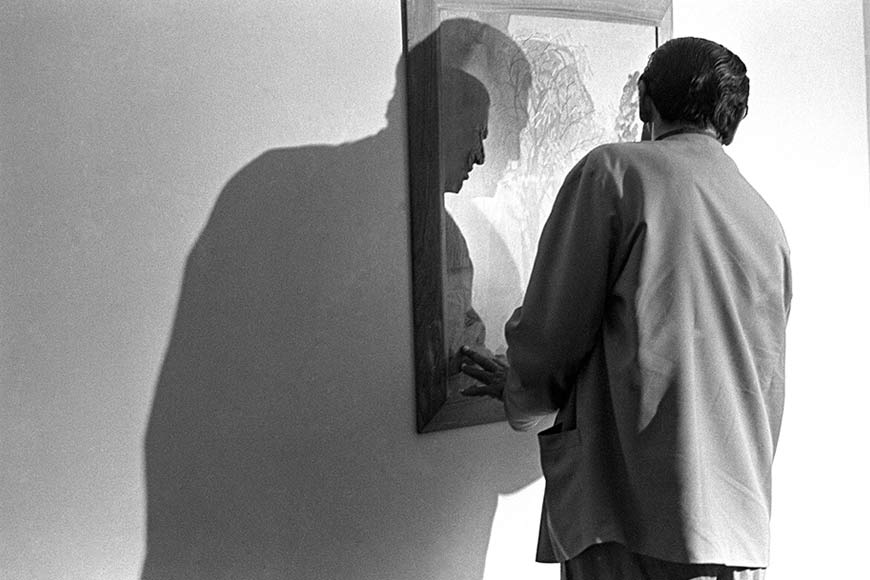 Pinaki De is a graphic designer associated with frontline Indian and International publishers. He also has a day job as an Associate Professor of English literature.
Photographs courtesy-- Satyaki Ghosh
I first met Nemai da in 2010 when I was chosen as the designer for his photobook on Kolkata. I distinctively remember the afternoon when I visited his Kalighat Road house, along with the then publisher of Harper Collins India, VK Karthika and editor Shantanu Ray Chowdhury. It was meant to be a regular project, the kind I handle every now and then. However, the name "Nemai Ghosh" created a different sensation within me. During my college days at Jadavpur University, I literally scrounged for a month to buy the exorbitantly priced tome titled Satyajit Ray and the Vision of Cinema (Text by Andrew Robinson; Published by I B Tauris;).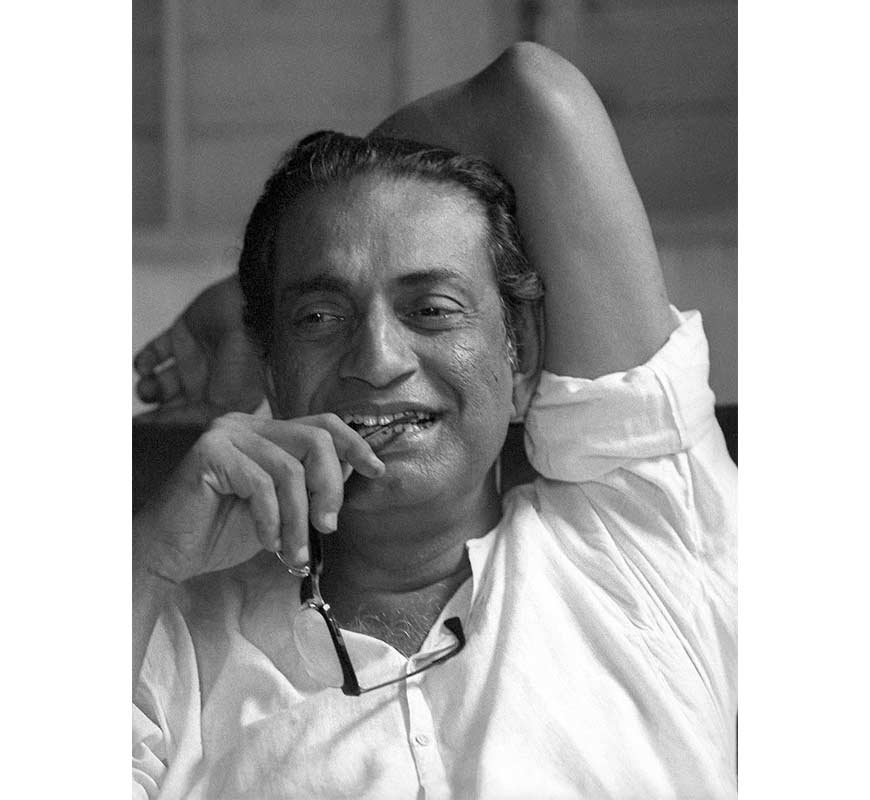 Satyajit Ray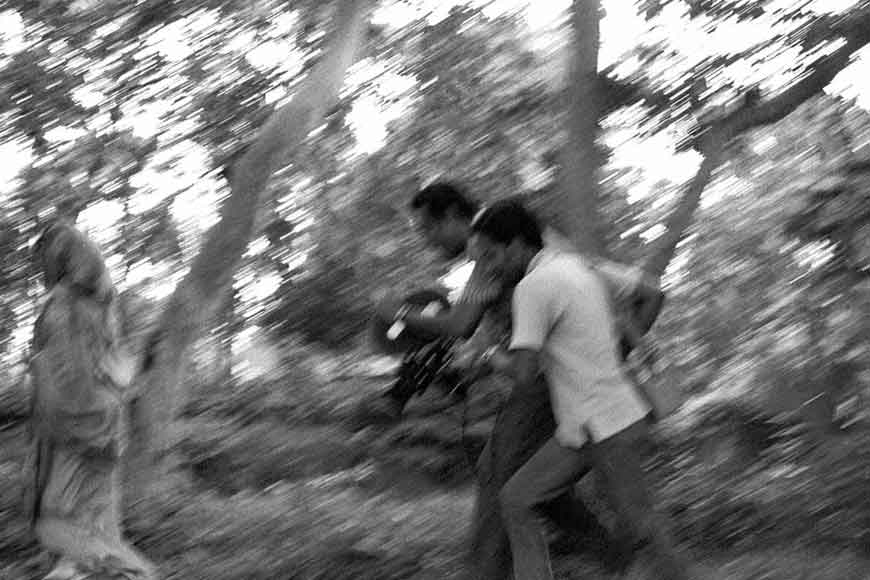 During shooting of Ashani Sanket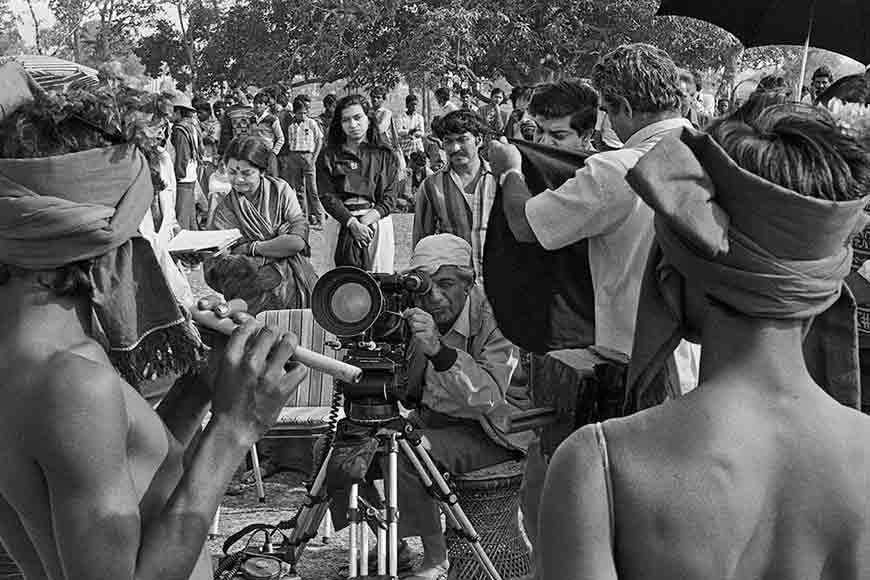 During the shooting of Aguntuk
It is through Nemaida's black and white photographs in that book that I visualised Satyajit Ray working in his study or at different shooting locations. Armed with that prized possession, I trudged my way through the narrow entrance of his house. As the conversation began regarding the making of the impending book, I could comprehend the reason that made Nemai da a legend. Even at the fag end of his career, he had a childlike enthusiasm of a man itching to begin a new adventure. As we were about to leave, I asked for his autograph on the book. He smiled and said something that still reverberates in my mind. He said, "You cannot be a fanboy if you want to work with me…it clouds your vision…you have the freedom to do your work the way you want…I respect your work and you mine…then things will be easier." He refused to sign the book then. I got my cherished autograph after the completion of the project. It is still one of my prized possession.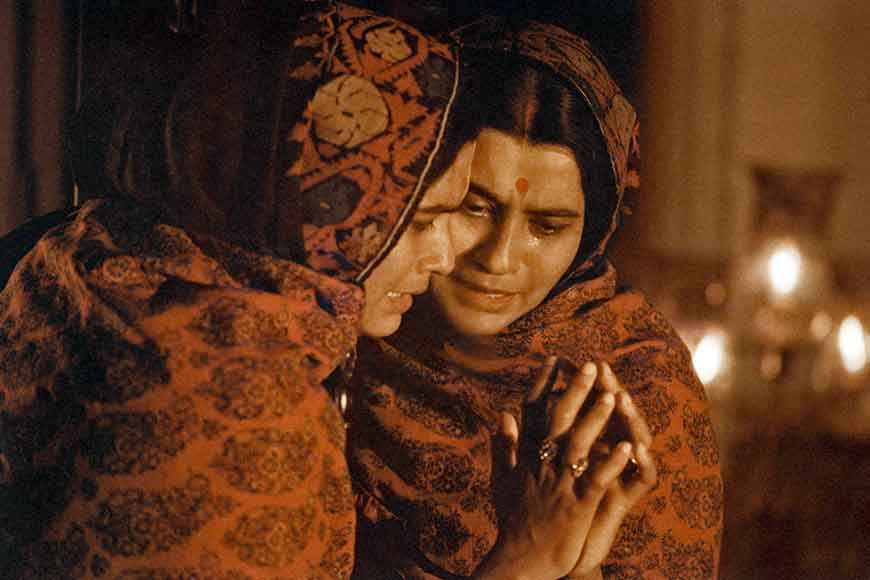 During the shooting of Ghare Baire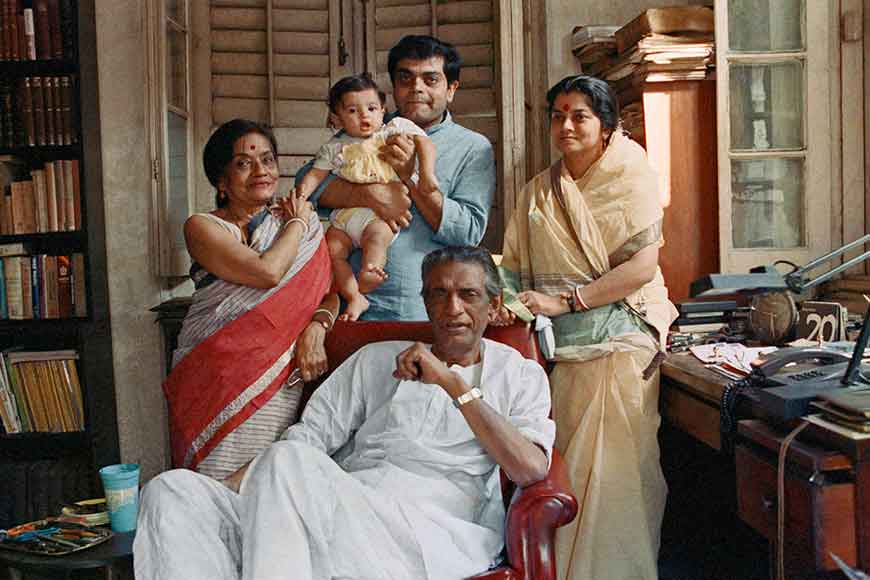 Ray Family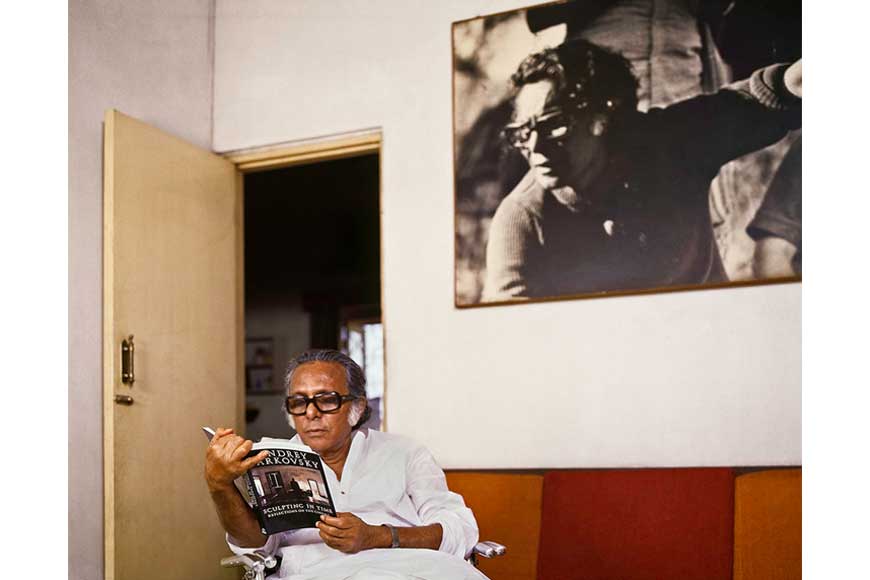 Mrinal Sen
The project dragged and the book (Nemai Ghosh's Kolkata; Published by Harper Collins) came out in 2014. During these four years of various conversations and interactions, one change was discernible in my daily routine. Initially, Nemai da would call twice a week, later it became once every day. He would discuss projects, most of which never materialised. Sometimes, he would talk about his plans to start something new. Sometimes, he would say that he just needs to talk once a day to feel better and be creatively alive. For 10 long years, except for the last two months when he was bed-ridden after he underwent an operation, the routine would remain virtually unchanged. I began to frequent his Kalighat residence more often. A whole new world opened before me. Nemai da always used "apni" – a formal address in Bangla that he never changed despite my insistence to make it "tumi". Every week I became privy to numerous anecdotes that he experienced during his long career. One thing I noticed, he rarely exaggerated anything, a rather un-Bengali trait.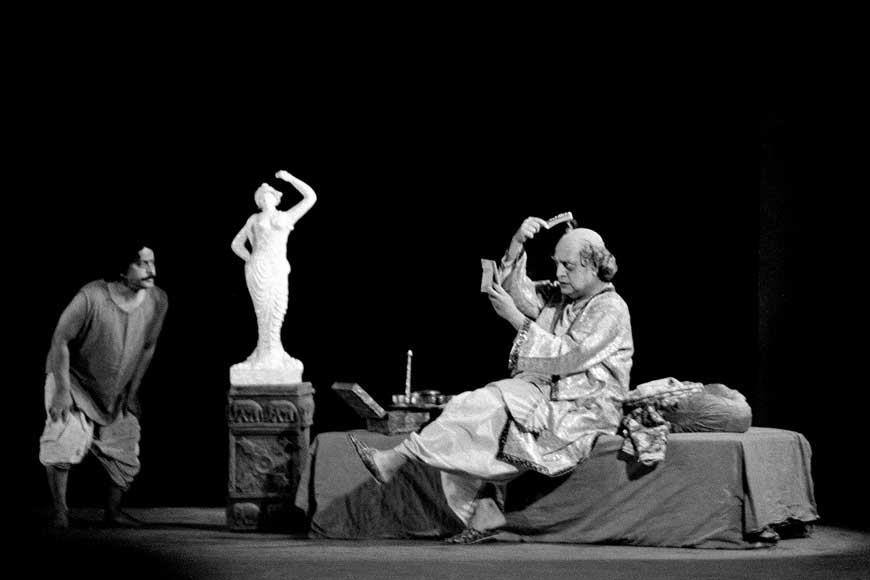 Utpal Dutt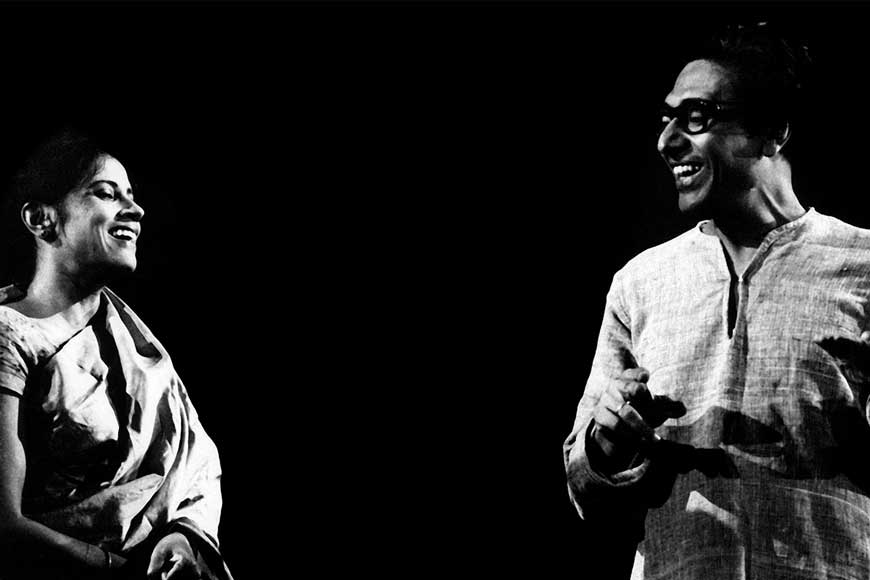 Shambu and Tripti Mitra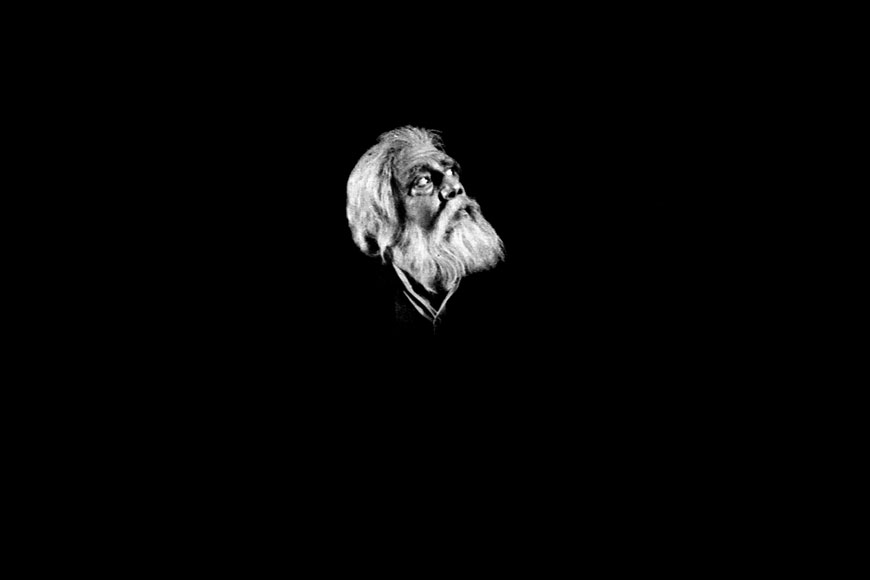 Nemai da is justly described as "Ray's Boswell". That part of his work is very well documented. The new book published by Delhi Art Gallery titled Faces and Facets: Satyajit Ray in Colour (Text by Andrew Robinson; Published by Delhi Art Gallery) completes the arc of that tremendous achievement. Once I asked him, "What made you decide that you should shadow Ray?" His curt answer, "Who else?"Every time he reminisced about his mentor, there was a glint in his eyes.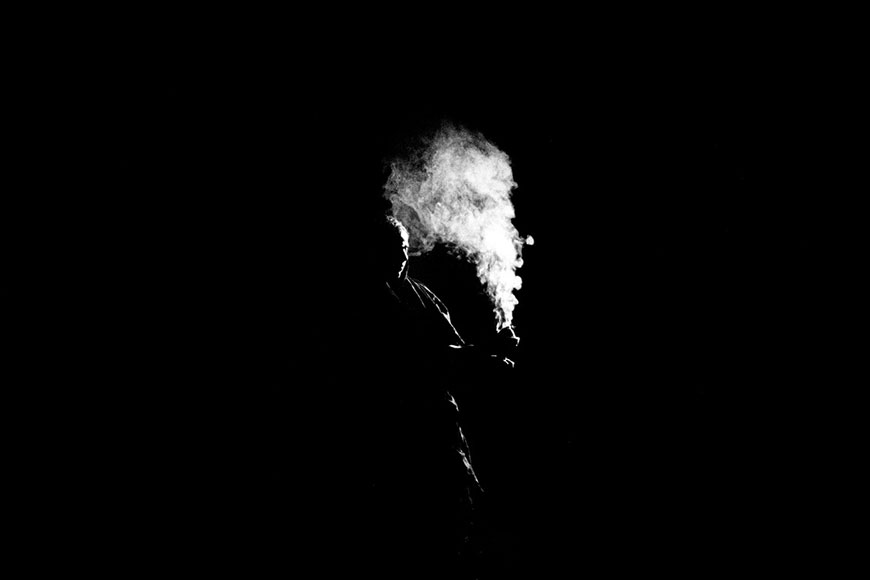 Usha Ganguly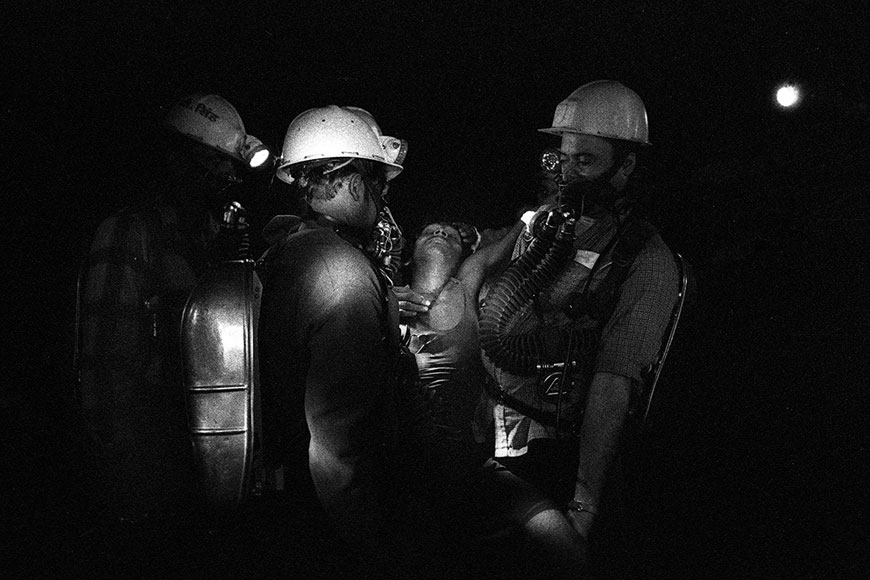 Miners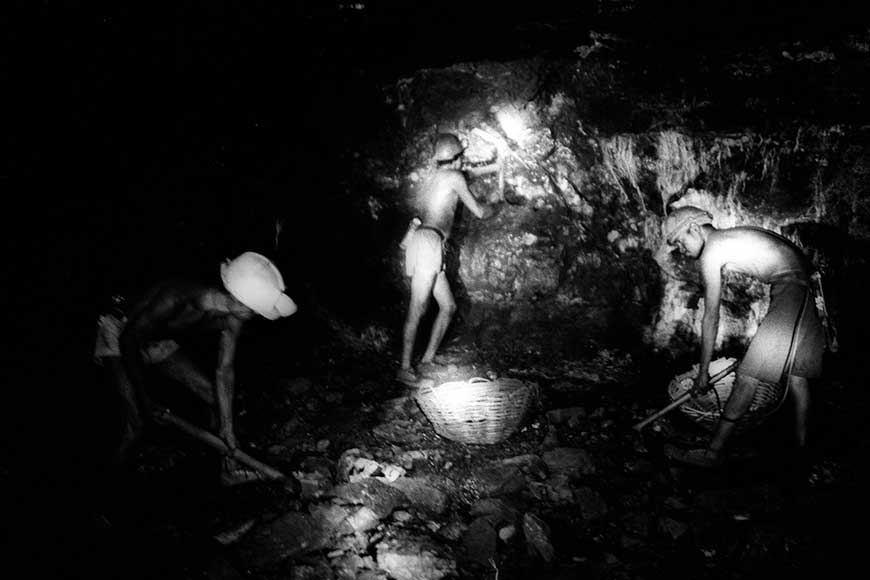 Miners
However very few know that he extensively photographed many other subjects. His work on the golden age of Bengali theatre is probably only one of its kind. He never used artificial light while photographing those iconic stills. His stunning work on coal workers inside a mine (still unpublished) merely uses the light from the headlight of the helmet that he wore while he went down the depths of the earth. He photographed Michelangelo Antonioni both in Kolkata where he came as a visitor and at his own studio in Italy. His documentation of artists in the book The Faces of Indian Art: Through the lens of Nemai Ghosh (Text by Ina Puri; Published by Art Alive Gallery) is also a unique achievement. The only artist who eluded him during that series-shoot was Ganesh Pyne, about which he was quite regretful. His long association with Paresh Maity came out as a book (his last published work) titled Paresh Maity: A Portrait of the Artist in the World (Text by Ina Puri; Published by Westland;). He did extensive research on the tribals of India, traversing the length and breadth of the country to photograph them. His collection of phenomenal colour portraits was supposed to come out as a book but it got rejected due to various issues. These setbacks pained him. He used to say that he will die if he is not creatively alive. It is hard to believe that he began to work on his last project - to capture the spirit of Golden Temple at Amritsar in black and white - in a wheelchair. Unfortunately, it remained incomplete. He was crestfallen when he was not allowed to shoot Victoria Memorial – a place he used to frequent regularly as a morning-walker.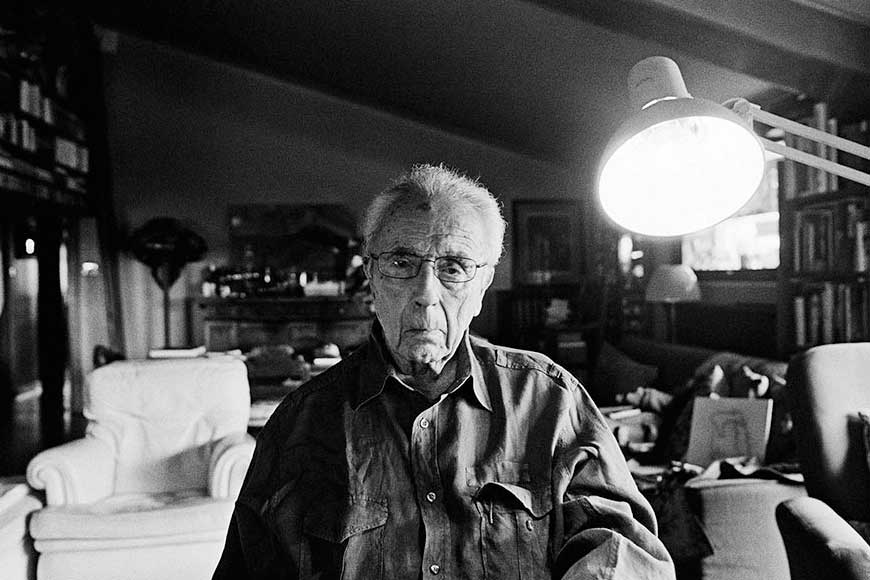 Antonioni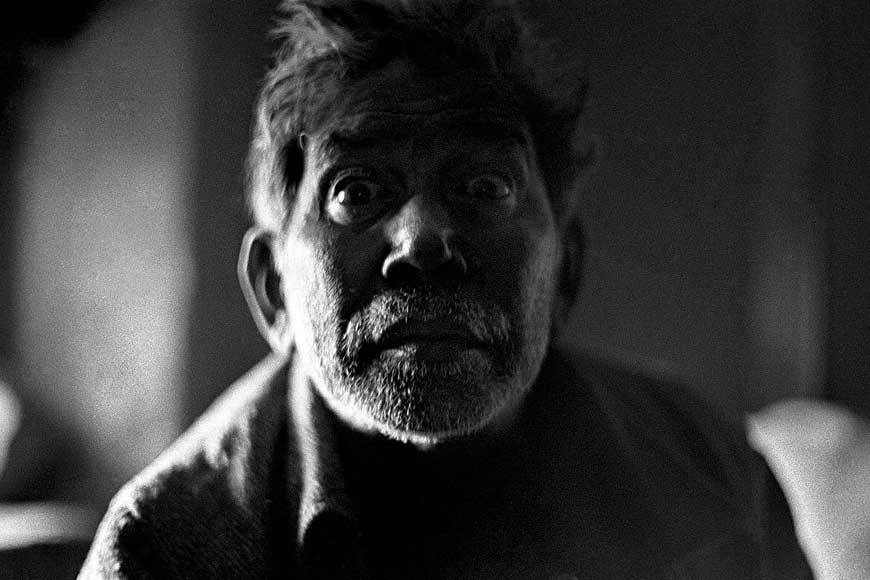 Ramkinkar
In between these projects, he photographed Kolkata, the city in his heart. Once we went to National Library to shoot some stills. I was about to settle and soak in the atmosphere of the place when Nemai da hurriedly said, "Pinaki, it is time to go and have lunch." I was completely taken aback. I mumbled, "But Nemai da, we just arrived!" Nemaida's answer was prompt, "I had already visited this place many times before coming here to photograph. I had visualised my photograph and have clicked it. Unless you can conjure up the image in your mind beforehand, you will never get the photograph you want." A life-long user of analog films, he hated digital photography. One of the reasons he gave was that the digital medium doesn't allow the photographers to be reticent. "You tend to click too much without thinking." He used to say.
Nemai da has left us all with images to pause and think. Over and over again.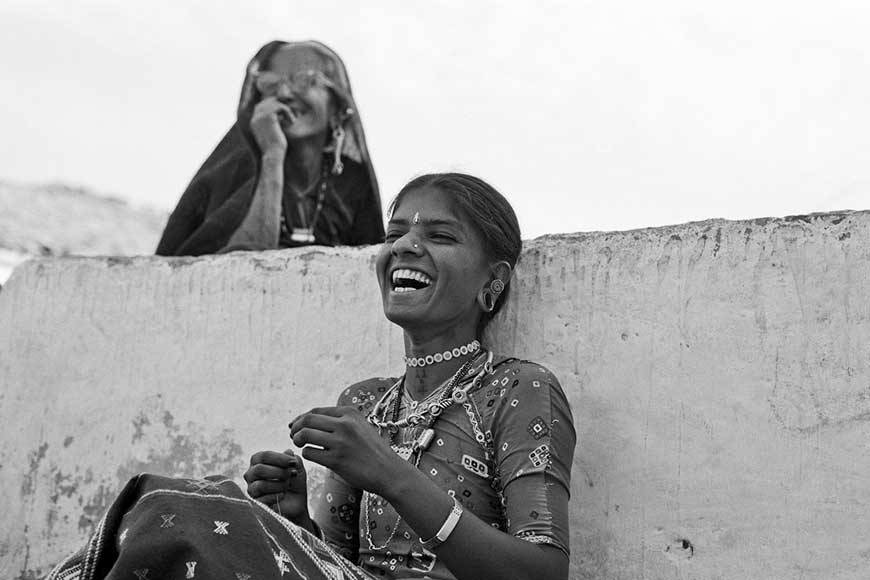 Tribes Series