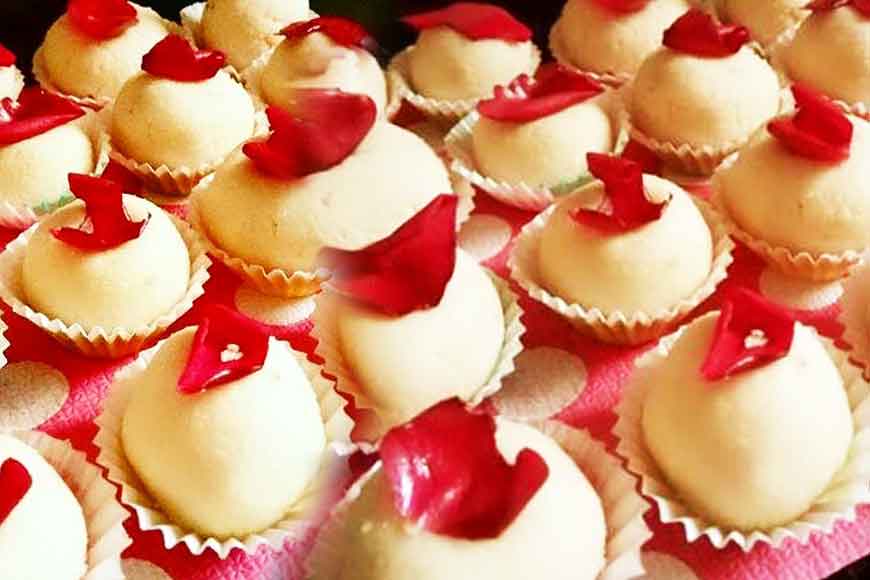 My ancestors are from Barishal, Bangladesh, and we shifted to Kolkata in the '40s. My grandfather and grandmother started to live in Hooghly district. They had a family of four sons and three daughters. They all grew up in a South Kolkata locality. When I was seven years old, and visited my grandmother, I used to enjoy the taste of this amazing sweet, which only needed four to five simple ingredients to make, But the taste would be so fabulous that even today I haven't forgotten the taste.
As I grew up, I thought of experimenting with these ingredients and recreate that sweet that my Grandma used to make at home. In the beginning, I failed to recreate the taste and then boom one day it was on our plate and everybody loved it so much, that since that day whenever there is a special occasion at home, I tried to recreate the recipe, be it a Buddhist prayer meet or Ashtami of Durga Puja. These sweets are made from pure chhenaa which I prepared by curdling the milk. Then I added cardamom powder, freshly made from six pods and sugar. Then came the rose petals and a few strips of Saffron for the garnishing. However, these garnishings were not done during my grandma's time.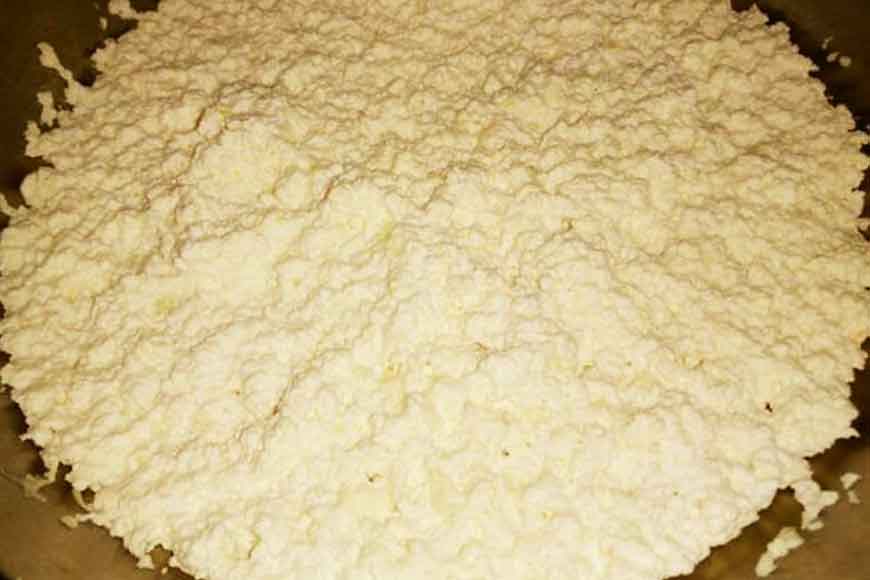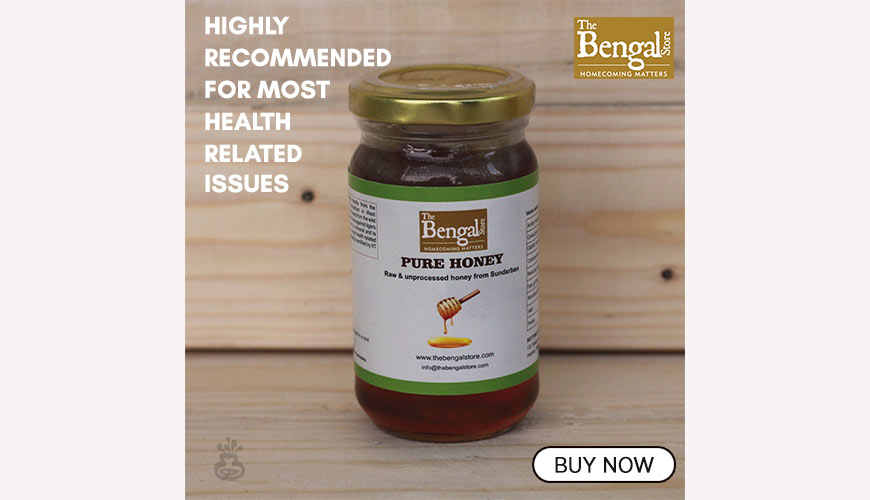 Recipe:
Ingredients
Chhena by curdling milk at home, Sugar, Cardamom powder, Saffron, Rose petals
Procedure:
• Make the chhena at home by curdling milk.
• Put it in makhmal cloth for at least 3-4 hours to dry it.
• After the water is drained out, put it in a kadhai on slow flame and add sugar, cardamom powder and saffron to it.
• Let it cook for at least 20 mins till all the water evaporates and let it cool.
• After that you have to use your palm to smash the chenna with time this is the hardest part because you need love and care and take a bit of it and gradually shape it into round or flat balls.
• Put the sugar water coated rose petal on it. The Gulab Pati Sandesh is ready.
Story Tag:
Gulab Pati Sandesh, Barishal