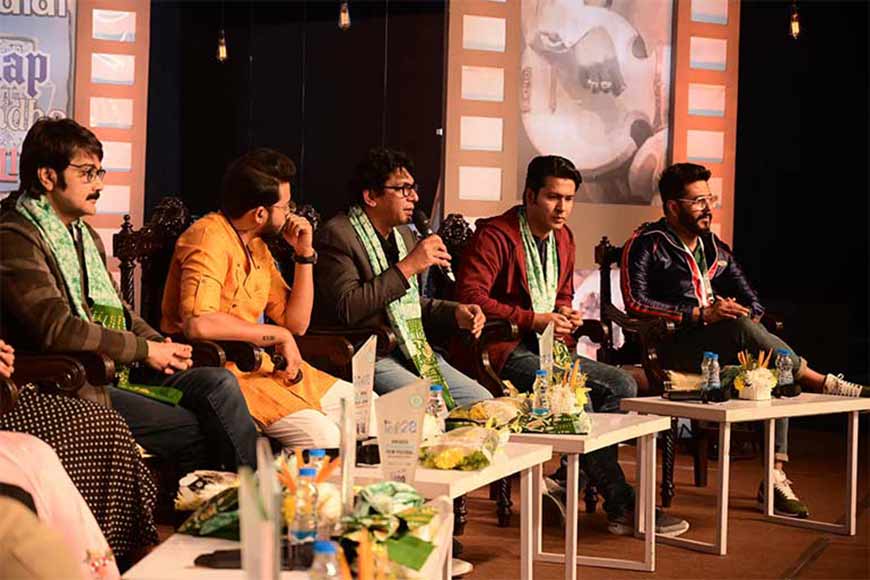 The curtain has come down on the 28th Kolkata International Film Festival, but the hangover is still very much in the air. As are the questions raised at some of KIFF's highly interesting seminars and panel discussions. One such discussion held on December 19 at the Ektara Mukta Mancha asked the question: 'A good character or stardom?'
The star-studded event attracted a large crowd, and speakers included Prasenjit Chattopadhyay, Chanchal Chowdhury, Anirban Bhattacharya, Raj Chakraborty, Boney Sengupta, Kaushani Mukhopadhyay, Isha Saha and Nazifa Tushi. Saurabh Das moderated the session.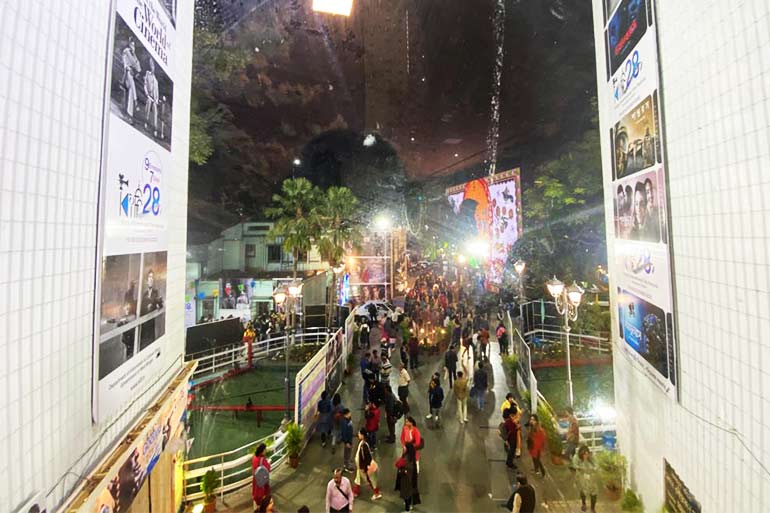 In Prosenjit's words, "Learn to understand the difference between rice and biryani in life. The former is a necessity, the latter is a luxury." He added, "Stars and stardom are both necessary because a star has to first prove his mettle through his acting skills to attain stardom."
Director- producer and KIFF chairman Raj Chakraborty brought up the commercial angle when he said, "Stardom is necessary from the business point of view because big-budget actors are sure-shot crowd pullers, while good character artists and audiences jointly create stars."

Highly popular Bangladeshi actor Chanchal Chowdhury refused to consider himself a star and said, "I am more attracted to the character. Actors want to reveal their acting prowess and communicate with audiences till the end. My one and only love is acting and I don't crave stardom. Stardom is good, but it is more important to know how to act."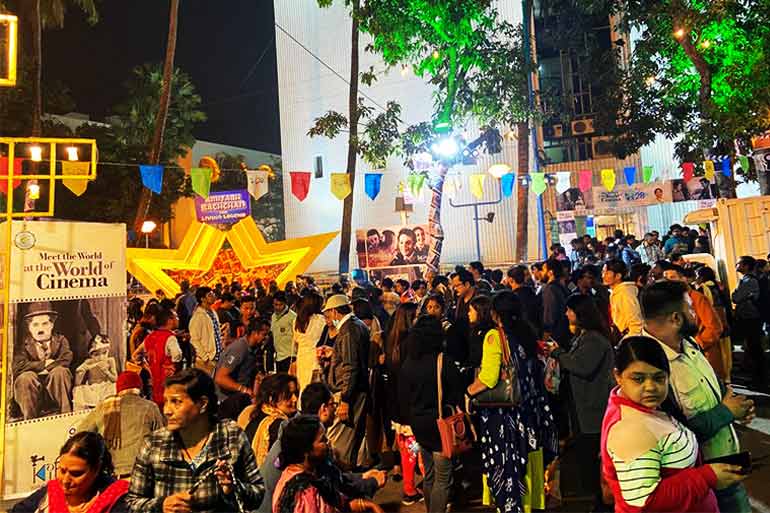 Anirban Bhattacharya, who has emerged as a powerful crowd puller in Bengali cinema, has evolved into a star. As he said, "A star is born through the shared belief between an actor and his audience. This is a strange, illusory love." To illustrate his point, he shared an incident from his childhood when he was supposed to recite Rabindranath Tagore's 'Birpurush' in a recitation competition, but left the stage after simply announcing the title of the poem and writer's name. "Having begun my career with that fiasco, what I have received today is more than enough for me."
Diverse perspectives emerged from the discussion. New-age actors like Boney, Koushani, Isha, and Nafiza participated enthusiastically. Some spoke in favour of the motion while others refuted it with gusto, leaving the audience entranced.
At the end of the session, the speakers unanimously agreed that cinema is all about teamwork and hence in a film, the story, characters, director, cast and crew are all 'stars' in their own right. A real star is born not because of opportunities, but by attaining the qualifications that elevate them to superstardom.