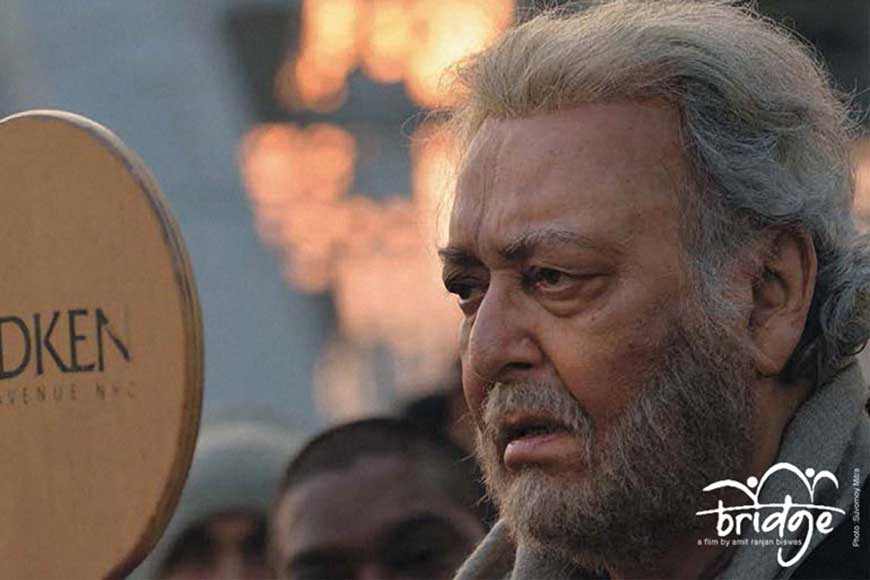 "But in the end one needs more courage to live than to kill himself."
- Albert Camus
Directed by Dr. Amit Ranjan Biswas, Bridge portrays the importance of life and 'living.' The making of the film had started in June 2013.
The film, starring the legendary Soumitra Chatterjee (Santanu) and Sandhya Mridul (Tanima), has been screened at different film festivals across the globe and has also received awards.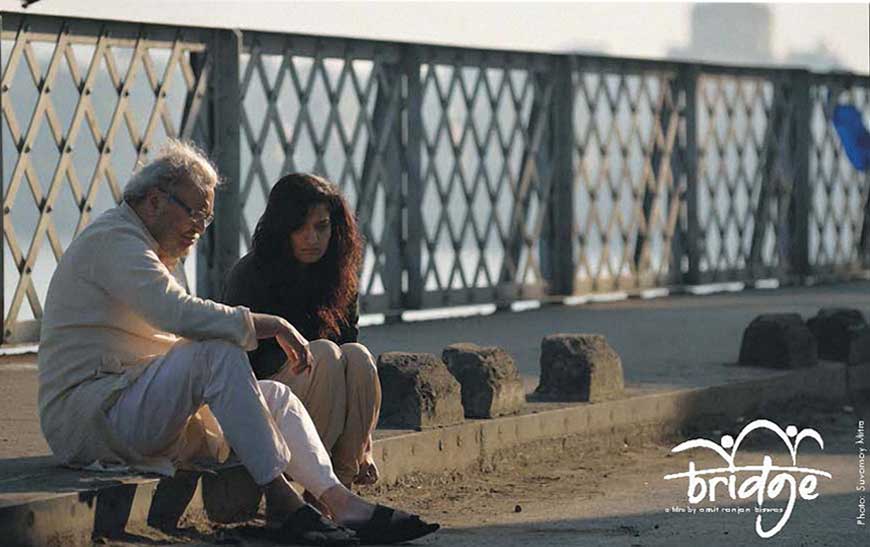 A grave yet sensitive film which shows how the lives of two people change on meeting each other on a bridge over the river Ganges. The young and the old, unknown to each other, both tired of their respective worries, take the final call of ending their lives. Both meet at the suicidal points and thus the plot changes.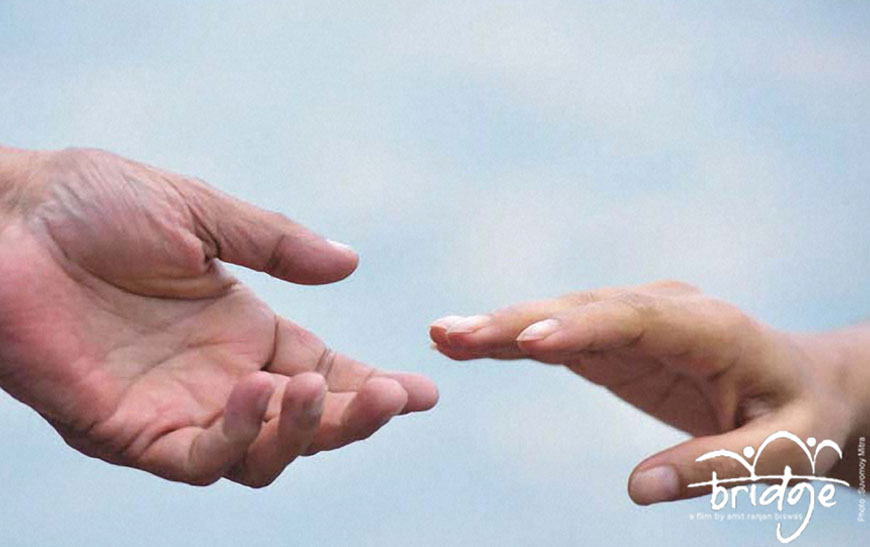 The working stills of the movie has been shot by ace photographer, Suvomoy Mitra.