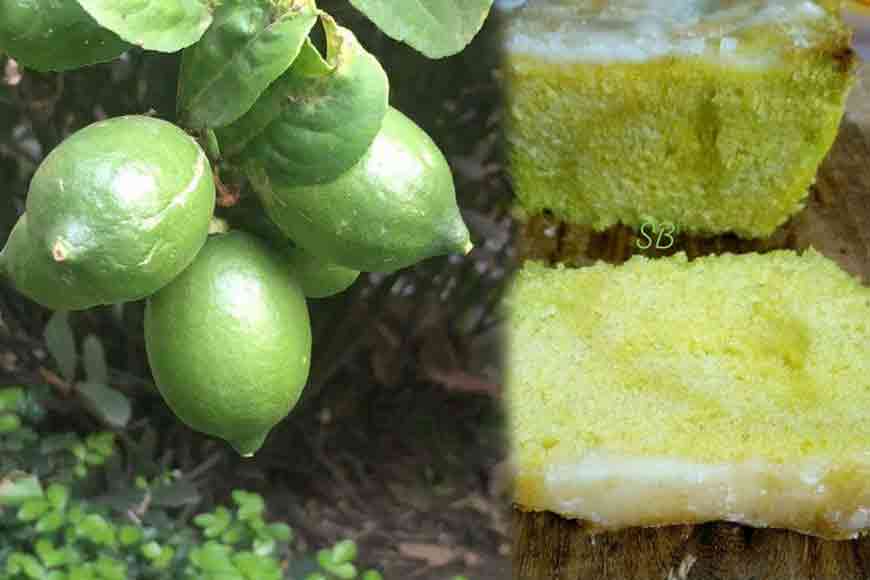 Shushmita Banerjee is a teacher and a foodie. She loves turning her kitchen into a creative hub with freshly plucked fruits and vegetables from her garden
In this hot summer, the smell and flavour of lemons are very refreshing and what can be better if it's the king of fragrances:The Gondhraj Lemon, and that too if you have it in your own patch of green around you.
I always love the fragrance of these lemons and love to work with it, be it chocolates or cakes. However, working with lemons and using them as an ingredient are a bit tricky,as it might either add a lot of flavour to your dish or it might spoil it totally.So, one needs to be very careful while working with these flavoured lemons.More than the juice the flavour of this lemon is in its zest and leaves.

With the hot weather in Kolkata and mercury rising daily, what can be better than whipping up and baking some sweet and tangy flavoured LEMON CAKE WITH LEMON GLAZE.While you bake the cake add a dash of Gondhoraj lemon to the baking dough and put a piece of lemon on the top as dressing. You can have it as breakfast with some smoothies or with tea in the evening or if you are like me you can have it anytime of the day even at midnight!