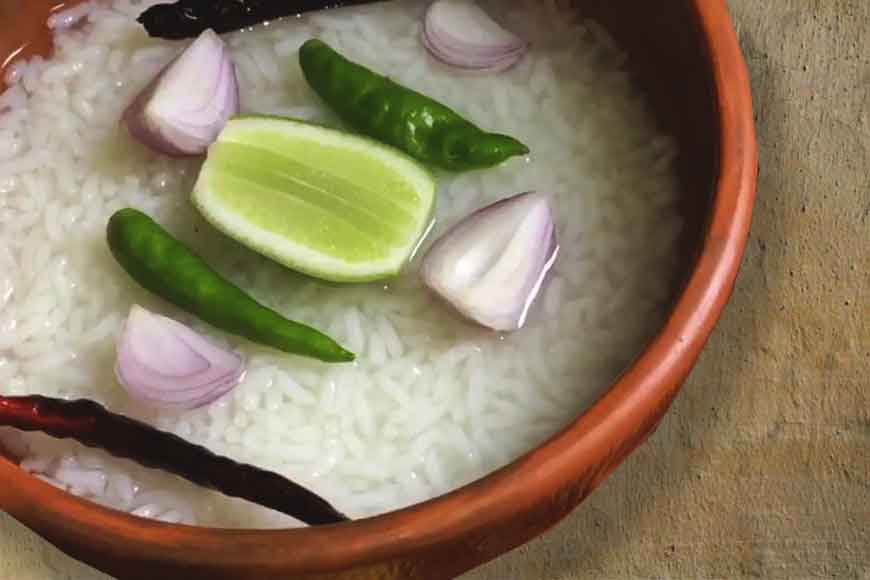 If you wish to cool yourself from within this summer and keep your stomach healthy and happy, then try out Panta Bhaat or fermented rice. This is a dish which is unique and extremely popular in rural Bengal, Assam and Odisha. But it has tremendous health benefits too and hence are even a part of the platter of many five-star restaurants as a summer dish.
Made from leftover cooked rice soaked in water and left overnight to ferment, Panta Bhaat can be relished as breakfast along with various side dishes like potato fry or any other curry, green chilies, onion, roasted red chilies, lime, fish fry, papad or pickle. The water in which the rice is soaked along with lime etc, cools the digestive system and protects your body from heat.
Ingredients:
Leftover rice
Water
Salt
Chili – green chili or roasted dry chili
Onions
Procedure:
Soak the leftover boiled rice in water overnight at room temperature for fermentation. The rice should be ready by the next day, soft and pulpy. Add salt and chilies to taste.