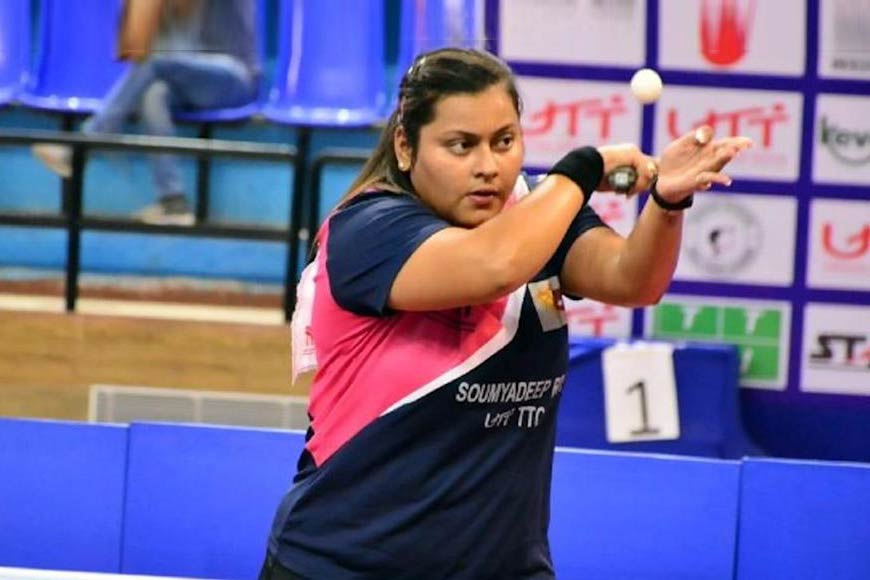 She rose from the embers of being banned, to the stage of Tokyo Olympics, beating her Swedish opponent today after being two down in the match. The 25-year-old from West Bengal had earlier sealed her Tokyo Games spot by beating India No 1 Manika Batra at the Asian Olympic Qualification.
But only a few years ago Sutirtha almost gave up the sport that she is excelling in today at the world forum. She was serving a ban for alleged age fraud and was unable to even try and make it to the Rio Games. The despair she felt then was devastating. But she fought back. Her's was a journey from not even watching the sport in 2015 to becoming India's second-highest ranked female player. "I always had a childhood dream of representing India at the Olympics," said Sutirtha. Her childhood dreams have come true.
Table tennis was never a natural choice for the girl, but more of an incidental occurrence. Hailing from Naihati, a small town in West Bengal, there were limited options to pursue indoor sports. "My mother really wanted me to play an indoor game. There was a local club where table tennis was the most prolific sport and so we picked that over badminton and volleyball. Slowly I started playing local tournaments and then winning them. So, I got more interested in the sport. In 2006, I played my first nationals and that's when table tennis became a full passion," she told the press.

Sutirtha is now a two-time national champion and won a gold medal at Commonwealth Games. Apart from her mother, Mukherjee's biggest support was her coaches – former national coach Soumyadeep Roy and national champion Poulomi Ghatak. Both her coaches are players from Bengal and have their own academy in Jadavpur where Mukherjee trains and stays. These are the three people she credits in almost every response as being solely responsible for her rise. Her die hard attitude helped Sutirtha to climb from world No 502 to 95 in a span of a year.
After the ban she restarted practice and training. The worst part was training the mind after a gap. "I told myself that crying or staying at home was pointless and built my confidence. I worked very hard and that's why I was able to come back the way I did."
Her two National Singles title came in 2017 and 2019. In 2019 she won over Petrissa Solja of Germany and Taipei's Cheng I-Ching. In 2020, she stunned world No 19 Bernadette Szocs at the ITTF World Team Qualification tournament before the pandemic struck. These winning matches helped build her confidence and get back her focus. During the shutdown last year, she attended online fitness sessions arranged by her academy and did shadow practice when she was at home. Unfortunately, due to lack of sponsorship she never had a chance for superior training in Europe.
However, when this girl from Naihati defeated her Swedish opponent Linda Bergström today at the Table Tennis match to move on to the next round, one can only believe that the words of success to be earned through hard work and mental grit are very true. We wish Sutirtha will successfully bring a medal for India.