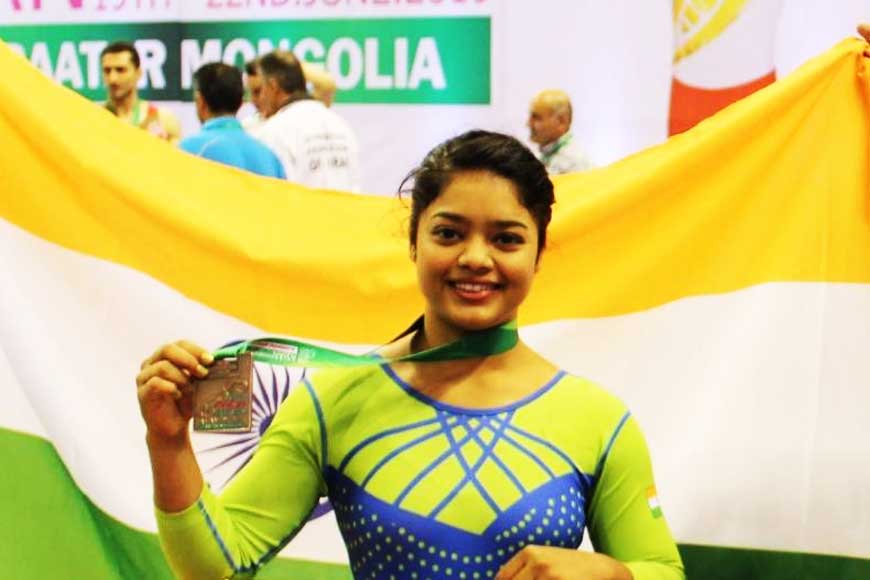 American artistic gymnast and Olympic Gold medalist Gabby Douglas once said, "Gold medals are made out of your sweat, blood, and tears. My message is to never quit, never give up. When you have a little trouble here and there, just keep fighting. In the end, it will pay off." Bengal's gymnast Pranati Nayak probably followed this advice.
This girl from Jhargram has made India proud as the only gymnast to have been chosen to repre-sent the country at the Tokyo Olympics. She is currently busy training rigorously for the upcom-ing Olympics scheduled to be held from 23 July to 8 August. Nayak is the first Indian gymnast who has been confirmed to represent the country at the upcoming quadrennial event and she hopes to vault into history with her performance.
Outside the sports circuit, people hardly know much about Nayak. It was only after news started rolling out that she is the second-ever Indian gymnast to qualify for the Olympics. Nayak was all set to compete in the 9th Senior Asian Artistic Gymnastics Championships which was scheduled to be held from May 29-June 1 in Hangzhou, China. This event was to serve as a qualification event for the Tokyo Olympics, but it was officially canceled due to the COVID-19 pandemic. The cancellation of the event meant that the last conducted Asian Championships would be taken into consideration for Tokyo Olympics qualification and this is where the 26-year-old hit the jackpot winning the Asian continental quota. She became the second female gymnast from India to qualify for the Olympics after Dipa Karmakar.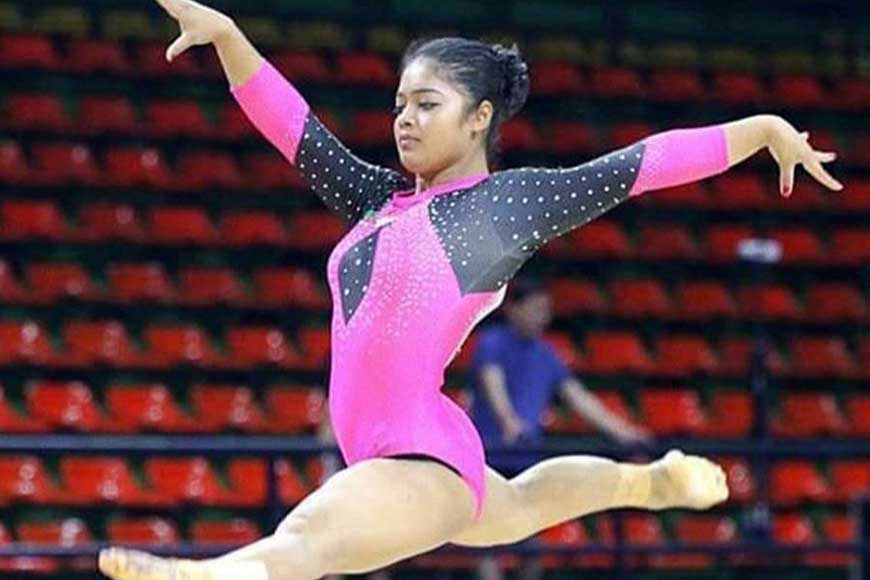 Nayak hails from a village in Jhargham. She had a very humble upbringing. Her father Sumanta Nayak was the only earning member and worked as a bus driver to keep the home fires burning. Her mother Protima is a housewife and her two sisters, Jayati and younger Tapati were students but Pranati couldn't stop cartwheeling around. Money was hard to come for the Nayak family, but that did not deter Pranati and her family from chasing her sports dreams.
She took up gymnastics as an eight-year-old and her school coach recommended her father to take her to Kolkata for better facility and training. It was in Kolkata where Pranati learnt all that she knows about the sport. Her father took her to the Sports Authority of India (SAI) camp at Kolkata but the coach at Kolkata's training centre told him that his daughter would not make it in the sport because she was too frail. Besides, all the rooms in the hostel were occupied. Sumanta Nayak was heartbroken.

That's when Dilip, a helper assigned to clean the apparatus and fetch tea, guided him to Ms Sushmita, the leading official at the centre. Sushmita put in a word with the nurturing coach, Minara Begum, who took Pranati under her wings. Moving to a different city as a kid might be very hard, but Pranati was determined and she found an able coach-cum-guide in Minara Begum. Minara not only took care of her ward's education and meals (since she was extremely thin), she also taught her the finer nuances of gymnastics. Pranati has always been very hard-working and sincere. Minara Begum recalls her young protégée mastered every move from the springboard to the beam meticulously and very early in her career.
Pranati blossomed under Minara Begum's tutelage and quickly established herself as the one to watch out for in Indian gymnastics. She won her first international medal at the Children's Asiad in Russia and made it to the All Around finals (4th on Beam and 5th on Vault) at the 2014 Asian Games alongside Dipa Karmakar. Her consistent performances helped her gain a job with the Indian Railways and she continues to work there.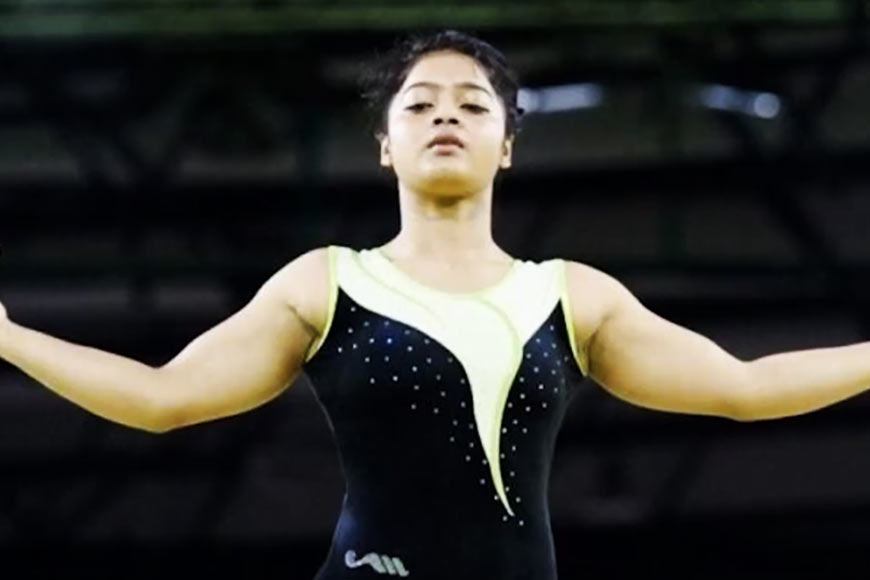 After her Asian Championship bronze, Pranati had ramped up her vaulting proficiency – even scoring 14.20 at the last major international, though she had slipped on the beam chasing a score of 48 on the All Around at the German Worlds. Falling short at 46.90 even as the first lockdown came around, Pranati continued her practice aiming for the 2022 Commonwealth Games at Bir-mingham. Tokyo Olympics was not on her training plan then but the hard work that she had put in paid off finally.
After Minara Begum retired as SAI coach, she was replaced by Lakhan Sharma and Pranati trained under him. Sharma had been lining up practice at different clubs for her – in Bally, Patuli and Dum Dum, with Pranati travelling for up to an hour and 40 minutes to clock one session of practice wherever possible. Club owners would open up their facilities for the international gym-nast, twice a week, to enable her to practice as SAI remained closed.
"She's a strong gymnast who is also very hard-working. But she's also a natural, she'll go further than people expect her to," Sharma says with a coach's conviction and the nation awaits with bated breath for this powerhouse gymnast to fetch a medal from Tokyo.