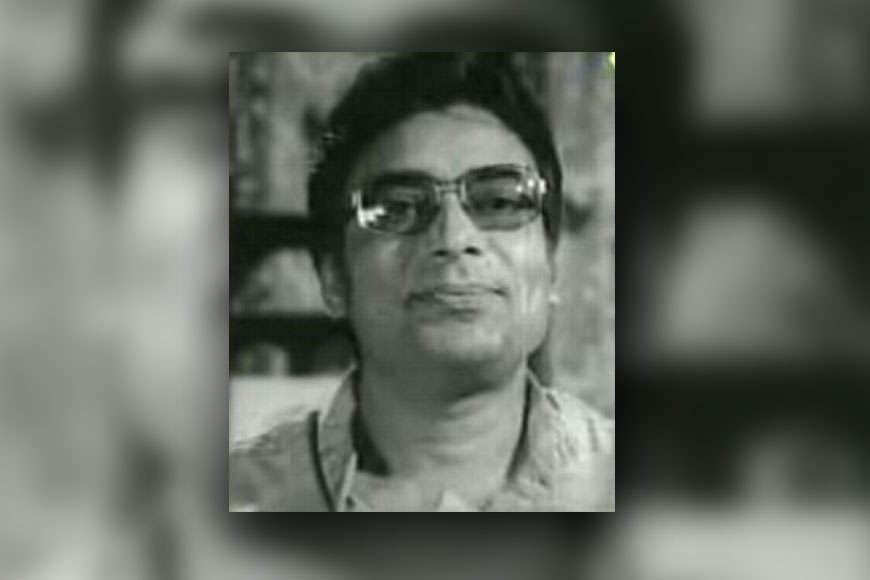 He was Rohini da in Abhaya Srikanto… the man whose subtle love for a married yet tortured woman, led him to take her in search of her husband to the distant land of Burma. Rohini da breaks all social protocols, yet his body language expresses every moment of sincere feelings towards the woman he loves. It was indeed a difficult character, yet Dilip Roy performed with elan, just like he portrayed multiple characters in a potpourri of varied roles. In an era where stalwarts like Soumitro Chattopadhyay, Uttam Kumar, Chhabi Biswas and many others were ruling, Dilip Roy was successful in making a mark through his controlled and subtle acting.
He could do justice to any role --- be it of a hero or a villain. He had a personality of his own which made him stand out. Remember him in the song 'Behaj jodi na hoye raaji' from Dui Purush? Manna Dey's voice sending ripples through the room in perfect lip sync, Dilip Roy gave a perfection to the song and scene. He had mastered the art with superb acting.
Roy was from Opaar Bangla. Born in Chattagram in 1931, he began his acting career in Sati Behula in 1954. Throughout his long association with the celluloid, he gave the industry gems like Kshudito Pashan, Panna Hire Chuni, Arogya Niketan, Jhinder Bandi, Hashuli Banker Upokotha, Apanjan and many other famous movies. His 'midas touch' often had the potential to make a huge difference in any scene of a film.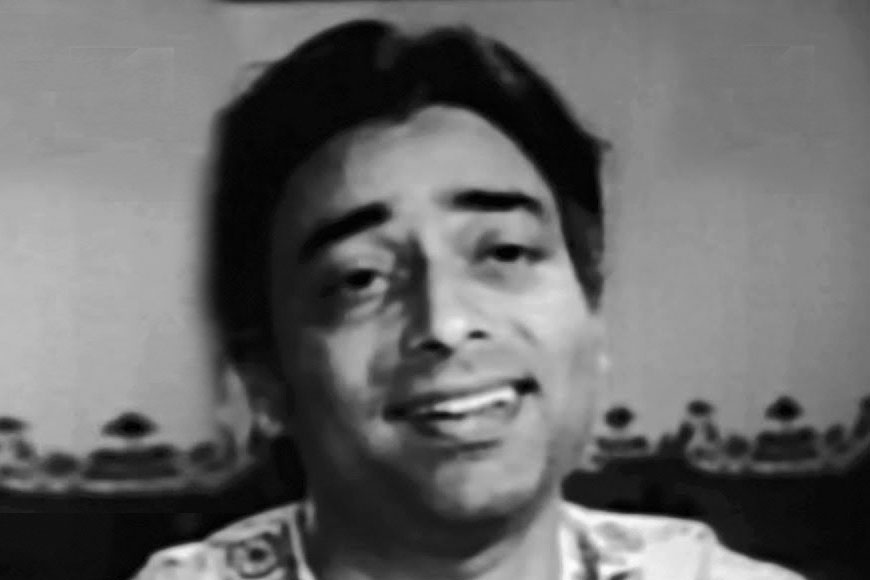 At the onset of his spectacular acting career, he was mentored by the 'grand old man of cinema'- Tapan Sinha. Tapan Sinha meant everything to him. He was a friend and a guiding angel who supported him in every step. Roy was never reluctant to confess Sinha's unfathomable contribution behind his career. He often said: "Tapan Sinha is one indispensable aspect when it comes to my journey with films. In his films, Hashuli Baker Upokotha, Louhokopat, Khudhito Pashan, Kalamati, I was given the liberty to act with all my heart and soul without any inhibitions whatsoever."
In Dui Purush he was outstanding side by side with Uttam Kumar. Dilip Roy once reminisced: "I had shared the screen in multiples scenes throughout the film with Uttam Kumar. After watching the rush print, he patted on my shoulder and said in certain areas of the film, I had overpowered his acting."
Dilip Roy's contribution to Bengali Cinema was not confined to acting only. He had also directed three well- acclaimed films, 'Devdas' (1979), 'Amrita Kumbher Sandhaney' (1982) and 'Neelkantha'. While directing 'Devdas', he had a unique experience with Uttam Kumar. Uttam Kumar had an eye towards fine detailing in acting. Dilip Roy had said: "Uttam Da asked why am I wearing a dhoti if I am living in a mess. I told him, that is because you have just joined the mess. The old habits of the outer world have not left you yet. He also used to keep an eye on body language and kept asking questions. He was more than happy if the director could provide him with a suitable answer."
Dilip Roy is no more, he breathed his last in 2010 after battling with cancer. He was suffering from the dearth of good rules. He knew that his end was drawing near but his craving for good roles still existed. He never forgot to say: "If my health permits and if I am offered good roles, I will be acting till the last moment of life until death arrives at my doorstep." Such was the magnitude of love, sincerity and thirst he had for acting even in the last days of his life. The quintessential Bangali bhadrolok … well that was Dilip Roy both on and off screen.