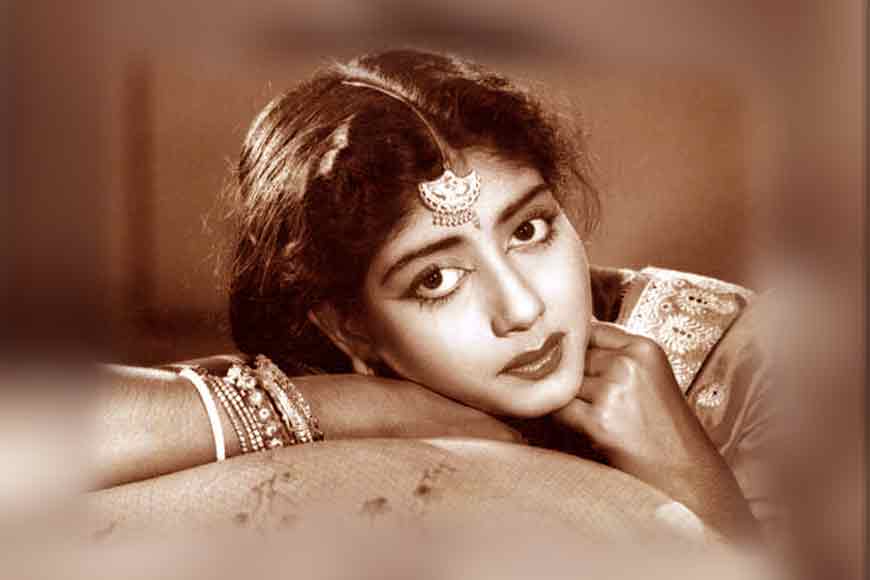 She fought the pangs of partition, the pain of losing dear ones and the struggles of earning in an industry where she had no godfather. At times even the hard hands of poverty. Yet, Sabitri Chatterjee won, because she is one of the most powerful actresses that Tollywood has ever produced. Even Mahanayak Uttam Kumar often said he feels a bit conscious when Sabitri was his heroine, because he knew she was a very strong actress. Sabitri Chatterjee today is a living legend who even after 80 acts with the same elan as we saw her in her heydays. An extremely versatile actress she could easily be the quiet widow of Grihadaha, showing her subtle self while loving Uttam against the aggression of Suchitra Sen. The next moment she could seamlessless transform herself into the hysteric wife in Mouchak opposite Uttam Kumar. Her spontaneity, honesty of emotions, unfiltered expressions or finesse in acting, her tremendous chemistry on screen with her co-actors made her acting career spanning sixty years marked with several milestones.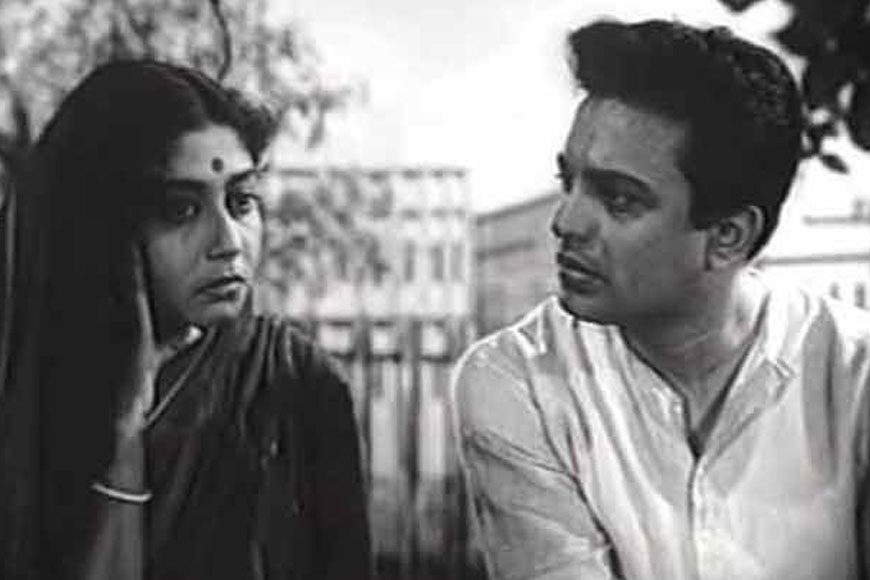 Born in Kamalpur in Comilla district of modern Bangladesh in 1937, a young Sabitri experienced the carnage of partition and had to take refuge at her sister's home in Kolkata. Because of her difficult circumstances and hand-to-mouth existence, she had to sign up for roles in Tollywood to earn a living and support her family. Her meeting with Kanan Devi, who was a superstar in those days, influenced her a lot. No just movies, Sabitri was equally proficient on stage and even in her old age she often gives performances. Her first brush with theatre was with the group Uttar Sarathi. But it was her performance in Natun Yahudi which focused on the lives of refugees belonging to East Pakistan that brought her to the forefront and none other than Sisir Bhadura was impressed by her performance. She used to work as a junior artiste since her school days and finally bagged the lead role in Pasher Bari by Sudhir Mukherjee in 1952. It is often known that comedian Bhanu Bandhopadhay supported her a lot during her struggling days.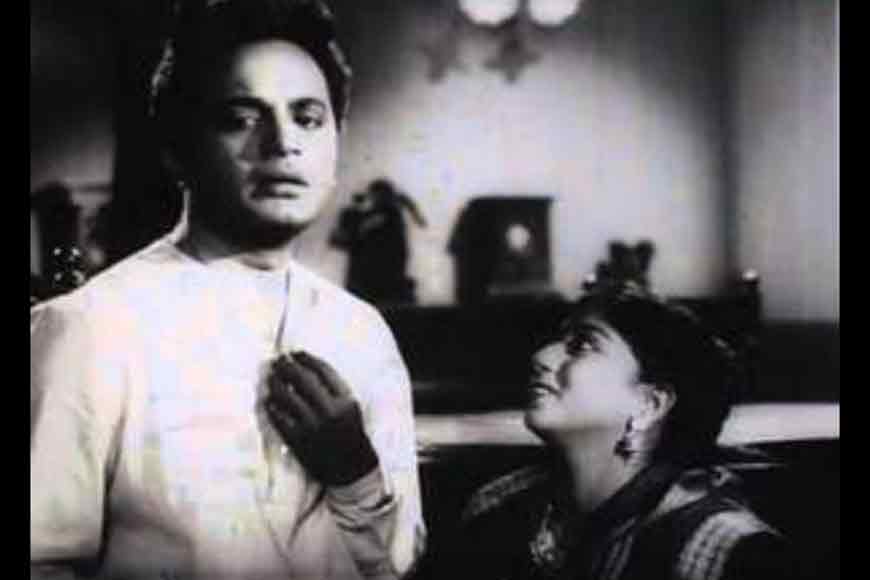 But the big break came when she met the idol of her life Uttam Kumar while rehearsing at the Kalika Theatre. Who doesn't know that Sabitri had an extremely affectionate relationship with the great star and in many interviews had hinted she was in awe and love for him all her life. Uttam Kumar took her father Sashadhar Chatterjee's permission to cast her in a film on one condition that he would personally escort his daughter to the rehearsals. Uttam Kumar readily agreed. Sabitri Chatterjee was seen opposite Uttam Kumar in Basu Parivar, a family drama directed by the star himself. The duo had a unique chemistry that has come up over and over again in multiple superhit films like Mouchak, Bhranti Bilas, Nishipadma, and many more. Uttam Kumar had once confessed that 'Sabi's eyes were so powerful and mesmerizing that it was often difficult to act while looking into her doe-shaped eyes!' She had also teamed up with Soumitro Chatterjee in Mrinal Sen's Pratinidhi. Soumitro Chatterjee still considers her to be an actor of the highest caliber and we again saw them recently in Praktaan.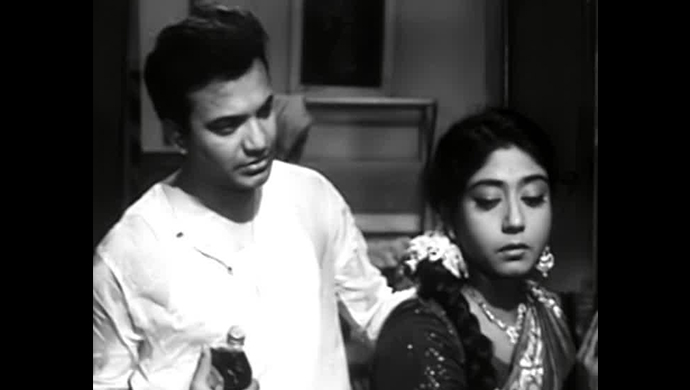 What is more engrossing about her, is her comedy roles, laced with a superb comic timing. Perfect in movies like Bhranti Bilash and Mouchak. She often said, "To be a complete actress one has to experiment with all sorts of characters." And that is exactly what she did in real life, with her effortless and captivating performances and perfect sense of timing. As for stage, her performance as Padma, the maid servant in the play Adarsha Hindu Hotel which ran for more than 500 shows at the Rangmal Theatre Hall will always be her best. What is even more inspiring is she still acts, even after dominating Bengali cine-world for six decades. We hope and pray she will do so forever.