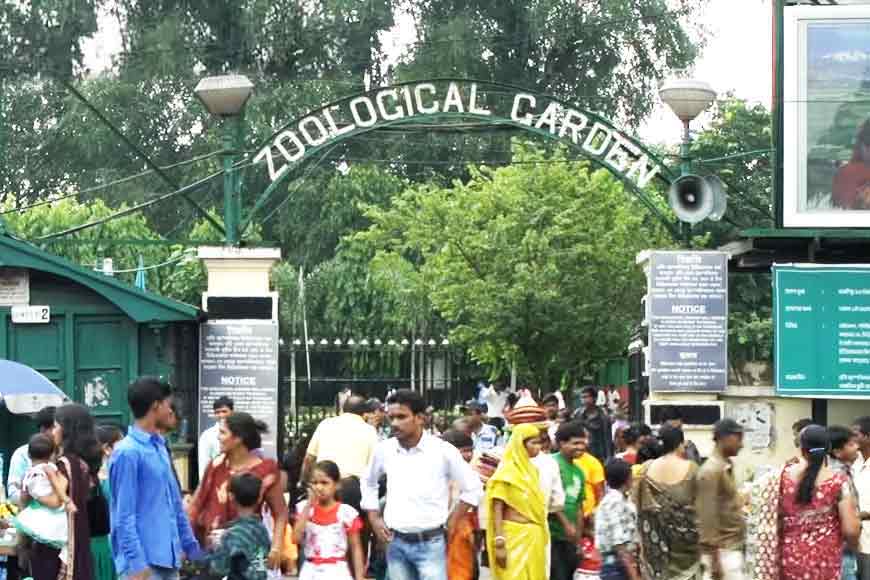 It was only a couple of weeks ago when Bronx Zoo came up with a scary data that one of their tigers has been infected with COVID-19 as one of the zoo-keepers was infected with the virus. This sent ripples through every zoo authority, as it was a sign of the first human to animal transmission of the Corona Virus.
The Alipore Zoological Garden has taken up new techniques to keep their animals safe. They are going for regular temperature testing, along with checking their urine and stool outputs. Other than doctors, the zoo-keepers of every animal are identifying if their animals wards are having their food properly or not. Any problem in their digestion or in their usual activities are being immediately reported to the doctors. However, testing animals who are healthy is a Herculean task, specially the Big Cats. So, they are now being lured by the keepers with particular food items the animals like. Once they are busy with their food, the doctors are entering the cages along with the keepers and putting thermometers in the animal's anus to take their temperature. Some are also getting vitamin injections.
The Chimpanzees, leopards and Big Cats are thought to be most vulnerable to COVID-19. Hence special CCTV cameras in their cages are helping the authorities to keep a constant tab on their movements and well-being.
Story Tag:
Corona Virus, Zoological Garden of Kolkata