Almost a century ago, Nabaneeta Dev Sen's mother did her own 'sampradan' in marriage!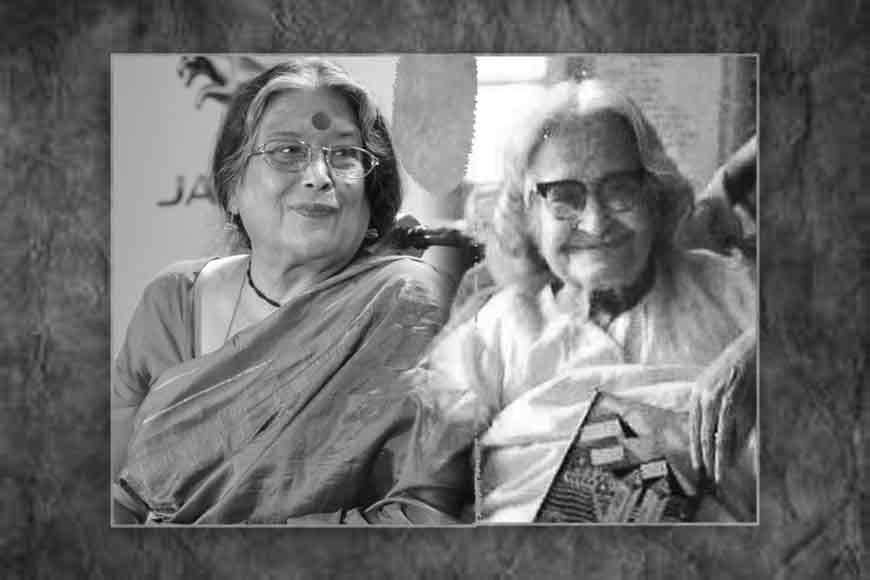 It is always said that parents specially mothers have a lot of influence on a daughter's upbringing. If this is to be believed, then there is a bright example of the same in Nabaneeta Dev Sen's life. As we heartily mourn the irreparable loss of this great author, poet and human being, who fought all her life against prejudices through her subtle humour, then its time we traced her mother's life who was not just a feisty feminist, but had a deep influence on her daughter.
Radharani Debi was a rebel, who a century ago, performed the Sampradan in her own marriage. This was something unheard of in those days. She did not stop at that. She went to lectures and seminars where she professed in simple words the need for divorce if a woman is not happy in her marriage. Such discussions were unheard of a century back. Radharani was pretty close to literary stalwarts Rabindranath Tagore and Sarat Chandra. In fact the name Nabaneeta was given by Tagore himself. When Nabaneeta was born, she was first named Anuradha by none other than Sarat Chandra who was literally on his death bed then. After giving the name, he died within 3 days of Nabaneeta's birth. But the name Anuradha was overridden by Nabaneeta when Tagore himself blessed the child.
Radharani was a child widow who was married just at the age of 13, but lost her husband to the deadly flu. It was her mother-in-law Sushilabala Dutta who took her daughter-in-law under her wings and educated her. She encouraged Radharani to write and while writing she came across Narendranath Deb who was editor of magazine Kabya Dipali. That's when the two came closer and Radharani fell in love with Deb and married him. It was in this marriage that Nabaneeta's mother did her own Sampradan and raised quite a hue and cry in the then conservative society.

Nabaneeta was her second child and after the death of their first born Radharani and her husband moved to the house on Hindustan Park. It was here that Radharani raised her dear daughter Nabaneeta and taught her to question patriarchy and all kinds of prejudices. This indeed helped Nabaneeta to develop the courage and feisty attitude that we found in all her writings. Today as we pay homage to her immortal soul, somewhere we also remember Radharani Devi for the daughter she produced.