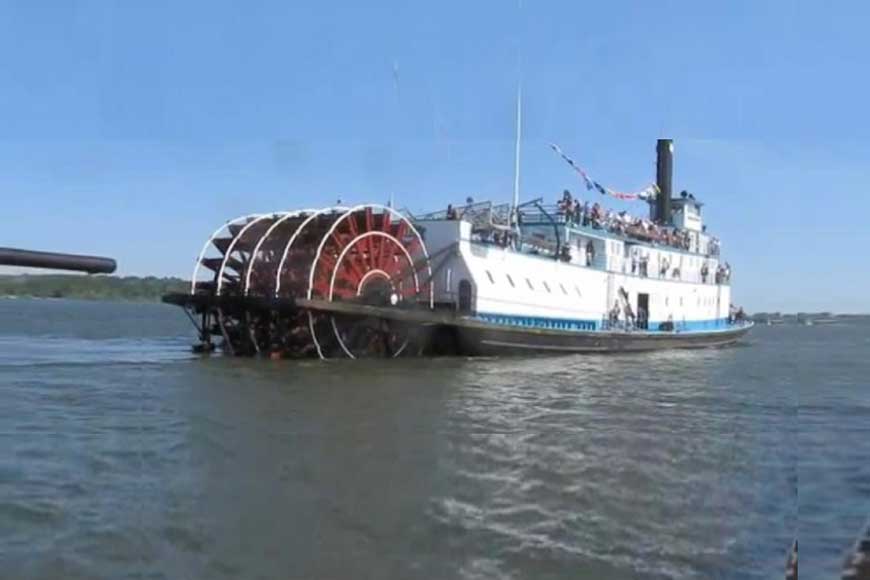 Imagine an 85-year-old paddle steamer sailing down river Hooghly again! The Paddle Steamer Bhopal that is now moored at an empty berth inside the Khidderpore Docks is on its way of restoration with a restaurant on board. This steamer was built in 1944 and was part of a flotilla of steamers that sailed the Hooghly before they were replaced by vessels with diesel driven engines.
The steamer is much like a speedboat that sailed on the Mississippi river in USA in the 19th century and carried both crew and cargo. The attraction of the vessel is two large paddles on either side driven by steam engines. Kolkata Port Trust that has already started cruise on modern vessels on the Hooghly is keen to start one on a heritage vessel. The paddle steamer will indeed be a huge hit with everyone.
The steam engines however will be replaced by diesel engines to give speed to the vessel. The hull and the superstructure of the vessel will be kept intact and will be painted with vibrant colours. However, the attraction will indeed be the restaurant onboard. Kolkata Port Trust turns 150 next year and this Paddle Steamer will indeed be a feather on its heritage crown!