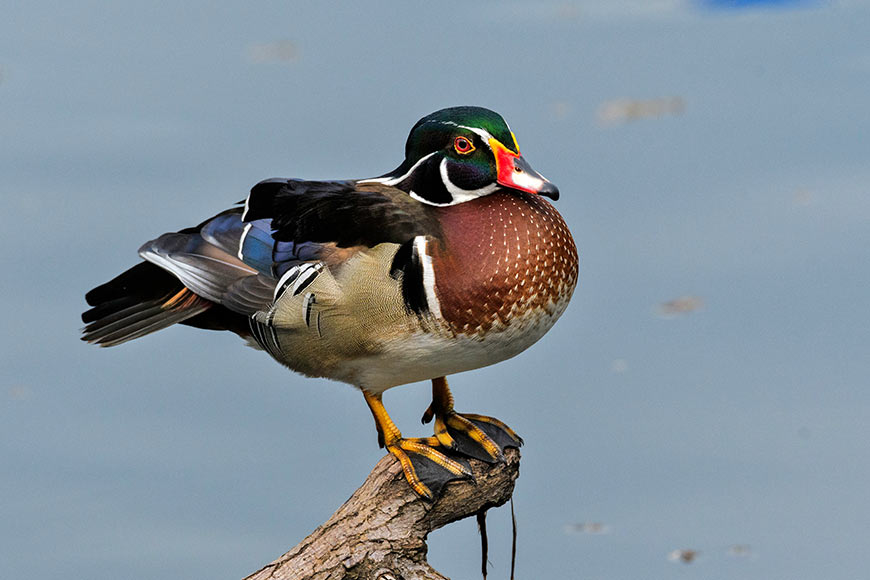 He lives in the shallow lakes of faraway North America but has landed up in a Bengal village almost 13,000 km away. No one knows how he arrived – at least he did not travel by air, but yes, he flew across the clouds and may be who knows, loved the lush water bodies of Bengal. The appearance of the colourful male American wood duck in a Bengal village around 20km from Kolkata still goes unexplained. But what this wood duck has given to locals of Ghoshpara Bakpukur in Howrah's Bally is a lot of attention. And yes, a boom to the local economy as hundreds flock to this village including ace photographers to view this colourful duck whose plumes reflect the hues of a rainbow.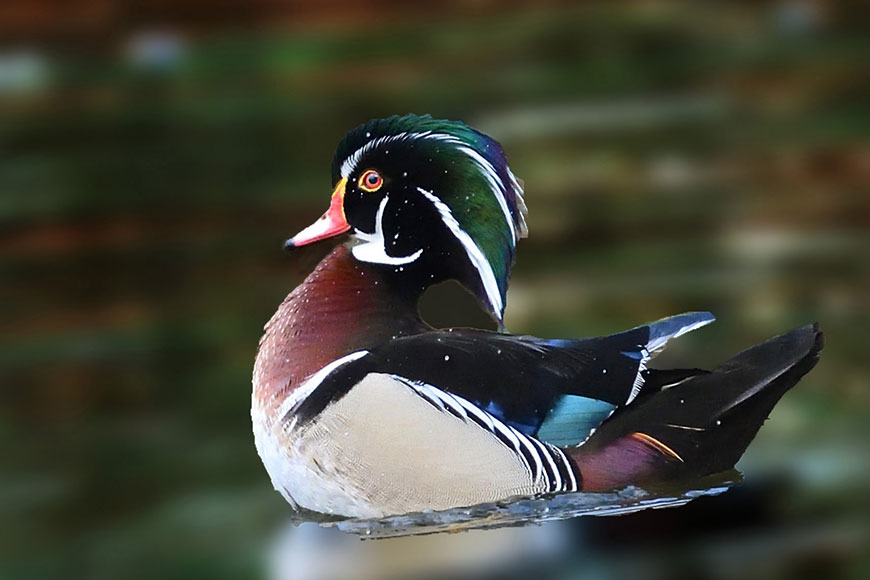 As birders, professional and amateur photographers and curious onlookers descend on this village for a glimpse of the duck, a mini industry has sprung up to cater to their needs. They include the Toto drivers and rickshaws, ferrying the tourists to the waterbody and even local stalls selling sweets and snacks and of course the tea stalls. Businesses that were down since March and did not pick up even after Unlock phase in June are now soaring. 200-300 cups of tea are running off racks every day, while many snack stalls are doing business amounting to Rs 5000 a day. Even for the roadside jhaalmuri seller, the duck brings good news.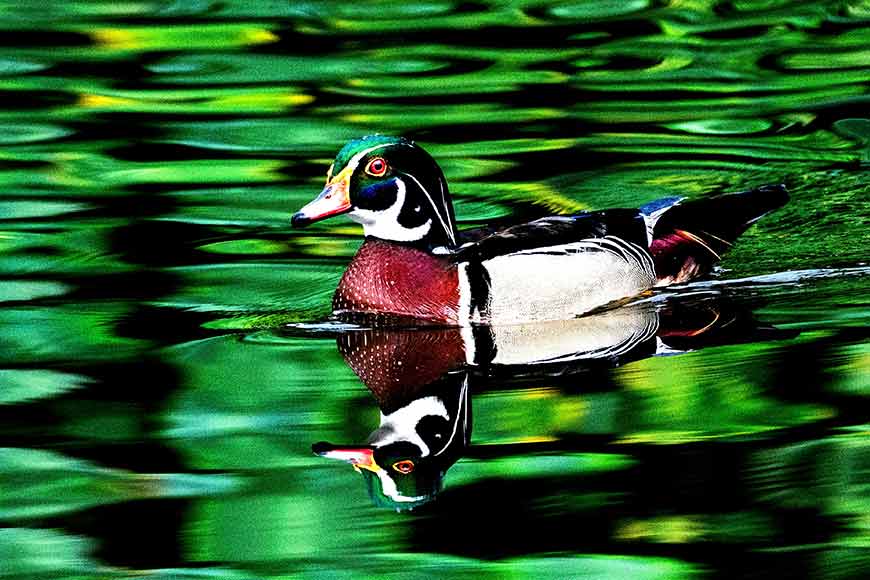 The duck was first spotted at the waterbody around 10 days ago by some locals. A few of them posted pictures on social media and soon the bird was the topic of discussion among ornithologists, bird watchers and wildlife photographers. They landed up soon in this non-descript village armed with binoculars and DSLRs. The numbers are such that the local police station had to post cops at the spot to ensure social distancing.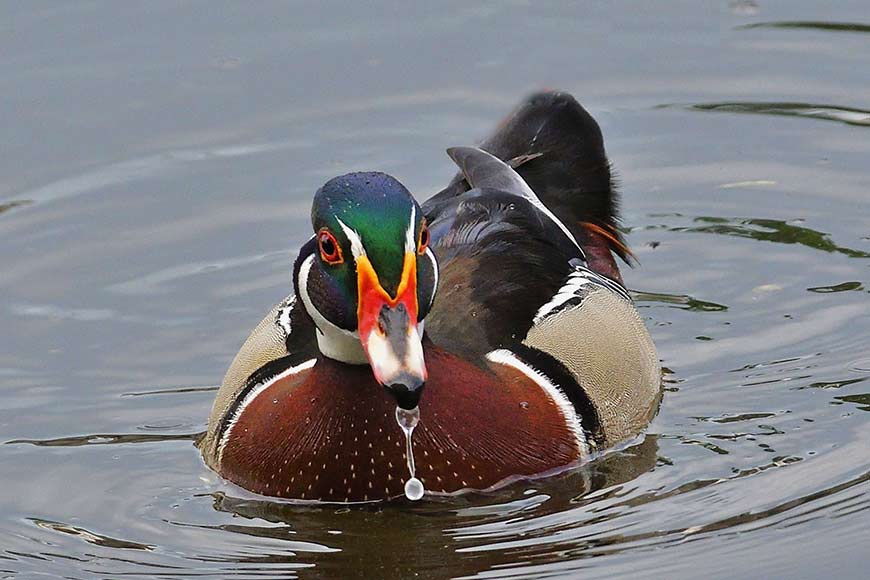 Incidentally, the North American Wood Duck is non-migratory and there is no record of its sighting in India. Experts are of the opinion that it might have been bred in captivity nearby and either escaped or was released in the pond. The locals, too, have grown protective about the bird that is bringing in the moolah and are trying to stop people from bothering it or getting too close. Local kids are also not allowed to swim near the bird.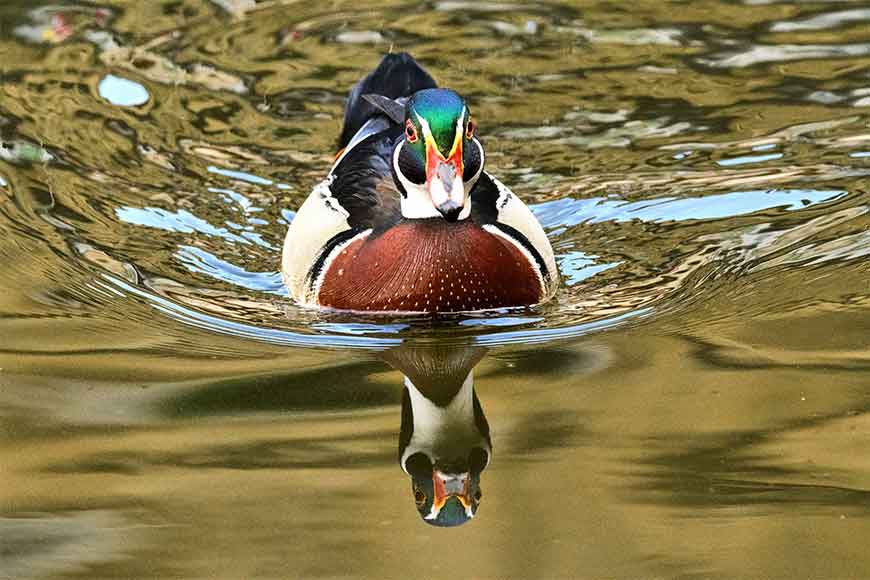 The State Tourism Department is also quite upbeat. Tourism has always been a driving force for Bengal. And such sightings are good for local economy. A similar incident helped develop Purbasthali, into a tourist destination. Hope the duck stays and breeds that might introduce an exotic species to the ponds of Bengal!
Image Courtesy: Pradyut Chowdhury