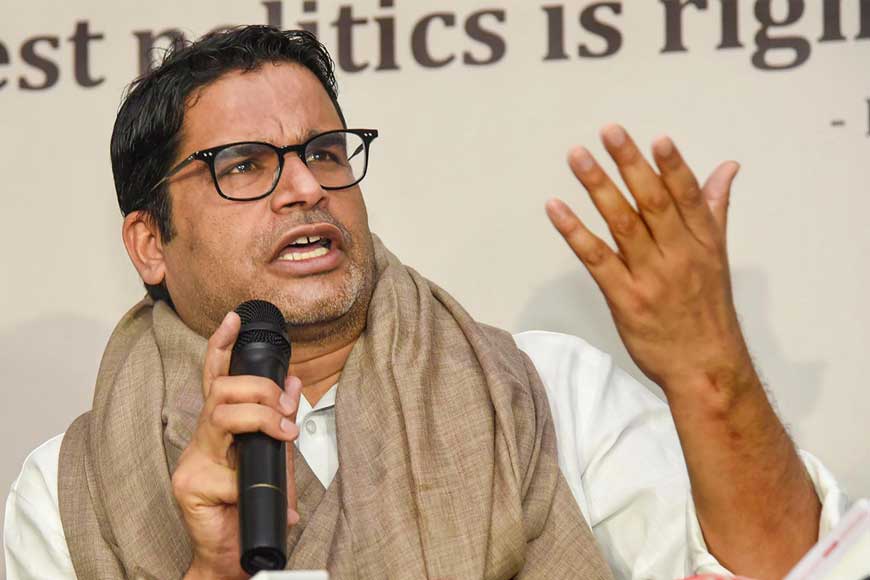 Election strategist Prashant Kishor, the man behind Prime Minister Narendra Modi's successful campaign in 2014, has also orchestrated other high-profile political campaigns such as those of Amarinder Singh, Nitish Kumar, Arvind Kejriwal and Jagan Mohan Reddy. At present, he is managing the election campaigns for West Bengal chief minister Mamata Banerjee and Tamil Nadu DMK chief M.K. Stalin, and believes that should Mamata's TMC lose in West Bengal, India will head for one-party rule, giving the BJP complete control over the country.
Speaking to a leading national daily, Kishor has also said the ongoing Bengal elections have turned into a Mamata vs Modi battle, and explained how the BJP "creates fear" before an electoral contest. In his words, "This is the first time that Bengal is witnessing a regional ruling party being challenged by a national ruling party, which is out there to win at any cost."
Last year, Kishor had famously declared that the BJP would not cross double digits in Bengal. In his interview to the national daily, he says he stands by that statement, so much so that if proved wrong, he promises to give up his career as a poll strategist, saying, "...because it is Didi's election, the Trinamool will hold its ground".

Once again to quote Kishor, "The BJP's strategy in Bengal has five legs. One is polarisation. Second, they wanted to discredit Mamata Banerjee and create widespread anger against her. Third, they used all means to make sure that the TMC as a political entity collapses. The fourth strategy has been to get support of the Scheduled Castes. Fifth, they are banking on Mr Modi's popularity."
Acknowledging that anti-incumbency is bound to be a factor when a government has been in power for 10 years, Kishor nevertheless points out that wherever there is an anti-TMC sentiment, the anger seems to be directed more against local leaders rather than Mamata herself.
Regarding scheduled caste votes and identity politics, Kishor makes the observation that the Citizenship Amendment Act (CAA) had been announced to draw SC votes, with particular emphasis on the Namasudras and Matuas of Bengal, a view which several other experts have endorsed. However, as he points out, "The Namasudras, a very large community within SCs, voted en masse for the BJP (in the 2019 polls). But in the subsequent by-elections in Bengal, even in Namasudra-dominated areas, they lost. Since then, by and large they are trying to downplay the CAA."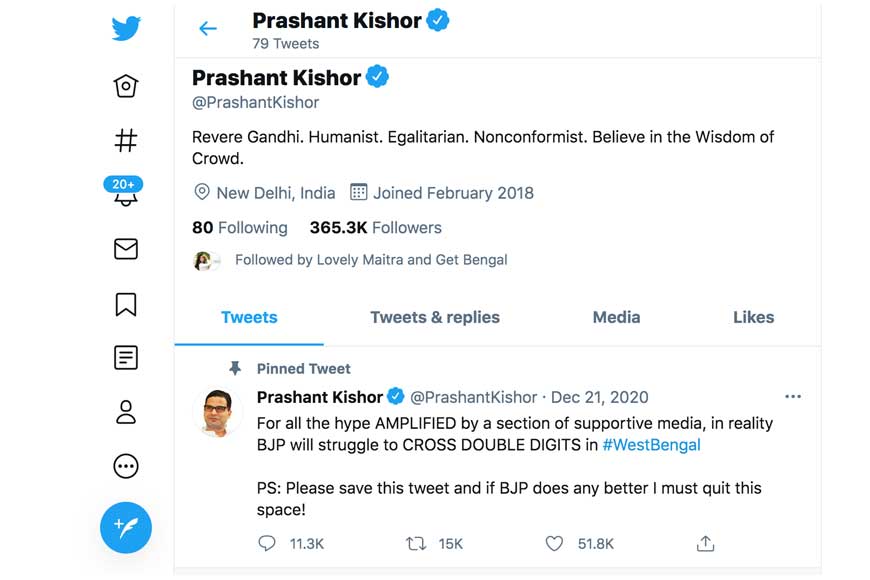 The other major issue of the Bengal elections this time has been defections and internal feuds, with former TMC bigwig and transport minister Suvendu Adhikari stating publicly that Mamata no longer runs TMC, and that he has been in touch with the BJP since 2014. This time, Mamata chose to contest against Adhikari from Nandigram in East Medinipur, considered a stronghold for the Adhikari family. On this issue, Kishor says, "Suvendu Adhikari was a powerful Trinamool leader. He has said on stage that he has been in touch with the BJP since 2014. Now, if you are advising the Trinamool and you know this fact, what would you say? You would say that please get rid of these people.
"Earlier it was Suvendu Adhikari, before that Mukul Roy… A lot of people are making accusations that Didi is no longer running the party. My argument is Mr Amit Shah runs the BJP… But can we say that Mr Modi is not running the BJP? It is not a valid argument. Whoever the leader of the party trusts will run the party as per her wishes and direction. Didi is the core of the Trinamool, there is no Trinamool without Mamata Banerjee."