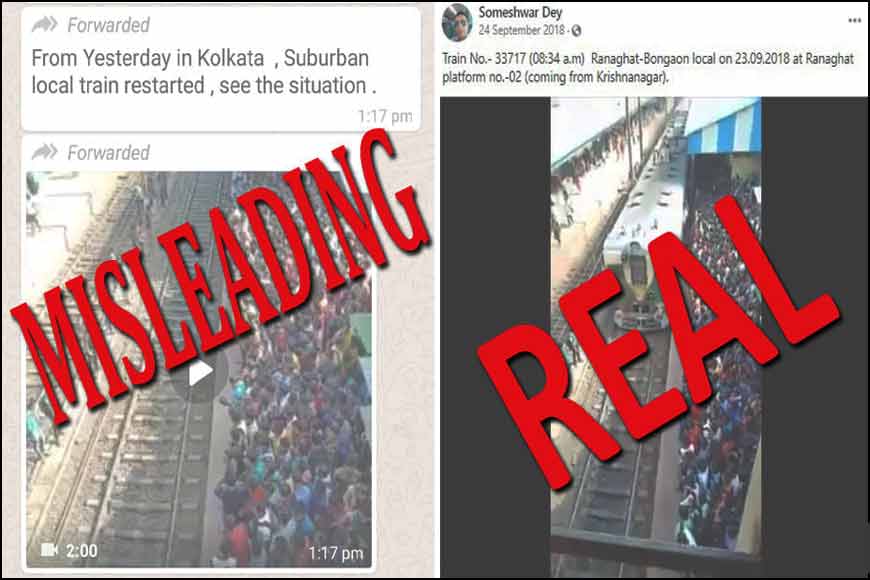 The frequency and volume of misinformation disseminated by the Bengal BJP Trolling Brigade seems to be significantly going higher up the ladder as Assembly polls come closer. And nothing stops them, not even several cases registered against them with proofs of how misinformation spreads across social media through their 'misinformation' circulating brigade and how in many cases it gives rise to severe law and order situations fueling hate speeches.
Take for example the recent case on January 23 when Mamata Banerjee refused to deliver her scheduled speech on Netaji Subhash Bose after a section of the audience at Victoria Memorial unnecessarily greeted her with 'Jai Shri Ram' chants. Within minutes this video was made viral to prove that the 'Jai Shri Ram' chant was being taken by the CM as an insult. Along with that Bengal BJP's official Facebook page uploaded two video clips with the caption, "Why such hypocrisy, Mamata pishi? Welcoming the Islamic prayer yet miffed with Jai Shri Ram!" In the 1.13-minute fake video clip, the first 12 seconds shows the CM praying with the chant 'La ilaha illallah Muhammad ur Rasulallah,' referring to the Muslim prayers and the rest of the clip showed the Victoria Memorial incident.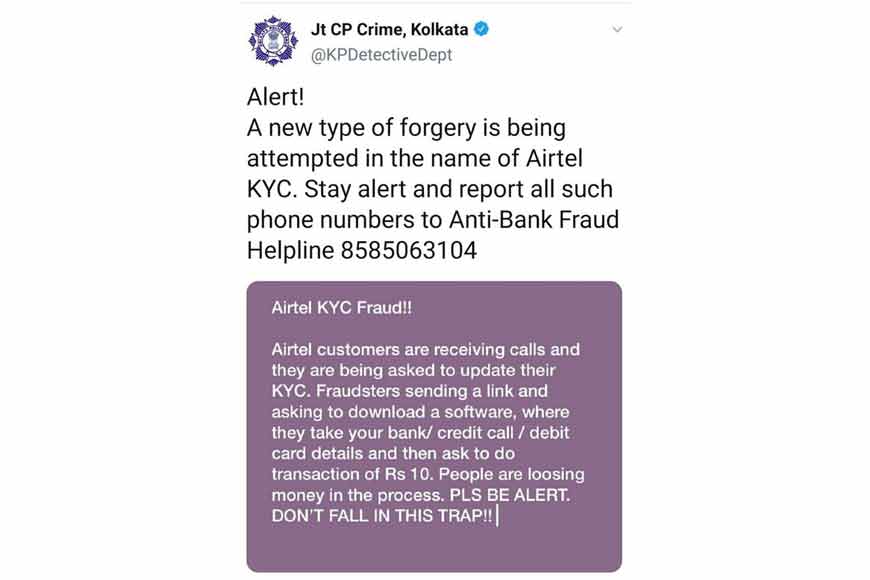 However, a search for the original video clip revealed that Banerjee's 12-seconds in the BJP's speech was a clipped version of a long speech in which she had chanted Hindu shlokas along with other religious words. She did it to bind all religions into one without giving anyone a chance in Bengal to use one religion against another. The original video shows her talking of communal harmony, bringing up goddess Durga, and chanting Hindu shlokas of the goddess for 25 seconds. She also prayed to Allah, Jesus Christ and Guru Nanak at the same meeting.

But the BJP troll brigade completely distorted the clips and presented a wrong notion, with the comment, "If Bengal chief minister Mamata Banerjee can chant Islamic prayers at a government event, why does it cause her trouble if she is greeted with 'Jai Shri Ram'? Appeasement? She, by her acts on Netaji's anniversary, has insulted Netaji and the bearers of his legacy."
A similar incident happened in January 19th when a road accident in North Bengal's Dhupguri claimed 14 lives. The Prime Minister's Office tweeted at 10.37 am on January 20 announcing Rs 2 lakh compensation to the nearest kin of each of the victims. At 2.04 pm, West Bengal minister Goutam Deb announced on Twitter the state government's decision to compensate the kin of the deceased with Rs 2.5 lakh each and Rs 50,000 to the injured. The fake news brigade took just a day to start trolling with BJP's state unit president, Dilip Ghosh carrying on his Facebook post: "Muslim appeasement even in compensation. In Malda, six (Muslims) die in a blast in a factory and Janab Firhad Hakim flew with compensation cheques on a helicopter. In a road accident, Dhupguri, 14 (Hindus) dead. But the state government is nowhere to be seen. The prime minister provided compensation." A blatant lie with no mention that the state government was also pay-ing compensation to the families in Dhupguri.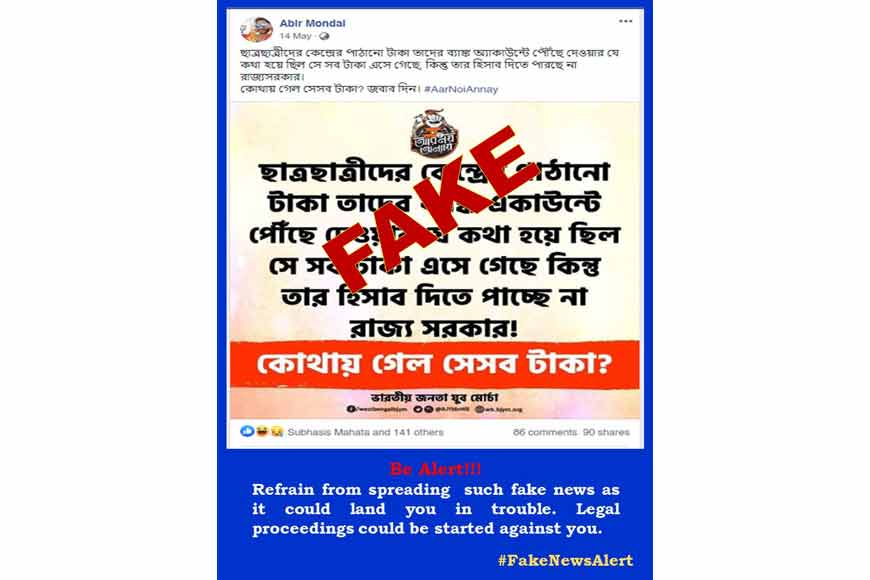 The same happened when an illegal arms factory was busted on January 25. Bengal BJP's Face-book page was quick to distort the news saying, "Illegal arms factory found in Kaliachak, two from Munger held. Industrial belt or armoury! The state government has turned Bengal from an industrial hub to a factory of illegal arms and bombs." But the fact remains that the illegal arms factory was discovered by the State Police and the special task force of the CID, in collaboration with Malda District Police. So, it was the state government that busted the racket instead of protecting them. Similarly, during another explosive recovery in Howrah district by the state police on January 9, the BJP trollers tried to take the credit on them!
Constantly feeding the general public with fake news has its own negative impact on less educated general public, almost all of who have a smart phone these days. They tend to believe in such fake news, creating further divide between communities and breach of peace. But who will lis-ten? After all the BJP survives on this fake brigade propaganda despite several cases registered against them.