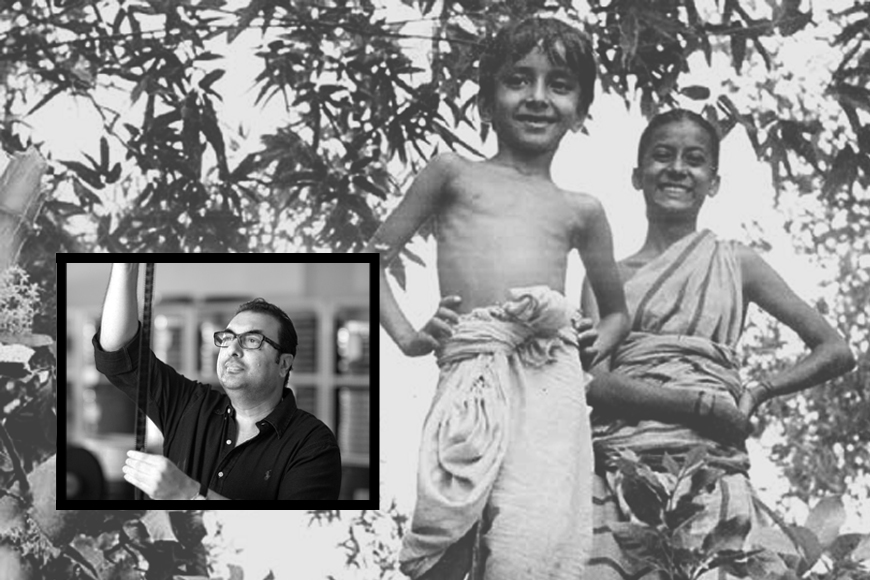 Kolkata will host a unique Film Preservation and Restoration Workshop (FPRWI) from November 15 to November 22 this year. A city that is known as the mecca of internationally acclaimed film makers and equally erudite intellectual audience, Kolkata has always looked beyond just 'watching movies in cineplexes.' Cinema is a timeless treasure that demands concrete initiatives to further its social significance. Award-winning filmmaker and archivist, Shivendra Singh Dungarpur, hence though of organising a workshop on preservation of films in Kolkata and none other than legendary Amitabh Bachchan has been roped in to execute this project.
The primary focus is however Bengali movies. Restoring and enhancing quality of film reels in poor condition will help to increase awareness about the 'Celluloid Heritage of Bengali Cinema.' As Dungarpur puts in: "Bengal is home to stalwart filmmakers such as Ritwik Ghatak, Satyajit Ray, Mrinal Sen, Tapan Sinha et al. It is quintessential, to carefully restore their classics, and enrich a cultural legacy."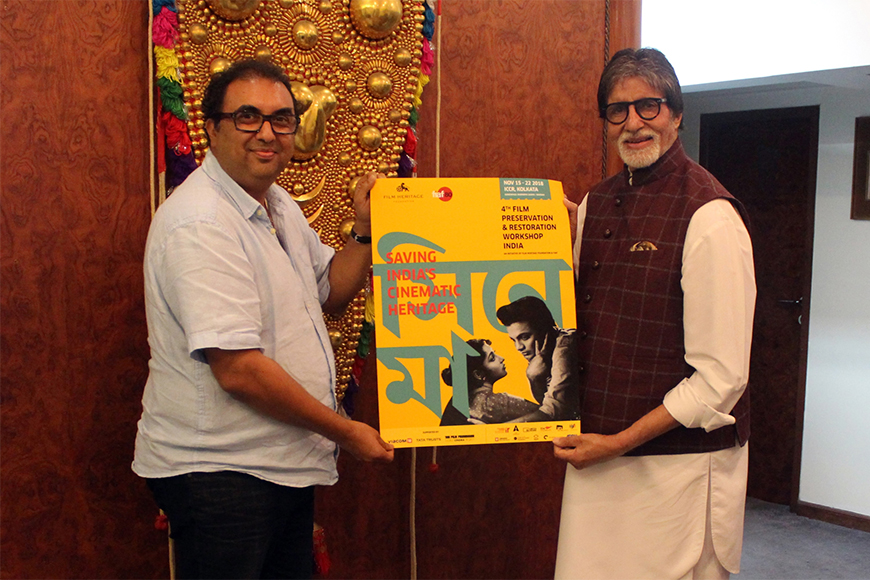 Image courtesy - Film Heritage Foundation
This week-long intensive project will include lectures and practical classes. Both film and non-film material will be covered for restoration and preservation, monitored and conducted by a faculty of international experts. Just like restoring a piece of art or a rare manuscript, the process is almost similar in case of films. The work is done not on a copy, but on original reel version. For example, the original negatives of Ray's Apu Trilogy were destroyed in a studio fire. Restoration was carried on for months to repair and restore these negatives. They were digitally resorted in due process, thanks to Martin Scorsese's The Film Foundation's World Cinema Project. Scorsese himself has mailed the concerned authorities, wishing luck for the FPRWI project.
Amitabh Bachchan is expected to be in Kolkata around November 10. The veteran actor is also enthusiastic about this workshop and has praised the collaboration between West Bengal Government and FPRWI for this much-awaited endeavour. Bachchan has also stressed on the significance of yesteryear Bengali filmmakers in placing Indian Cinema on global map. A corpus of 100 films has already been enlisted to be included for restoration study in the workshop.