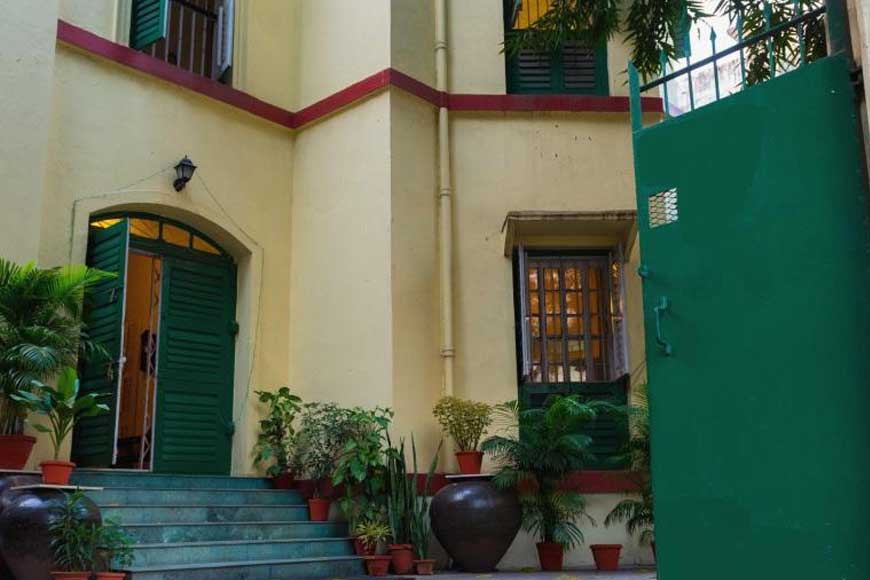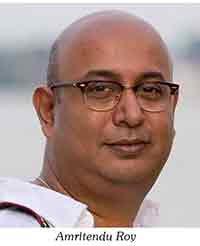 Built in early 1900s, there stands an imposing heritage bungalow close to Sarat Bose Road. You might have missed it on your daily walk down the busy, hip and happening corners of Kolkata, but it is a haven of peace for tourists and business travelers alike, who wish to get a taste of the city's lost heritage and hospitality of Amritendu Roy and his fabulous cook Nandu. That means not just staying in a lovely bungalow, with antique furniture at a stone's throw from the heart of the city, but also about culinary delights.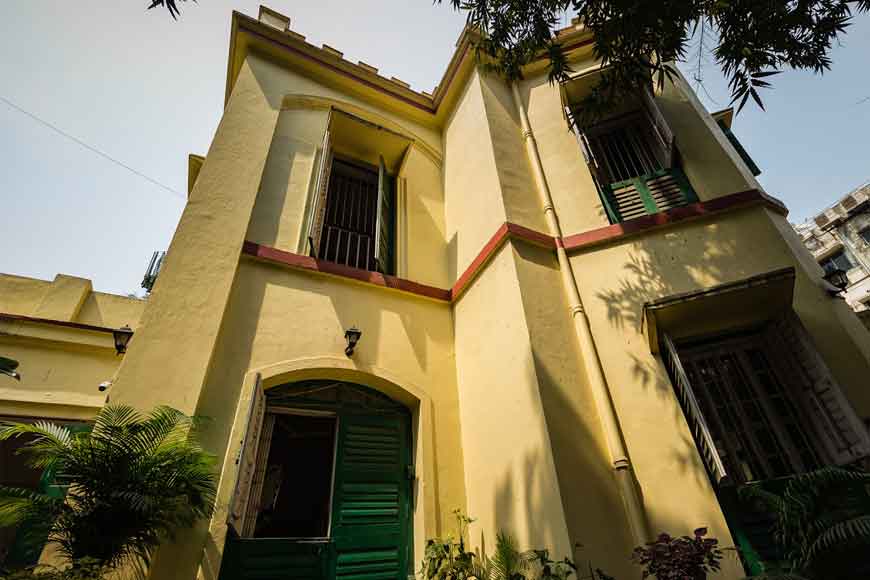 Imposing RedBrick Residency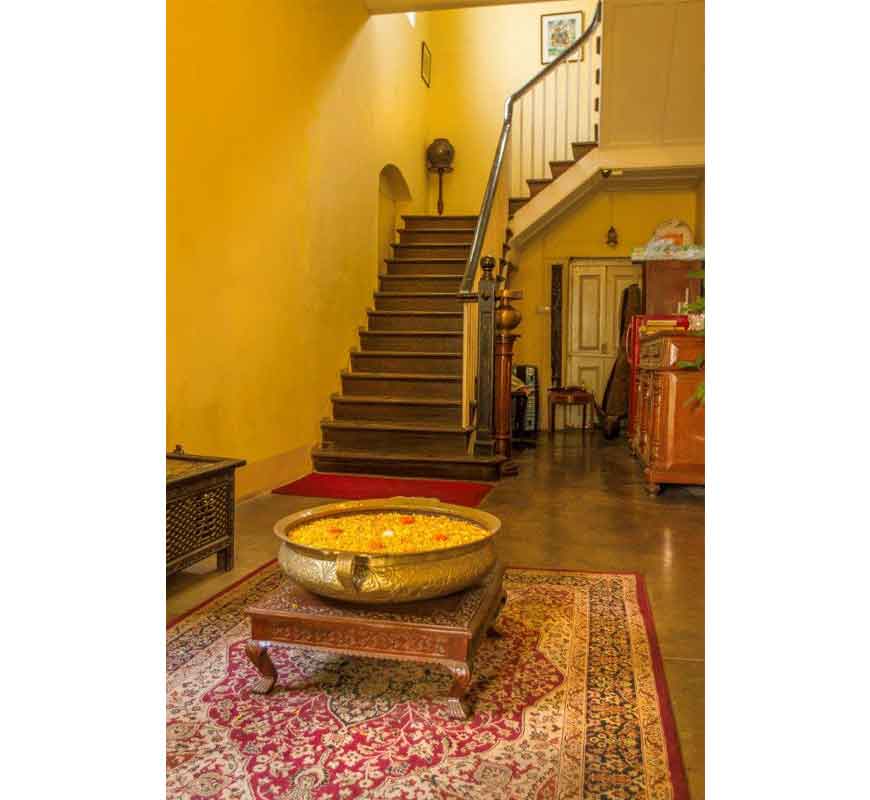 Up the wooden staircase
Yes, we are talking about RedBrick Residency, the old heritage bungalow, converted to a homestay. Staying here is like getting transported to imperial times, yet you enjoy modern amenities. And Nandu has rare cooking skills, from North Indian, to typical Bengali preparations, you ask for any and this ever-smiling cook is always ready to satisfy your taste buds. Not to miss his prawn coconut curry, fish a la mustard and mutton curry.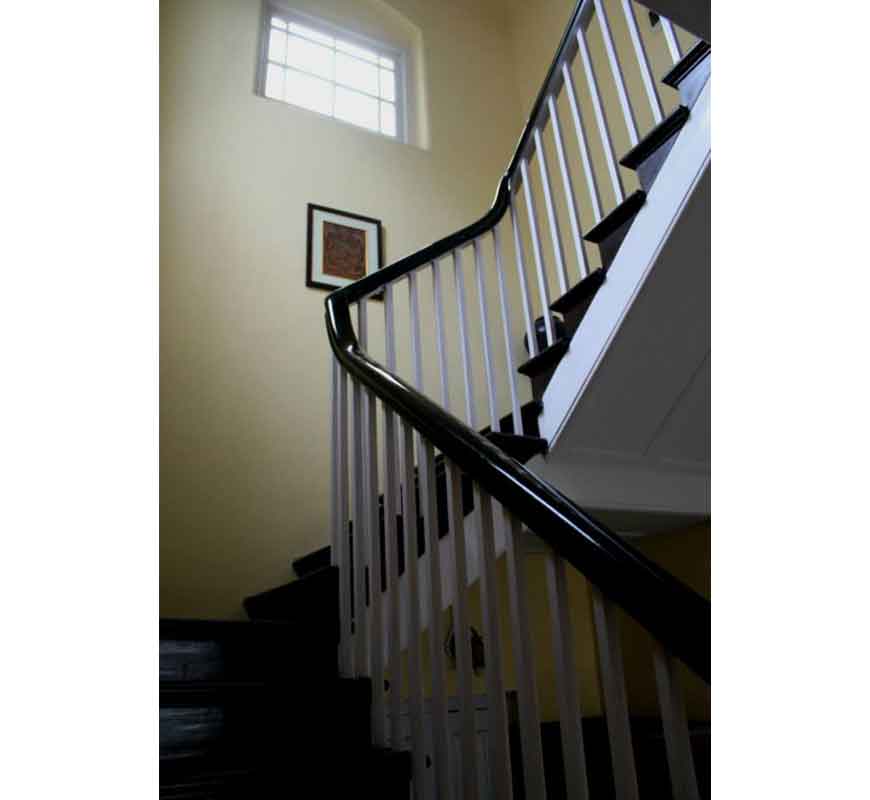 Wooden staircase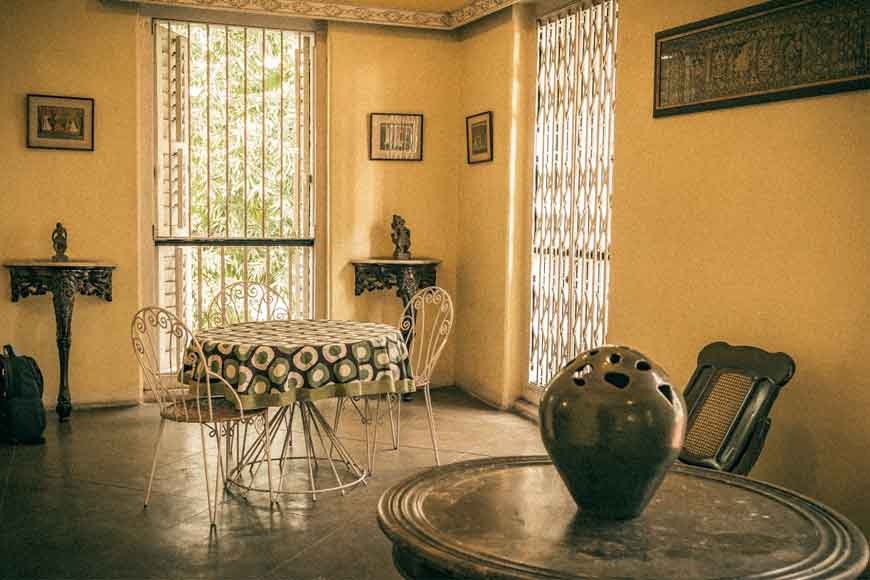 The lobby
Roy started RedBrick Residency in November 2012 and needless to say, this more than 80-year-old house needed a lot of restoration. It was a family place and the house had many vintage and antique furniture, that you still get to see and use if you are staying here. But what inspired Roy to turn it into a sustainable model? "I was not very keen to develop or sell the place. But a visit to the Neemrana Fort Hotel near Delhi, got me thinking, and made me finally turn this place into a heritage homestay," says the proud owner. Roy marketed the place through online sites such as airbnb.com. Gradually he was successful in building a network of guests, who in turn promoted his property.
Have a royal adda
The house is more like a home of the 1940's. Painstakingly Roy gave that old-world charm after taking help from old family photographs. Today, it attracts foreign as well as Indian tourists. "When I had first started my heritage homestay, I had about 75 % guests from outside India. The percentage has gone down and now it is about 40 %. 80 percent of my guests are tourists, who want to know more about Kolkata. I also spend time with each guest and chat about Kolkata and its history and heritage."
Panoramic room view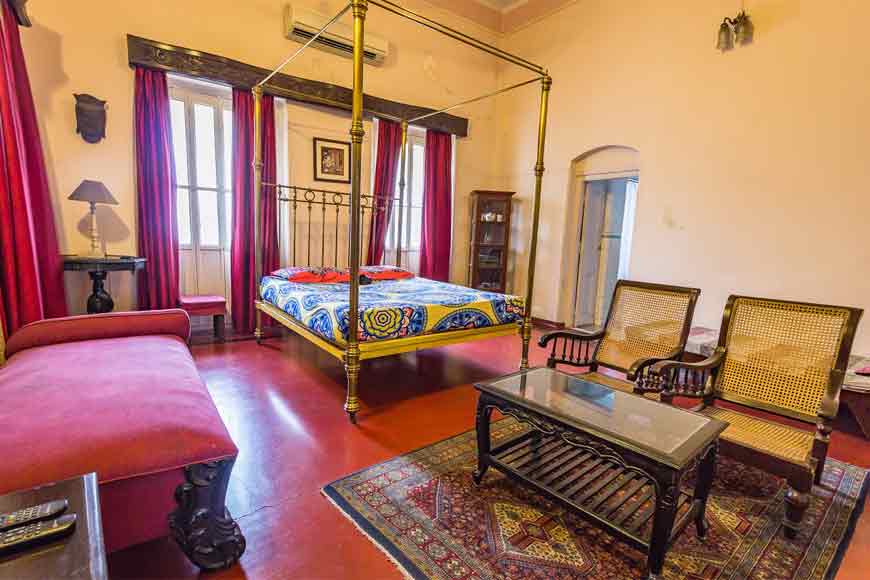 Room with antique furniture
Though RedBrick stands tall, but Roy knows how difficult it is to restore and maintain old properties. He encourages others with such buildings to open heritage homestays, that can truly convert such properties to a sustainable model.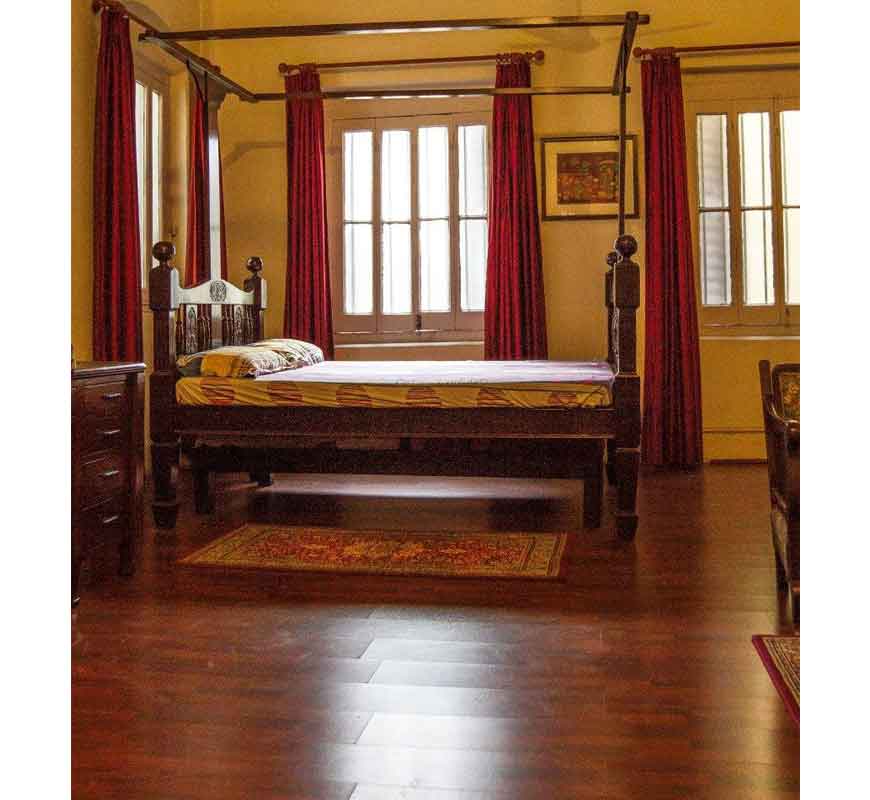 Restored antique bed