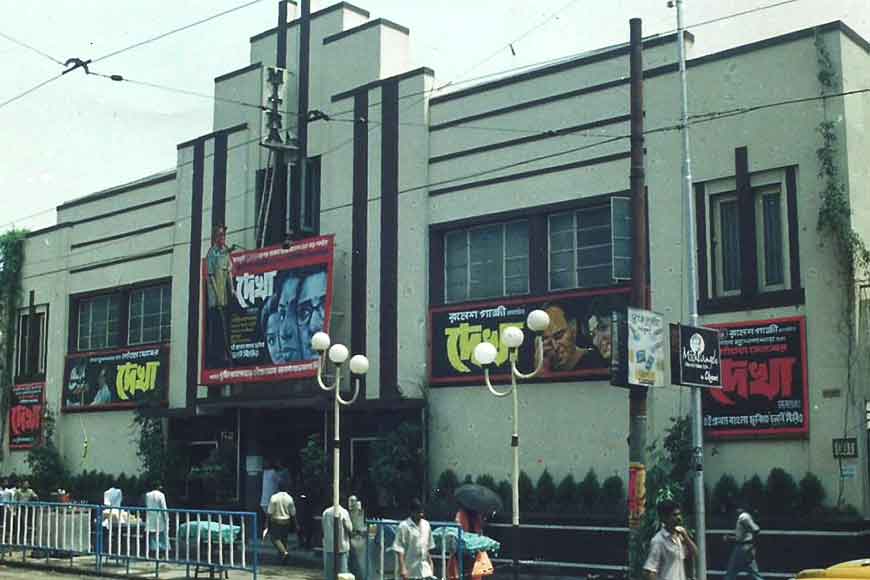 The multiplex revolution has caused many single-screen theatres to shut down. After Elite, Roxy, now is the turn of Mitra, another heritage hall of Kolkata that ends its 88- year long journey. Mitra Cinema began its journey in 1931 and the inauguration was graced by Netaji Subhash Chandra Bose. Bose insisted the proprietor, employees and the public to focus on Bengali films more than foreign films. The old timers of the city grew up watching films in this hall and have a sense of nostalgia to this movie hall. Initially, it was called Chitra Cinema. Later, in 1963, Hemant Krishna Mitra became the owner of the hall and the name was changed to Mitra.
Mitra has played an integral role in the very culture of North Calcutta. The middle class neighbourhood loved coming to Mitra. Some have spent golden years of their youth watching films here. The film enthusiasts of the locality rush to the hall every Sunday, sharp at 10 am to watch films of the North Calcutta Film Society. Mitra has been a witness to the multiple changes that have taken place in the city. It has screened many blockbusters over the years. The multiplex culture of the city caused this gem resonating old Calcutta charm to perish marking the end of a spectacular journey.
But why did the glory of Shyambazar decide to close its doors? According to the current owner of Mitra, Dipesh Krishna Mitra, it was almost impossible to bear the expenses for the maintenance of the hall. The people of Kolkata are not attracted to the single screen theatres after the multiplex wave has swept the city. Therefore, singlescreen theatres have lost sheen in the city. Mitra had made various attempts to create the multiplex aura by modernizing halls, applying a fresh coat of paint, incorporating 7.1 Dolby sound system, 2K projection, installing air-conditioners, and pushback chairs complete with can-holders, yet failed to attract the audiences. It has been ages that Mitra has stopped earning profits. Maintenance of the hall has also become difficult in recent times. The last movie that was screened in Mitra last Saturday was Kesari. According to the owner, a shopping mall might pop soon in the spot after Mitra is demolished.
Mitra succumbed eventually to the metropolition culture failing to cope up with the ever-growing pace of the city. The North Calcuttans are more than agonized after hearing this news. Many of them have seen Mitra since birth. Bimal Chakraborty, a resident of Shyambazar said, "Mitra was not just a movie hall. It was much beyond that for me. I have fond memories of this place. Losing Mitra is like losing a part of my childhood. These are indeed times of despair for old timers of the good-old Kolkata just like us."