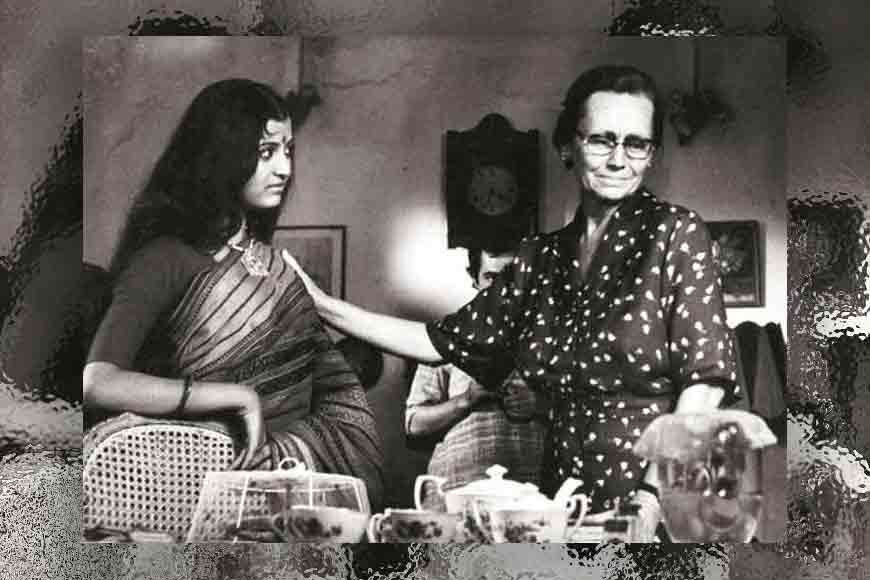 It was probably one of the most powerful acting of Shashi Kapoor's wife Jennifer Kendal Kapoor as the old Anglo Indian woman living in Kolkata. 36 Chowringhee Lane was also a directorial debut for Aparna Sen. The film was very well received upon release.
The movie plot had a difference. In post-independent India, an Anglo-Indian teacher, Violet Stoneham, played superbly by Jennifer, lives a quiet and uneventful life at 36 Chowringhee Lane of Kolkata. Her brother Eddie is senile and ailing in a nursing home. After the marriage of her niece Rosemary, she is alone except for her cat, Toby. Her only joy in life is teaching Shakespeare. While on her way home on Christmas, Violet runs into a former student, Nandita, played by Debashree Roy and her author-boyfriend Samaresh. She invites them for coffee. They accept her invitation after some initial hesitation. However, they quickly realize that Violet's apartment would be convenient for their tête-à-têtes while she is away at work.
When Samaresh requests the use of Violet's apartment during her school hours, saying that he would like to work on his novel, she agrees. For some time, this arrangement works to the benefit of all. Samaresh and Nandita get the privacy they desperately seek, and Violet has company when she returns home from work. Over time, she grows very fond of them, and begins to look upon them as her friends. Her old friends die or go away, she isn't appreciated at her job, and they are the only friends she has – the only people who can make her laugh.
Eventually Samaresh and Nandita get married, and move on with their lives. Violet wants to meet them on Christmas Day and bakes a cake. But the duo lie about not being in town during Christmas as they are partying with friends and would not want Violet there. Violet comes over, any way, to drop the cake she baked for them on Christmas Day, and finally sees that she has been deceived by them. She walks home to her lonely life, slowly. The final scene of the film shows Violet reciting aloud from King Lear!
The idea of the film emerged from a story that Sen had written. When she showed it to Satyajit Ray, he suggested she make the film. He also suggested Shashi Kapoor as the producer. Aparna Sen had not thought of Jennifer Kendal to play the lead. She was looking for someone older. She was persuaded by none other than Utpal Dutt to cast Jennifer Kendal, and she was a runaway success portraying the character to perfection.
Image - upperstall.com