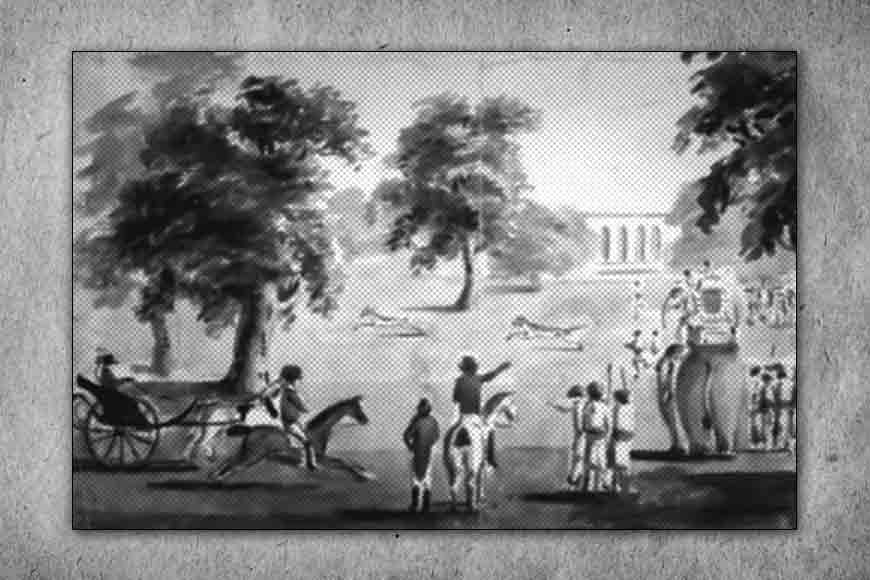 Until now, were you living under the impression that the first zoo in Asia was in Kolkata? Well, all of us are mistaken. In the early 1800s, there were only three public zoos across the world. Barrackpore zoo was the fourth. Surprisingly, traces of this unheard Barrackpore Zoo was only recently found in the writings of a world famous historian, Amitabh Karakun.
Even today, a little search will throw up traces of this ancient zoo, that lies in Laat Sahib Garden. However, no one can enter the premises without permission. The garden has almost a dense undergrowth today and even in the morning, sound of crickets will reach your ears. You will find the ruins of structures that were constructed almost 200 years ago strewn here and there! You will also come across an aviary of birds in a Gothic structure. And isn't it unfortunate that only a few kilometers away from Kolkata, remains the scattered remains of this long-forgotten history and hardly any of us knew of it?
Between 1798-1805, Lord Wellesley was the Governor of Kolkata and he created a picturesque garden on the banks of the Ganges in Barrackpore spreading across 1006 bighas of land. This garden is today, called Laat Bagan or Mangal Pandey Park. Right next to this garden, he built a gigantic house which resembled no less than a castle. Later, this house was named Barrackpore Government House. Lord Wellesley also felt the need of making a detailed description of the animals in Asia. This was primarily because the Europeans were mostly ignorant when it came to the category of Indian animals. He started working on the first Natural Research Center in Asia, the 'National Heritage of India.' Various animals were required to be collected. Barrackpore Zoo was built to store these animals and birds. Until 1804, Rs 2,791 was invested in the cost of maintenance of these animals and birds. And this was indeed a whooping amount!
The London Zoo was built in 1828. Barrackpore Zoo was built even before that. Between 1817 and in 1819, two more bird aviaries and animal centres were built. Heard of Chiria More of Barrackpore? Well, the name Chiria has its origin from this zoo. The zoo had animals such as the African donkey, tiger, bear, bison, leopard, mouse deer, kangaroos, monkeys and various species of birds. There were separate ponds dedicated to rhinoceros and deer. Unfortunately, Barrackpore no more has traces of this historical zoo created by Wellesley. Today, you will only get pertinent information regarding this ancient zoo in London Museum.
Story Tag:
Zoos in Bengal, Barrackpore Zoo