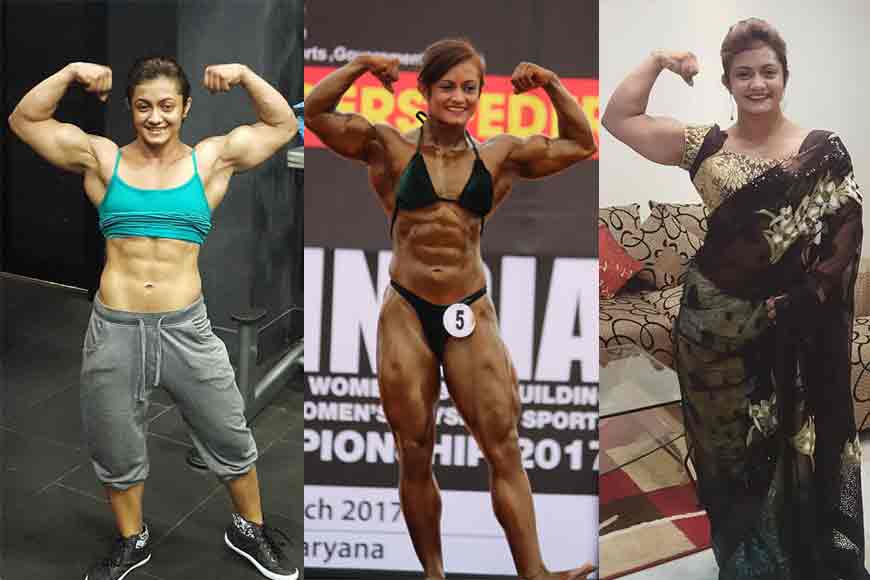 Remember how Lalmohan Babu's jaws dropped in sheer amazement when he saw Gunomoy Bagchi's well-chiselled body in Benaras? Bagchi (Moloy Roy) says in the film: "Eta mandir, aar muscle gulo tar modhye sob karukarjyo" (This body is a temple, and these muscles are works of art). Bodybuilding has always been serious business in Bengal. Way back in 1923, Sukumar Ray's Abol Taboleulogises the feat of Palowan Sasthcharan who juggled elephants casually. The bodybuilding craze among Bengali youth began ever since Eugen Sandow, the legendary German bodybuilder, performed in Kolkata in 1905. Exploits of champs like Bhabendramohan Saha, better known as Bhim Bhabani ensured his name in colloquial Bengali language. Theescapades of enigmatic bodybuilder, Shyamakanta Bandyopadhayay or Soham Swami reached abroad.
Manohar Aich and Monotosh Roy took bodybuilding to the next level and stunned the world by winning the Mr Universe title. Roy won in 1951 and he was the first Asian to achieve this rare honor; Aich followed in his footsteps, the very next year in 1952. Traditionally, Bengalis have taken up bodybuilding as a hobby. Every locality had an akhara and boys would work out regularly. But girls were strictly barred from joining akharas. But not anymore. Europa Bhowmik has stormed into the traditional male bastion with her phenomenal performance and turned the first woman bodybuilder to win a silver in the lightweight category at the Asian Bodybuilding and Physique Sports Championship 2017, in South Korea this August.
But why does Bengal's female body-builder have such a strange name? Well, she was born on a ship called Samco Europa. Her father is a captain in the merchant navy. Her mother conceived on the ship and the crew decided that the name would be Sam if a boy was born and Europa if it was a girl. And true to their words, she was named Europa by the crew and that stuck to her. For 18-year-old Europa, her body is her temple that she worships with a lot of faith and fervour.
She is the youngest bodybuilder in the country. But how did she get into bodybuilding? It was by chance. Her schoolmates made fun of her short stature (4'11'') which hurt her a lot and she felt depressed. That was the time around puberty and she looked bloated due to ongoing hormonal changes. This made things worse. It was then her mom advised her to join a gym. But that was a disaster as Europa began crash dieting and became anorexic. Meanwhile, one of the gym trainers identified her potential and introduced her to strength machines and charted out a balanced diet plan for her. The regimen suited her and within a short time she took to the training smoothly.
Her first opportunity to showcase her talent as a bodybuilder came in 2015, when she appeared in a competition at a national-level bodybuilding championship in Belgaum, Karnataka. She returned empty-handed but she gained confidence. Besides, she found her coach and mentor, Indranil Maity in Belgaum. In 2016, she won silver.
Europa is a meat aficionado and has even tried crocodile, shark and clams. Her all-time cheat meal is Calcutta Biryani! She has completed her Class XII and has taken a one-year sabbatical. Europa intends to utilize her time in Spain by taking advanced bodybuilding courses. Her journey started on a rough track, but she succeeded in her mission with her grit and determination. She is an icon and inspiration for young girls, who now want to join this niche sport.