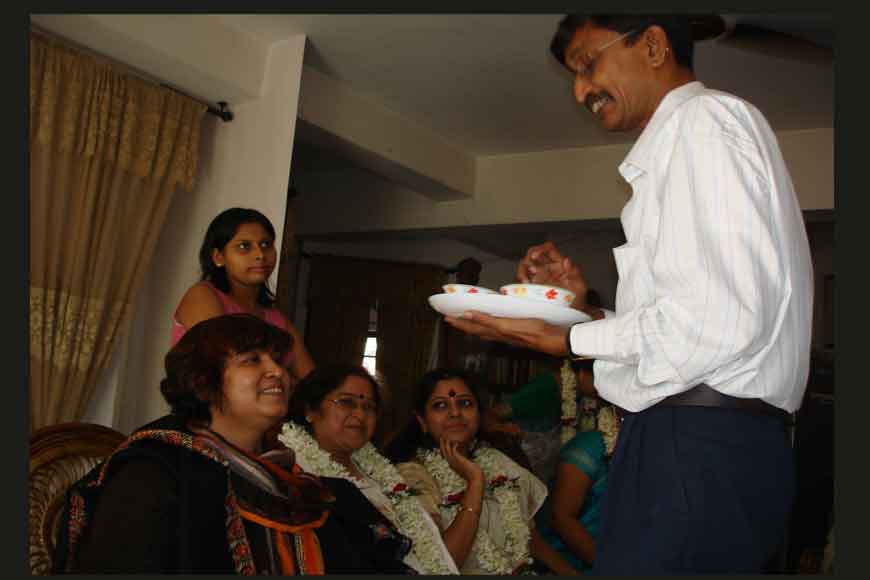 This is what Taslima Nasreen had to say about Bhai Phonta:
"There are hundreds of patriarchal festivals in India. People are celebrating Bhai Phonta or Bhai Dooj or Bhai Tika or Bhai Beej today. On this day, sisters put a sandalwood paste or a vermilion mark on the forehead of their brothers and pray for their brothers to have long and happy lives, safety and success. There is no Bon Phonta or Bahen Dooj for sisters. I changed the system when I lived in Kolkata, in 2004-2007. I made my fans and friends celebrate Bon Phonta. We girls and women were given phontas and gifts by men. Men wished for our well-being, happy and long life, our safety and success.
Bon Phonta was a complete secular celebration. No man prayed to any God. They wished us long life and good health. I was thrown out of Kolkata in 2007. But Bon Phonta is still celebrated every year in the city by a small group of people. Bon Phonta is a sort of protest against patriarchal Bhai Phonta. If Bhai Phonta is not celebrated, Bon Phonta will not be celebrated. Men and women will wish each other good health and long life without any Phonta. But if Bhai Phonta is celebrated, Bon Phonta must be celebrated on the same day by the same people.
People should stop following patriarchal traditions. They should question it. And make the age-old tradition go. They should make cultures evolve. It gets filthy if it does not flow. Women have been treated as inferior beings in patriarchal societies, nobody has been concerned so far about women's long life and good health, not even in the 21st century. My effort to celebrate Bon Phonta will not change the society today. But some people will learn how to question and how to say NO, and how to show the middle finger to misogyny."