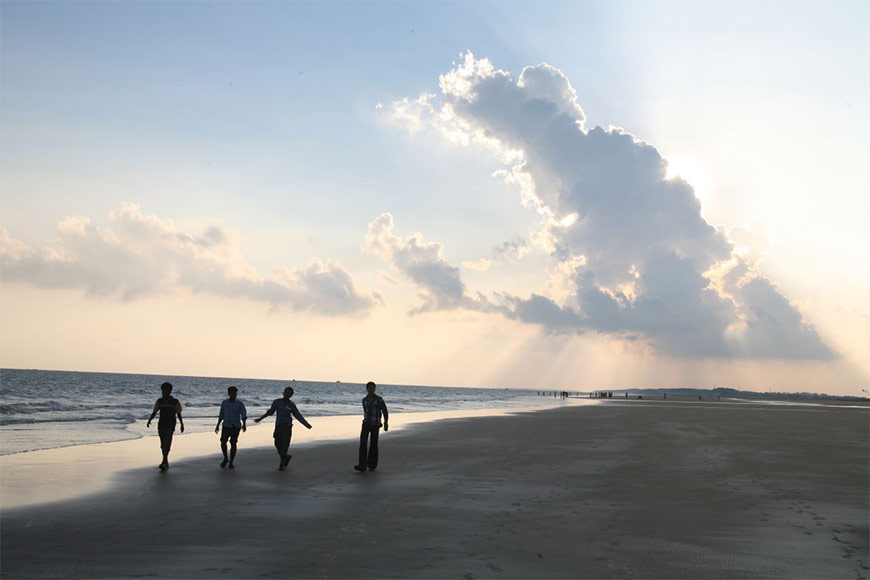 Before you do anything else in Bakkhali, take a walk down its south-facing crescent shaped beach. Nothing short of a geographical oddity, it is one of those rare beaches in the world that offer an equally spectacular view of sunrise and sunset. Nearly eight km long, the beach stretches from Bakkhali to Frasergunj, which started out as separate settlements, but have now merged to form one continuous township.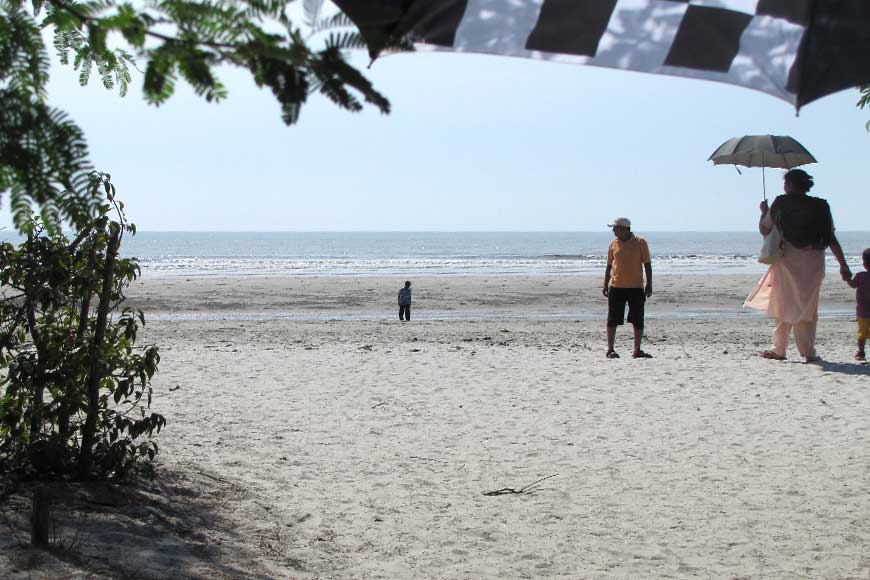 A perfect weekend destination
Since it is a hard beach, you can actually cycle or even drive on it, but we would recommend a leisurely walk, sipping on coconut water. Unless it is a holiday, the beach is not particularly populous either, so solitude is not a problem.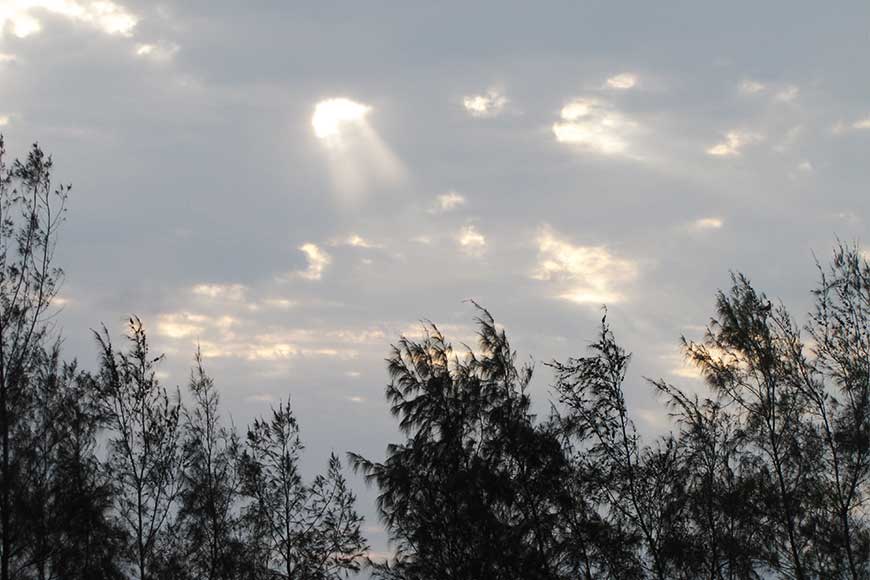 A shot from Frasergunj
Of course, Bakkhali is not just confined to its beach, as many of us know. Located on one of the many deltaic islands on the Bay of Bengal, this popular tourist destination offers trips to other nearby islands, most of which are part of the Sundarbans.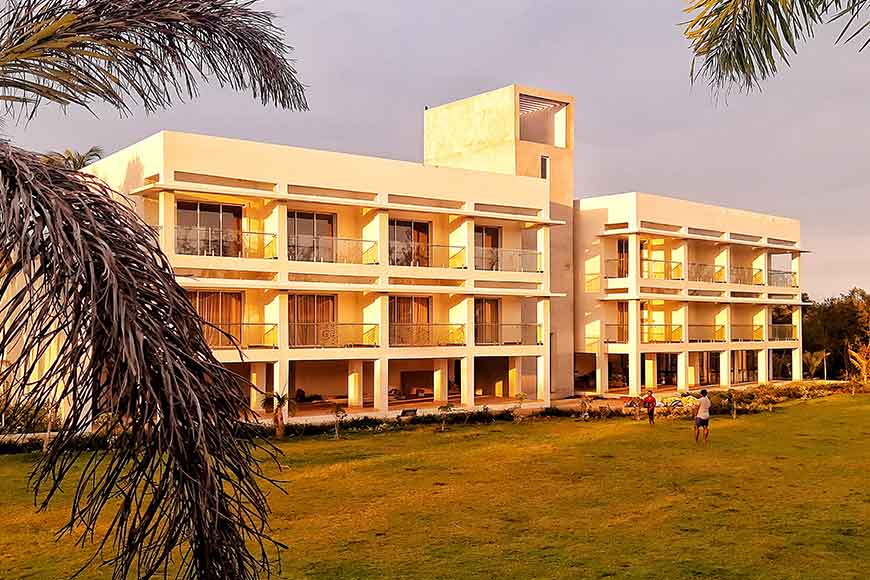 Balutot Tourism Property
The scenic beauty of Bakkhali is best experienced during February-March and October-December. The attractions in and around Bakkhali would require at least three days to cover, so an extended weekend would be the perfect plan.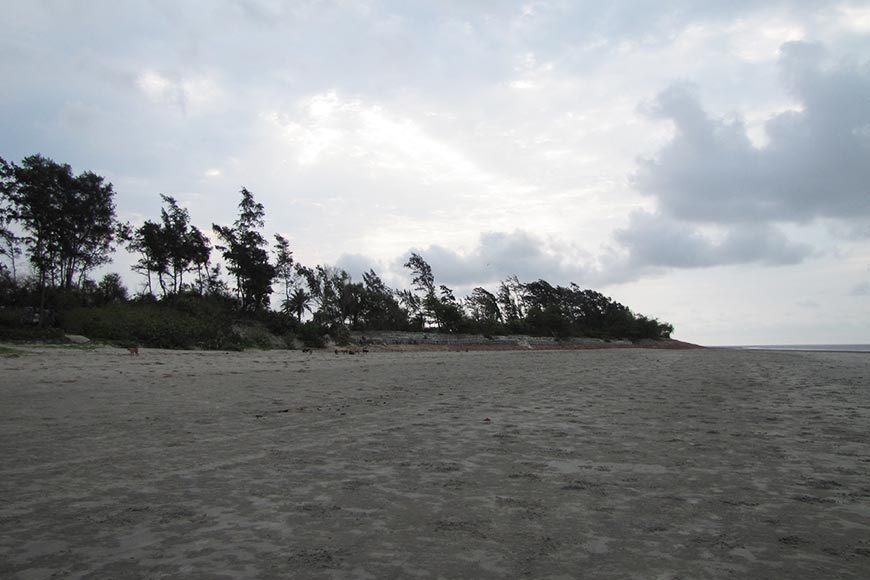 Stretch of white sand beach at Henry's Island
Whatever else you do, a visit to Henry's Island is a must. Just about 10 minutes from Bakkhali by car, it is also easily accessible via totos and rickshaw vans. In fact, quite a few visitors actually stay in one of three Fisheries Department guest houses on the island, which also houses a state pisciculture project. One of them has a watch tower offering a fantastic view of the surroundings. The island is typical of the Sundarbans region in terms of flora. So you will negotiate canals and mangroves as you walk around.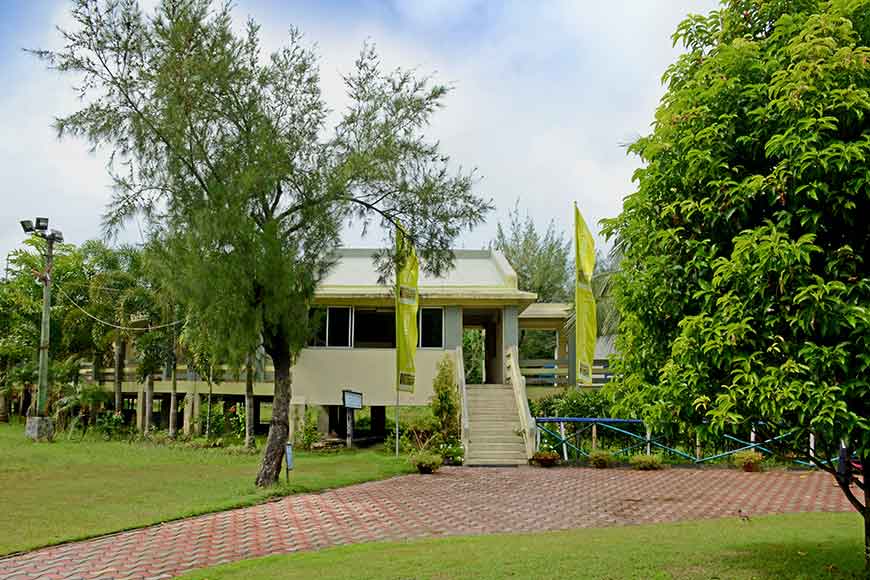 The Tourism Property amidst the greens
Apart from Henry's Island, there is the Benfish harbour and Frasergunj Beach, a Crocodile Park and mangrove forest just adjacent to Bakkhali bus stop, and the smaller island called Jambu Dwip, which is only accessible by boat, and a thrilling ride it is too.
How to get there
Bakkhali is 122 km by road from Kolkata, via Diamond Harbour and Kakdwip to Namkhana. In 2019, a bridge over the Hatania-Doania river at Namkhana was opened to small passenger vehicles, so you may now travel directly to Bakkhali without waiting for the ferry. The 130 km stretch from Kona expressway to Bakkhali has been marked as National Highway 117.
The nearest railhead is Namkhana, which is linked to Kolkata's Sealdah station through regular trains via Lakshmikantapur and Kakdwip. The timings are available on the railway website.
The third option is the WBSTC bus service from Dharmatala to Bakkhali. However, the schedule is subject to change, so it is best to confirm it at the Dharmatala Bus Terminus.
Where to stay
The government accommodation is called Balutot Tourism Property (earlier Bakkhali Tourist Lodge).
Address: National Highway 117, Laxmipur Prabartak, South 24 Parganas, Pin: 743357
Post Office: Laxmipur Prabartak
Phone: 9732510150
Email: bkhltl123@rediffmail.com
In addition, there are numerous private properties, details of which are freely available on the net.
For further details, contact:
State Fisheries Development Corporation, Bikash Bhavan, Salt Lake, Kolkata
Phone: (033) 2337 6470
Story Tag:
Bakkhali, Beach, Bengal, Tourism, Sea side