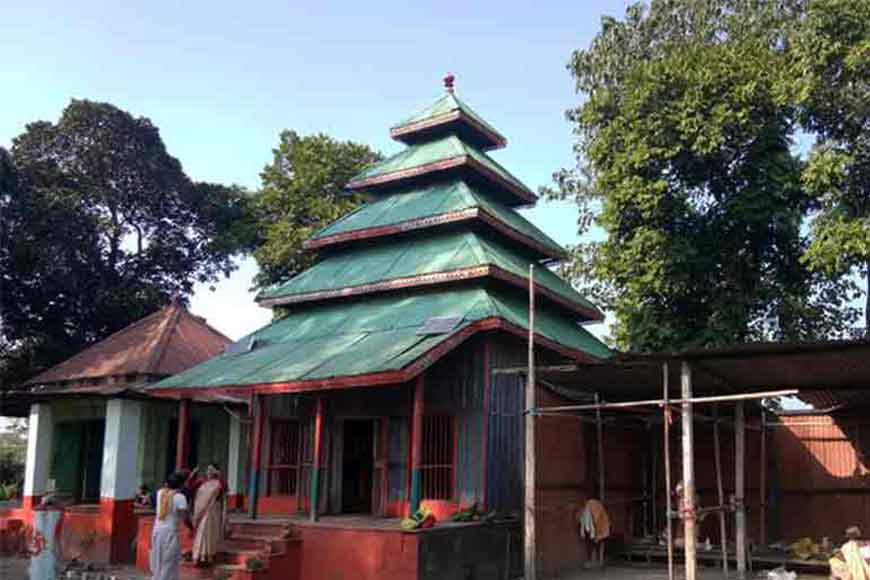 On the outskirts of Jalpaiguri town, stands the famous temple of Devi Chaudhurani, the 'bandit queen' immortalized by Bankim Chandra Chattopadhyay. It is believed this is where Devi and her mentor, Bhavani Pathak, who led a gang of dacoits, offered prayers to Goddess Kali. After worshipping the Goddess, the duo would ascend on their bojra (yatch), stationed along the banks of Trisrota river and proceed on their next mission.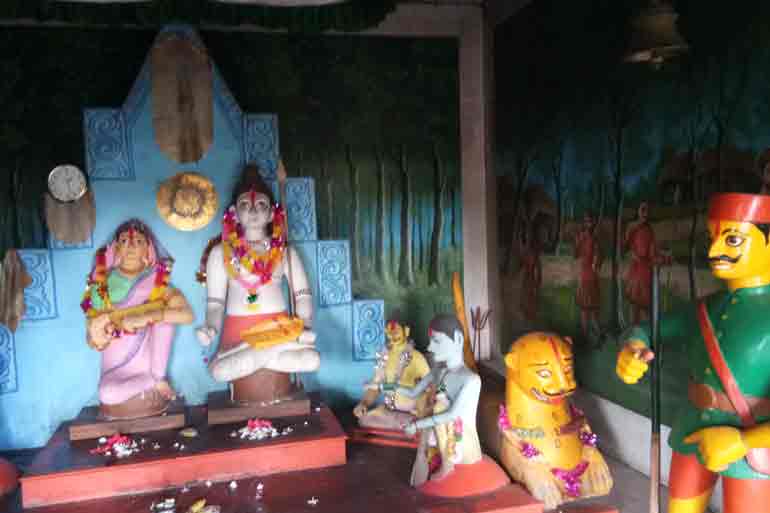 Along with Goddess Kali, the presiding deity of the temple, the idols of Devi Chaudhurani and Bhabani Pathak are also worshipped till today. This comes as a surprise because the British had branded Bhabani Pathak and his gang as 'bandits' and yet they are looked upon with such reverence. There are people who would like to believe the duo were mere fictitious characters from Bankim Chandra's novel, but their names figure in the British records where they were branded as leaders participating and instigating the Sanyasi Revolt. Since 1763, the Sanyasi uprising had engulfed the entire Bengal Province (comprising of undivided Bengal, Bihar and Odisha).
Bhabani Pathak was a wise and widely respected, knowledgeable but shrewd Brahmin. Prafulla was an exquisitely beautiful, teenaged daughter of a poor Brahmin widower. By a twist of fate, she was married to Braja, son of a rich, greedy zamindar, Haraballabh. However, following a spat between her father and her wealthy father-in-law on the day of her wedding, she was dumped unceremoniously by her husband's family. Out of desperation, Prafulla took the drastic step to flee from her abode in the middle of the night. It was during her escape that she encountered her future mentor, Bhabani Pathak, who took her under his wings and trained her to be a fearless leader and a savior of the poor.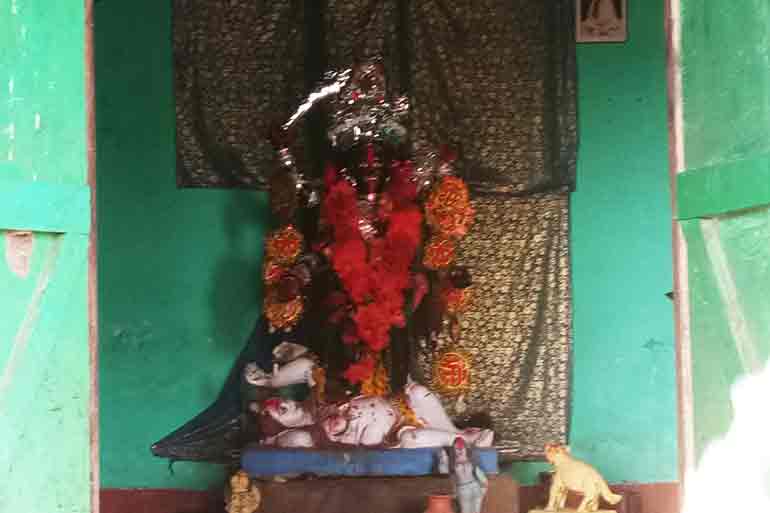 They were branded as raiders. But the duo always targeted British East India Company officials and local unscrupulous landowners, who, they felt, tortured poor peasants for taxes and crops. They were feared by the British and tyrant zamindars alike, but loved and respected by the poor and oppressed. Bhabani Pathak and Devi Chaudhurani were not only associated with the Sanyasi movement but also provided shelter to many ascetics who came to them seeking refuge. Though historians continue to debate and differ on the significance and impact of this violent uprising, Devi Chaudhurani and Bhavani Pathak are remembered as heroes by people, mainly living in the eastern and north-eastern part of the country. According to locals, there are a few other temples in this region, where Devi Chaudhurani used to visit like the Ban-Durga temple located in the dense Baikunthapur forest. Some believe Devi Chaudhurani herself established the Kali Temple near Gosala Mor in Jalpaiguri. The annual Kali Puja is still held here and is a major attraction for all, who flock here to worship the goddess at the temple.
Story Tag:
History of Bengal, Bankim Chandra, Devi Chaudhurani