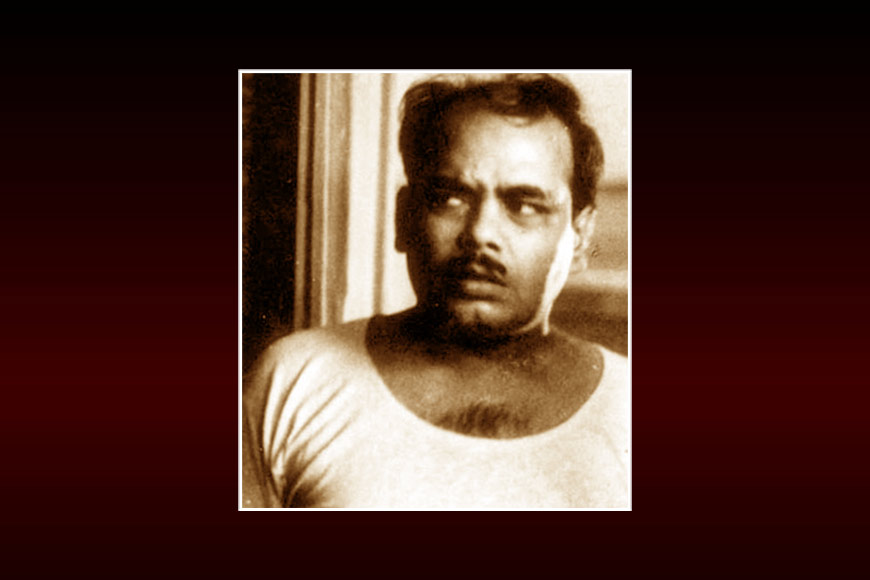 Some actors are born with such a prowess that even if they feature in side roles, they steal the show. One such actor was Bankim Ghosh, who was equally successful as the cunning criminal as was in the role of a friend scheming and helping another or even comical roles. Acted in over 100 films, Bankim Ghosh has always lived away from the limelight.
Born in 1922 in Kolkata, Bankim Ghosh was a trained boxer. He was a student of the famous Oriental Seminary of British Kolkata and later passed his B.Com graduation from City College in 1938. He was a good athlete and Ghosh himself did not know that he would embark on the silver screen or on stage leaving his sports career aside. Ghosh won the Bengal Boxing Championship for five years consecutively. But the love for theatre drew him to stage and he joined and performed in various theatre groups like Gananatya, Ananda Bharati and Rupkar despite severe resistance from his father who did not want him to pursue acting. But he was so passionate about acting that he left home and took up jobs in various places to keep him afloat including Jadavpur University, Indian Airlines and Calcutta High Court.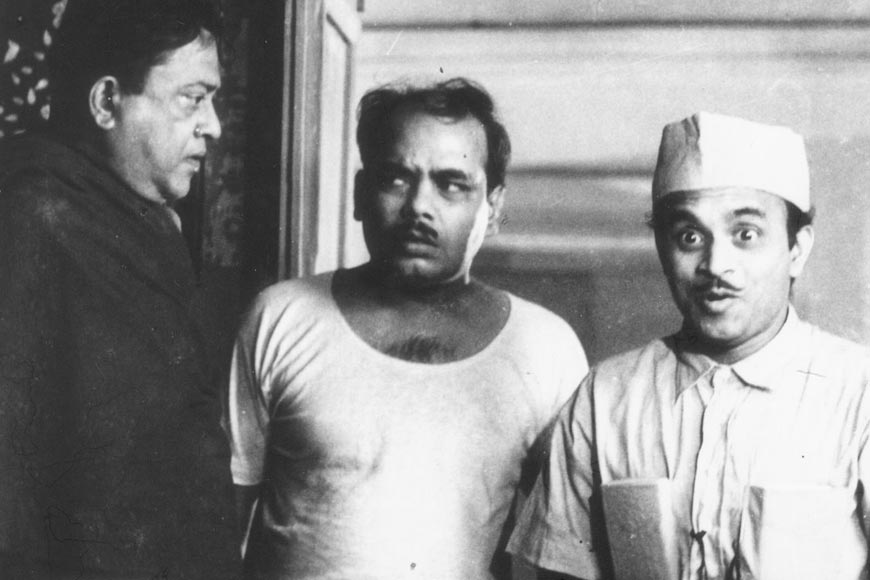 Galpa Holeo Sotti
In 1948, Ghosh made his debut in the Bengali film with Bhuli Nai. Director Hemen Gupta offered him a small role in this film. But his acting was outstanding and he caught the eye of the audience and the media. Bankim Ghosh had realistic nuances in the way he performed. For those who remember the scene in Suchitra Sen-Uttam Kumar starrer Alo Amar Alo, one would recall how absorbing it was when he tried to molest and subdue Suchitra after abducting her. He looked indeed like a real life evil man raping a woman. That was the power of his acting that made him one with the character he played for.

In 1961, another landmark acting was in Sushil Ghosh's movie Dilli Theke Kolkata. In his long acting career, Ghosh worked with famous directors like Tapan Sinha, Bijoy Bose and Rituparno Ghosh, particularly in serious antagonistic as well as comic roles. He also worked with Satyajit Ray in Charulata and Chiriyakhana. Some of his other prominent works include Tapan Sinha's Galpa Holeo Sotti (1966) and Atithi (1969), Bijoy Bose's Arogya Niketan (1969), Niranjan Dey's Sei Sur (1981) and Parimal Ghosh's Mayer Ashirbad (1982). Ghosh's last film was Rituparno Ghosh's Hirer Angti (1992).
In real life, Ghosh was a social activist and worked for child rights. He was involved with a child welfare group named Jatiyo Sangho. Ghosh passed away on June 3, 1992. But he leaves back a legacy that is difficult to fill up in the decades to come, where even a person playing a side role can make a name for himself.