In the last few decades, we have heard a lot about miniature arts and crafts. Like any other buzzing trend, it has also taken a back seat by now. But have you ever come across a painting that has been done upon something as tiny as a poppy seed? This amazing but true artwork makes sure to blow your mind! In a recent incident, a young lad from Bankura, West Bengal, has turned heads by creating an astounding painting upon a single poppy seed. It has brought him a lot of limelight and helped him make it to the headlines of several portals and dailies.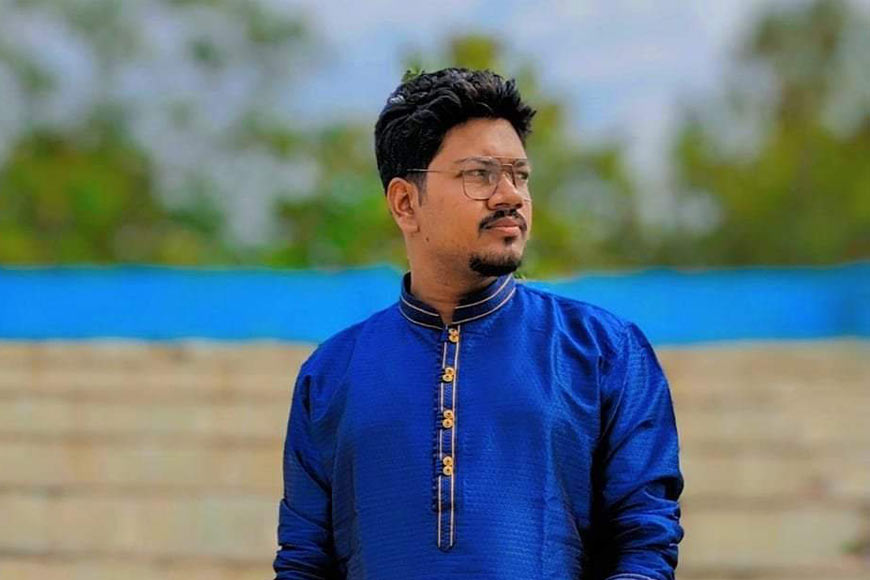 Artist Ankur Samanta, Bankura
Ankur Samanta from Tella village in Bankura, is an engineering student. Besides studying, he focuses on arts and crafts a big time. When he is not studying, he runs a small hardware shop situated in his village. Now a youth of 24 years age, Samanta started painting long back when he was just a child. Not only just painting, but he has also grown a love for experimenting with colours and elements of art. Painting on tiny backdrops is one among the many challenges that he throws towards himself. In 2019 he broke several records by painting an image of the national flag on a poppy seed. It helped secure his name in the Guiness Book of World Records.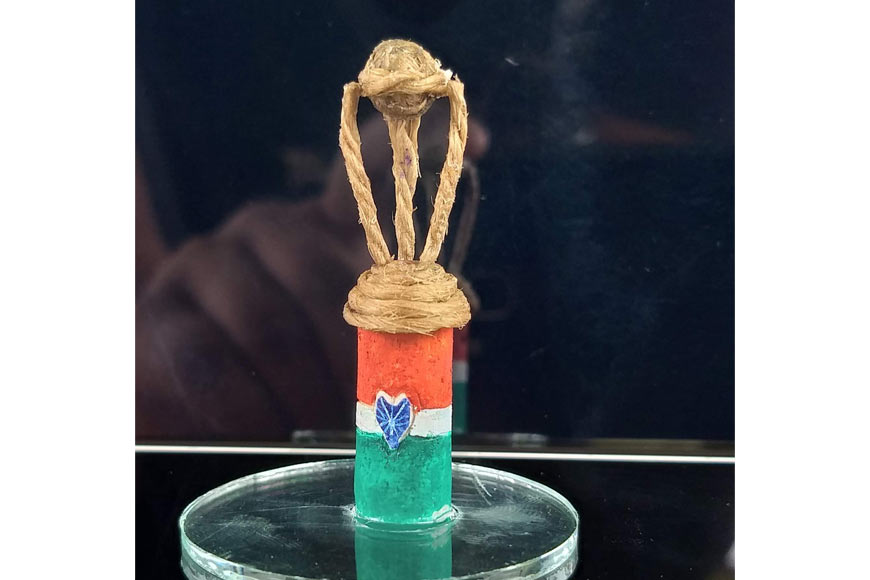 A miniature replica of the World Cup made out of jute rope

This year he had chosen a more complex topic for his art. Just before the Durga Puja began, he came up with a miniature painting of kans grass (known as 'kaash phool' in Bengali) with a pastel blue sky behind it. For such a tiny painting, he customizes the paint brush as per his requirement. Samanta's financial resources limit him to using simple water-based or fabric colours. With sheer patience he lets each layer dry before applying the next one. For this particular piece of art, he got his name secured in both India Book of Records and World Book of Records.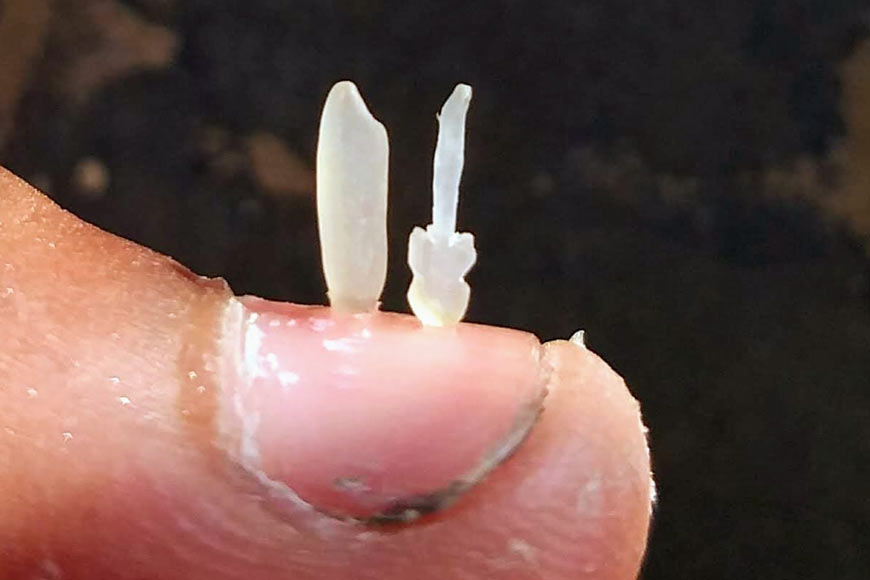 An artwork carved out of a single grain of rice
Apart from painting, he also makes paper cutting artwork and miniature figures from scrap materials and spare parts of electronic gadgets. During Durga Puja this year, he curated a detailed miniature structure of Maa Durga and her family, using iron based objects such as nails, bullets, spring, bearings and pebbles. Also a few days back, Samanta crafted out a finger-sized art piece resembling the world cup trophy. Made by twisting jute rope, this miniature artefact was made in honour of the ongoing Cricket World Cup, where India stood as the semi-finalists.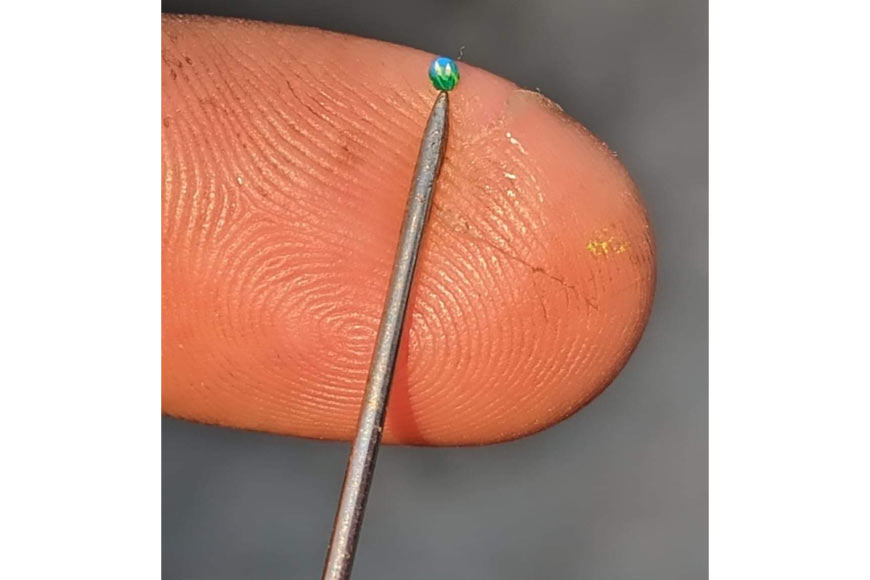 Painting on poppy seed by Ankur Samanta
Sadly enough, Samanta lost his father in a road accident back in 2017. Since then, he is the sole breadwinner of the family which consists only of his mother and brother. In spite of all odds, Ankur Samanta dreams of becoming an acclaimed painter by excelling in what he loves most.