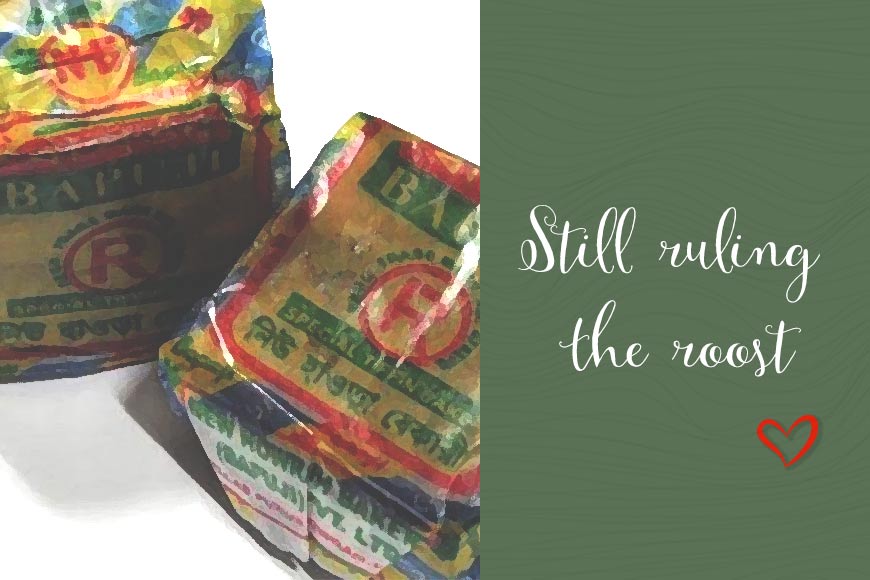 What is food to Bengalis? Food is the answer to all the problems. "Food is a value system for Bengalis. It is the way we make sense of people, see our life, ascertain status, rally around for, live for, differentiate between right and wrong, and how we fix things," surmises a quintessential Bengali. The pivotal point of an average Bengali's life is food. We take food very seriously and yes, our cosmopolitan palate is game for anything and everything, thanks to our long and colourful history of extensive colonial exposure.This leads us to the next level as we try to investigate and find out when and how a small, square slice of cake became an essential part of most middle-class Bengali's regular tiffin.
Yes, it is close to 50 years now, half-a-century! And the novelty has not worn off. The popularity of Bapuji Cake remains intact despite the vast repertoire of fancy cakes like rich black forest, pineapple, truffle, butter cream, chocolate etc.to choose from. Bapuji cake, the no-frills tiffin cake, has remained the staple item of every middle-class Bengali's lunch box, be in school, college or workplace, the pocket-friendly cake is worth its price. Each slice costs only Rs six! Every day, 50,000 Bapuji Cakes are sold in the market. The raw material required for manufacturing the cakes are sourced from trusted vendors only who are selected on the basis of strict market survey and research. A team of quality inspectors keep on visiting the manufacturing units at regular intervals to ensure that the best quality ingredients are used for baking the products.
Bapuji Cake is a trusted brand and its affordability has helped it to expand its reach and include in its fold consumers from different socio-economic strata. Its availability is also another factor that adds to its popularity. You get it anywhere from tea stalls in the market to the local grocers' shop, from railway stations to bus terminus, from kiosks in front of school or hospital to car parking zones. It is the ideal food to satiate the sudden hunger pangs.

Industrialist Alokesh Jana started a confectionery unit in Pallabpukur, in Howrah way back in 1973. He named it New Howrah Bakery Private limited. Later, as business expanded, he opened another bakery unit at Hooghly. There are other brands of cakes available in the market but none have been able to reach anywhere close to the popularity and acceptability that Bapuji Cake has among the masses. Its popularity can be gauged from a small incident in 2016. After the demonetization of Indian currency on November 8, 2016, Bapuji Cake vanished from the market for a couple of days. There was an uproar so much so that even mainstream news agencies were compelled to do a story on this.
The company has diversified its products and now includes a wide range of biscuits, bread and cakes in different flavours, shapes and sizes. At present, Alokesh Jana's sons, Amitabha and Animesh, are at the helm of affairs and they too, have successfully maintained the goodwill in the market like their father and expanded the business considerably. They are very particular about the quality of the product. Also, it is their business policy to keep the prices low so that people from all strata of society can afford the products. These two factors are the USP of BapujiCake, now a household name and an intrinsic part of Bengali tradition.