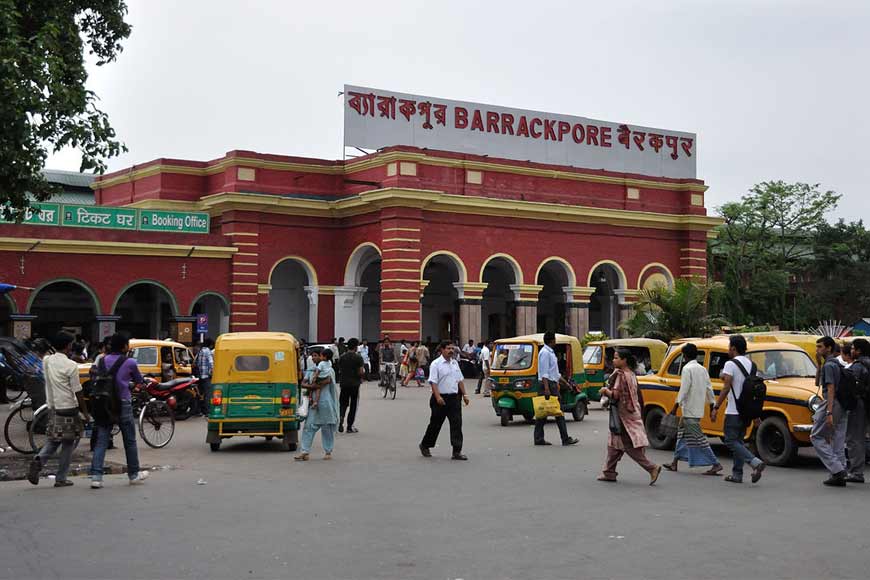 For most of us, Barrackpore probably brings to mind Mangal Pandey and his famous act of rebellion that led to the mutiny of 1857, which ended the rule of the East India Company. As punishment for his rebellion, Pandey was hanged by the British, allegedly from a large banyan tree on the grounds of the Barrackpore Cantonment, which now adjoins the Police Training School premises and is occupied mostly by the Indian Army.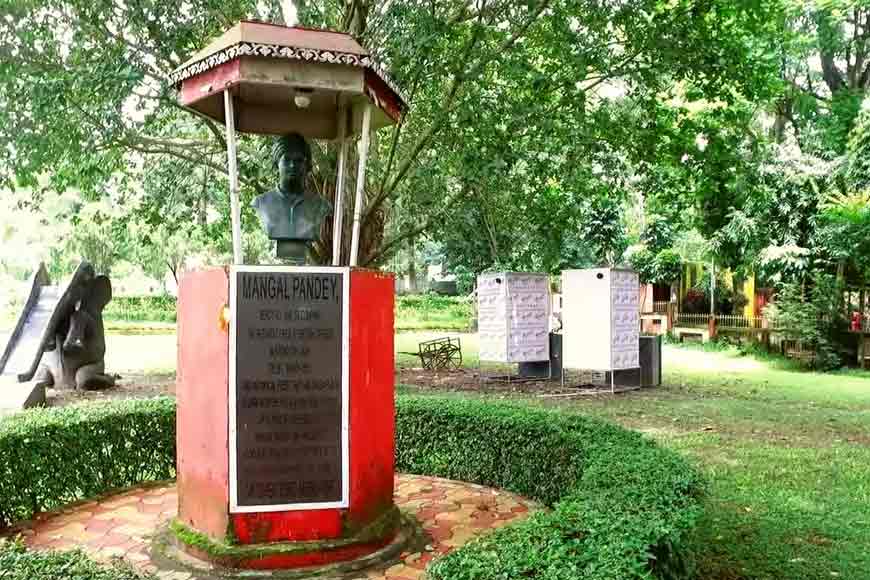 Mangal Pandey Park
If you go there now, you will still see that tree, though you will need permission to enter some areas of the grounds. And even the thick branch from which Pandey was allegedly hanged. Stand in front of the spreading branches, close your eyes, and there is every chance that you will be transported back to those turbulent days, days that changed India's history forever.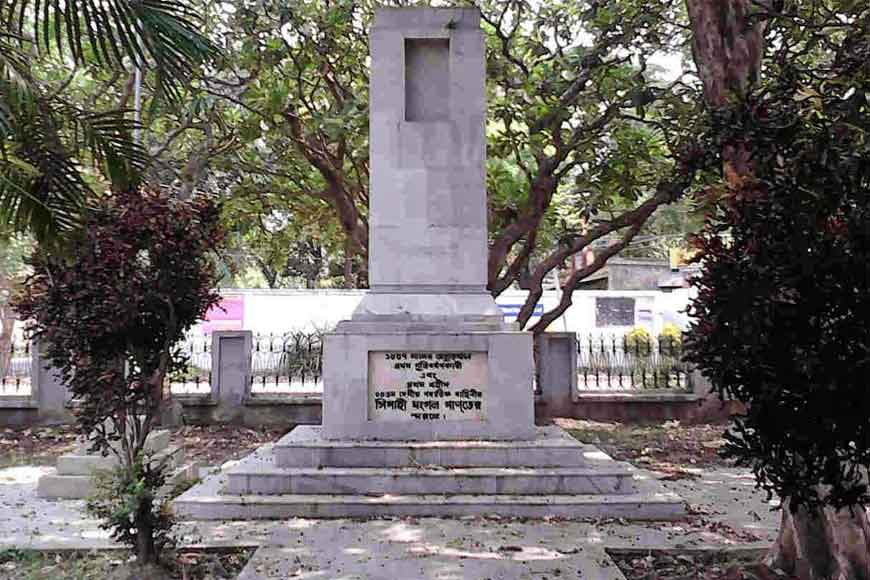 Mangal Pandey Memorial
That is only part of your Heritage Walk around Barrackpore. Long before it became India's first British cantonment in 1772, Barrackpore was an ancient settlement known as Chanak. It was only when the British built their cantonment or 'barrack' here that the town became Barrackpore. Even today, the colonial style bungalows with their lovely gardens and the magnificent views of the river Hooghly will give you an idea of how important Barrackpore was to the British.

However, the earliest references to the Barrackpore region are found in the writings of Greek navigators, geographers, and historians from the 1st century BC to the 3rd century AD. By the 15th and 16th centuries AD, Chanak and the other towns in the region had become bustling river towns, which became important trading and marketing centres under the British.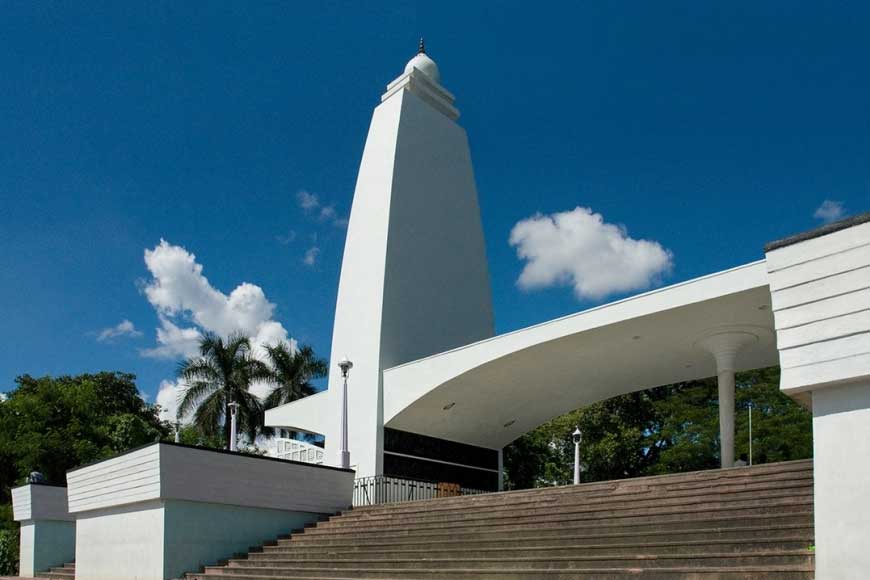 Gandhi Ghat
Walking around Gandhi Ghat, with its memorial built over some of Mahatma Gandhi's ashes, you will enjoy the same view which the British did, and you can then make your way to the spectacular Annapurna Temple, inaugurated by Shri Ramkrishna Paramhansa in 1875. The temple is also known as Rani Rashmoni temple locally, and was commissioned by Rashmoni's youngest daughter Jagadamba.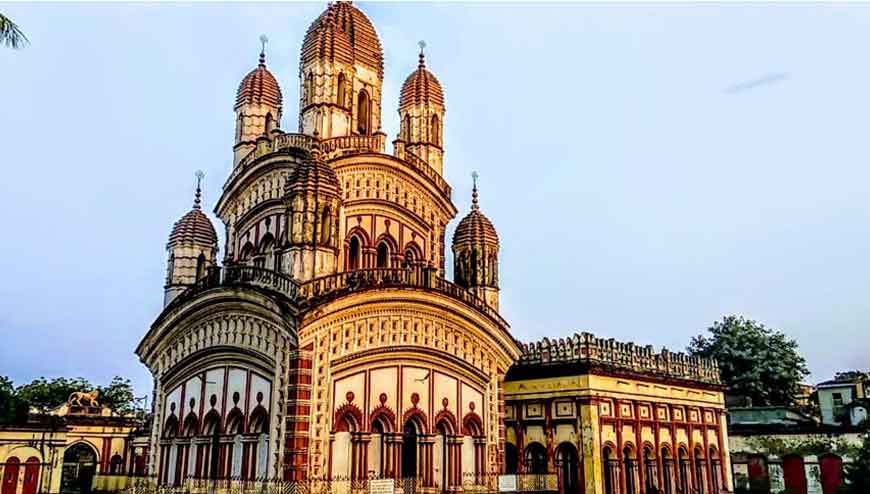 Annapurna Temple
Yet another remnant of the legendary Rashmoni is the magnificent old building of the Lalkuthi Fire Station, now in ruins, but once reportedly a zamindari house belonging to Rani Rashmoni and her family.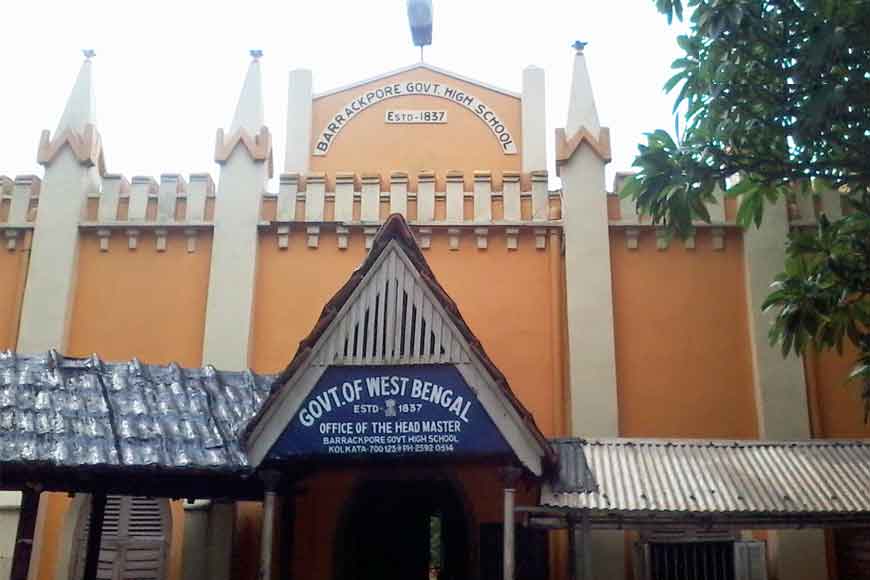 Government High School
Steeped as it is in colonial history, Barrackpore also has the Government High School, established in 1837 by George Eden, the Earl of Auckland, while he was Governor General of India. The school was meant for Bengali boys from impoverished local families and was paid for with the governor's own funds. Then there is St Bartholomew's Cathedral or Garrison Church), a semi-Gothic structure built in 1831 for British officials and their families.
St Bartholomew's Cathedral or Garrison Church
These are only some of the attractions of Barrackpore. We leave you to discover many others, such as old abandoned British bungalows, the Sadar Bazaar, and old indigo plantation kothis, for yourself.