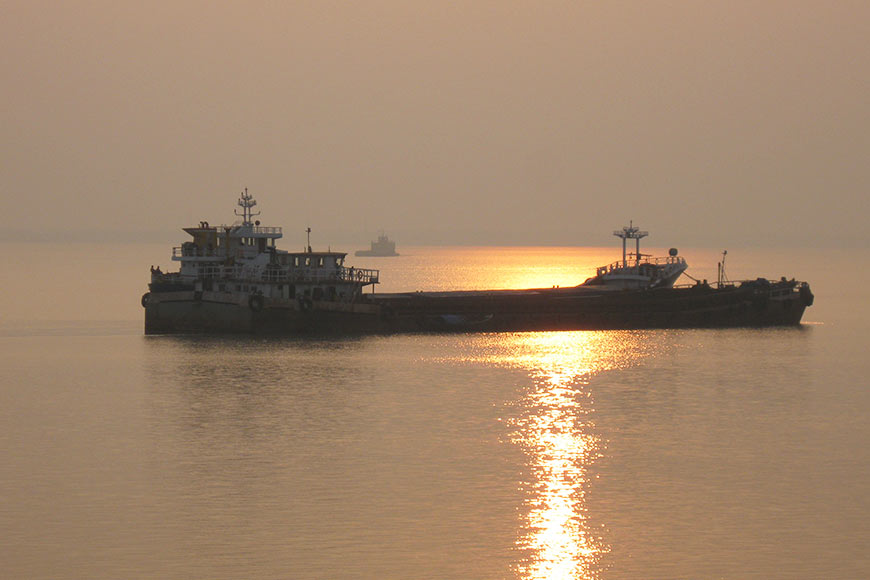 What exactly does one do in Diamond Harbour? You may well ask if you have never been there. As is fairly common with people in general, we often end up ignoring attractions to which we have easy access. And since Diamond Harbour is a mere 50 km from Kolkata, many of us have probably never taken it seriously as a destination. However, take our advice and spend a weekend at this old riverside town. You will come away refreshed and charmed.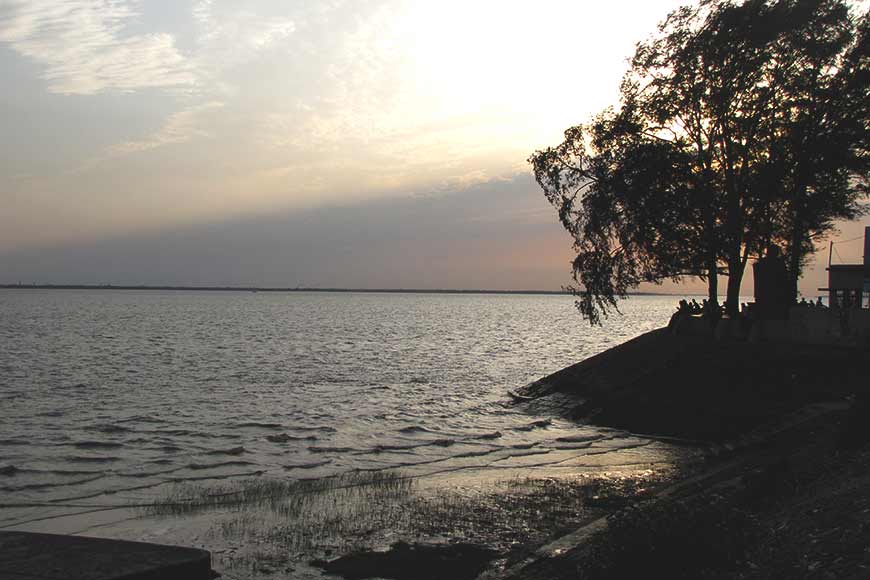 Located close to the Gangasagar delta, Diamond Harbour was formerly known as Hajipur, and given its present name by the British. It is here that the River Hooghly bends southward on its way to the sea. On the other side of the river is Haldia, to which you can take a ferry, and the road along the huge expanse of sparkling water is worth driving down any day.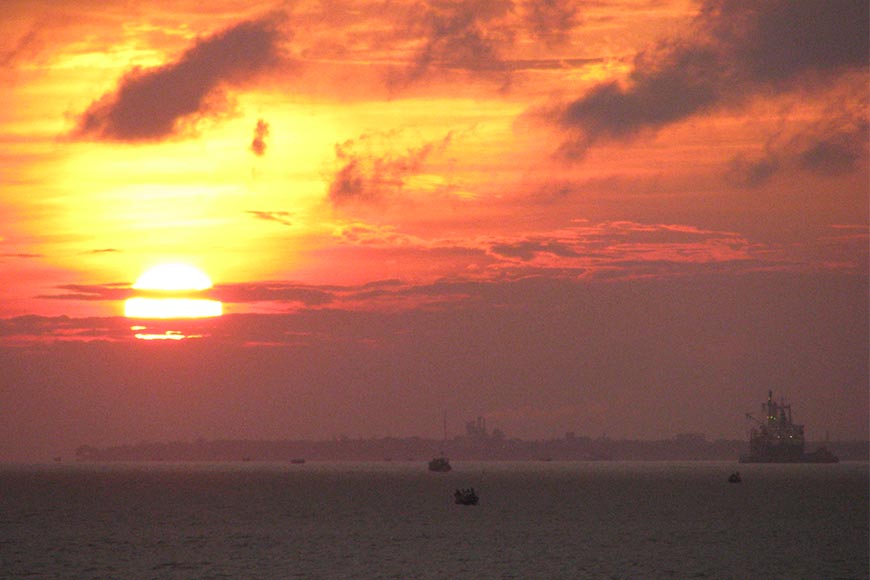 Diamond Harbour was an important area for 16th and 17th-century Portuguese river pirates, the 'harmad' as they were called in Bengal. Even today, the ruins of Chingrikhali Fort, reportedly built in the 16th century by said pirates, are a must visit whenever you are in the area. Tourists also visit the Sarisha Ramakrishna Mission Ashram. Not to be missed is an old lighthouse, which offers a panoramic view of the entire area. Or you could simply sit on the riverbank and watch the boats. Or have a picnic if you wish, because a more ideal spot for a picnic would be hard to find.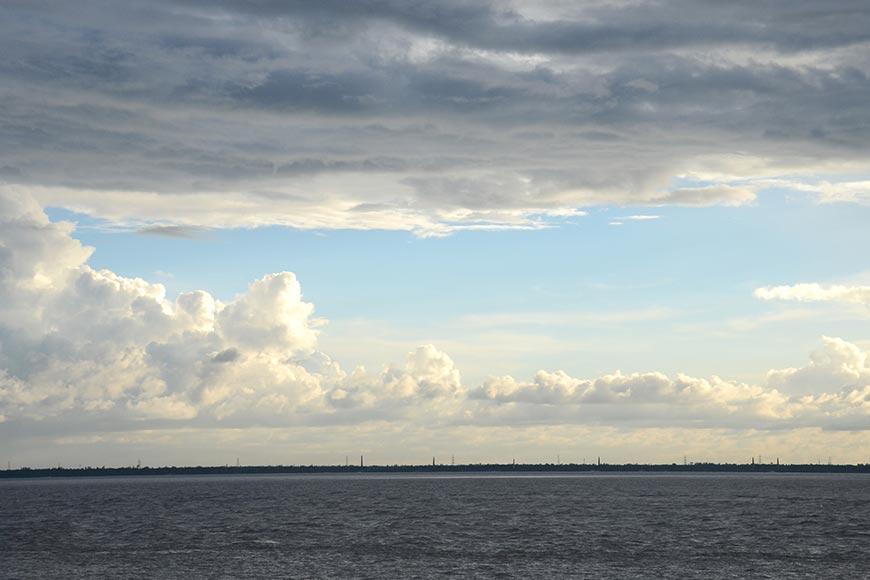 If you are there for the weekend, you could take in the township of Joynagar, about 15 km away. Joynagar is primarily famous for housing ancient manuscripts and stone idols linked to Lord Mahavira, Lord Buddha and Lord Vishnu. You may also make trips to nearby destinations such as Bakkhali, Raidighi, Gangasagar and Kakdwip.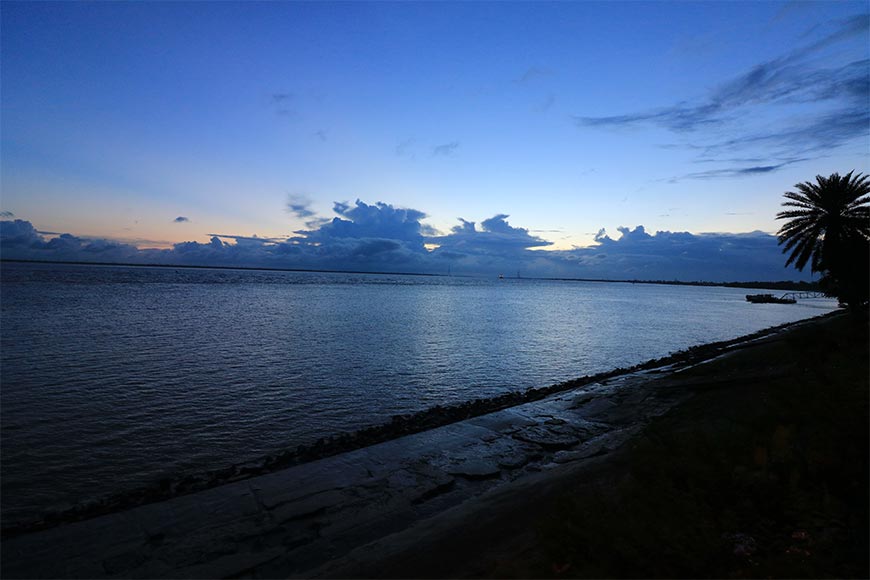 Getting to Diamond Harbour is ridiculously simple by both road and rail. The road trip lasts hardly two hours, or you could take a train from Sealdah station. For accommodation, look no further than the Sagarika Tourism Property runny the West
Bengal Tourism Development Corporation. For details, contact
West Bengal Tourism Development Corporation Ltd
DG Block, Sector-II, Salt Lake
Kolkata 700091
Phone: (033) 2358 5189, Fax: 2359 8292
Website: https://www.wbtdcl.com/
Email: visitwestbengal@yahoo.co.in, mdwbtdc@gmail.com, dgmrwbtdc@gmail.com