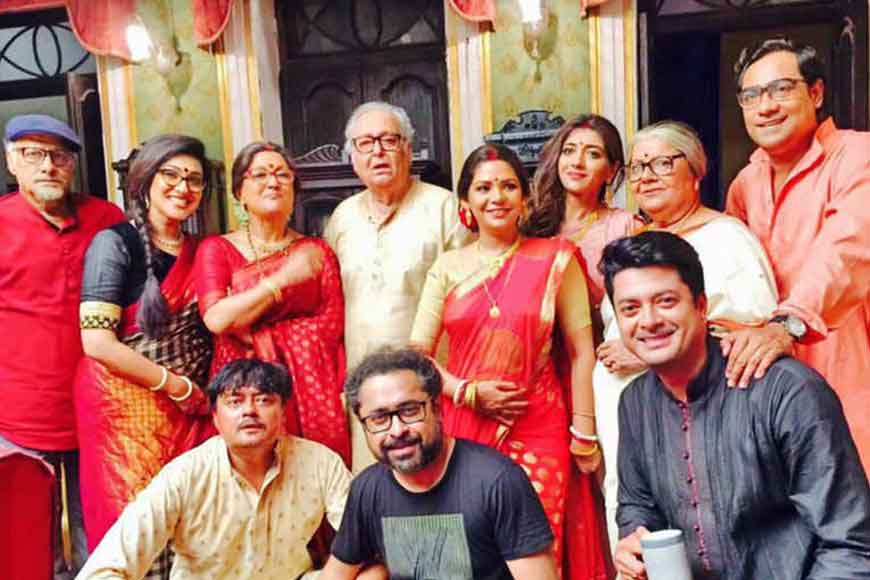 When very strong actors come together on the same screen, then at times conflict of acting prowess tend to dilute the screenplay. Basu Paribar is a complete exception to that, where every actor from Aparna Sen to Lily Chakraborty, from Soumitro Chatterjee to Kaushik Sen, from Rituparna Sengupta to Jisshu Sengupta, has not only shared the screen space with the right timing, thanks to director Suman Ghosh, but did justice to their roles. However, the most outstanding performances came from a subtle Saswata Chatterjee as Tublu, who brilliantly played on with the emotions and secrets of a bonedi Basu family, with little words and more expressions and Sudiptaa Chakraborty, the excited middle class housewife Pompi, who brings out the class difference and the ignorance of such a person through her natural throw of dialogues. Tublu and Pompi seem to be standing on the two pivots of Basu Paribar, who bring out the insecurities, differences and the pathos behind the closed doors of a typical Bengal upper middle-class family.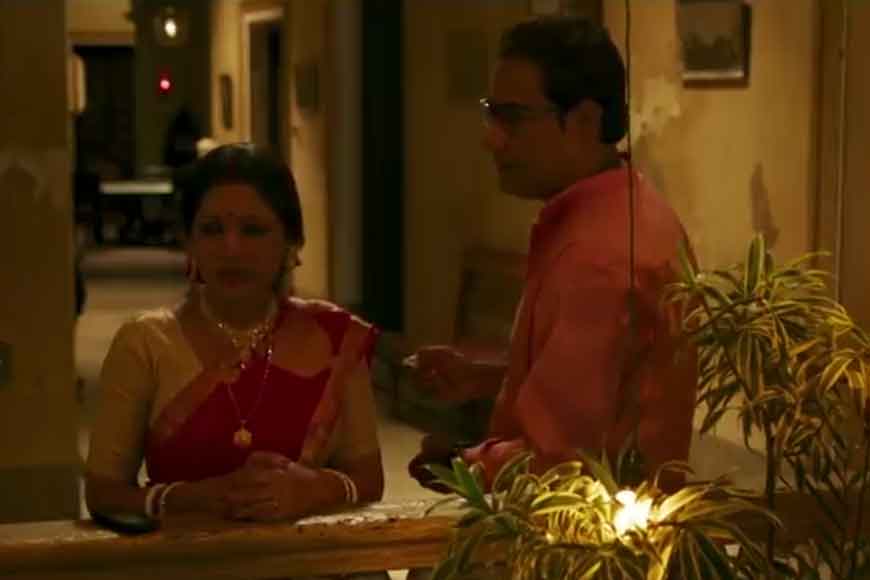 The background music by Bickram Ghosh with the right play of camera, created magical moments, hard to forget, almost like a lilting poetic journey. Be it the opening score on a classical note or the ending tune where Aparna Sen stands infront of nature's fury, her memories flipping through and Soumitro's baritone explaining the true essence and meaning of a bigger life is just stupendous. This is where the movie stands still.
Over the last few years several new family dramas have been made in Tollywood. But Basu Paribar is not just a family drama with each relationship brought out in different shades --- rather it is a tale of what life offers us and how we handle it. The very opening scene of a partially dilapidated Rajbari and the various rooms, with Soumitro reading out an invitation letter he wrote to his children to come down for their parent's 50th marriage anniversary is straight out of a period drama. Such detailing of even the furniture was only possible in Satyajit Ray and Rituporno Ghosh's movies who gave a lot of importance to the detailing of the set. The director has successfully played with that perfection.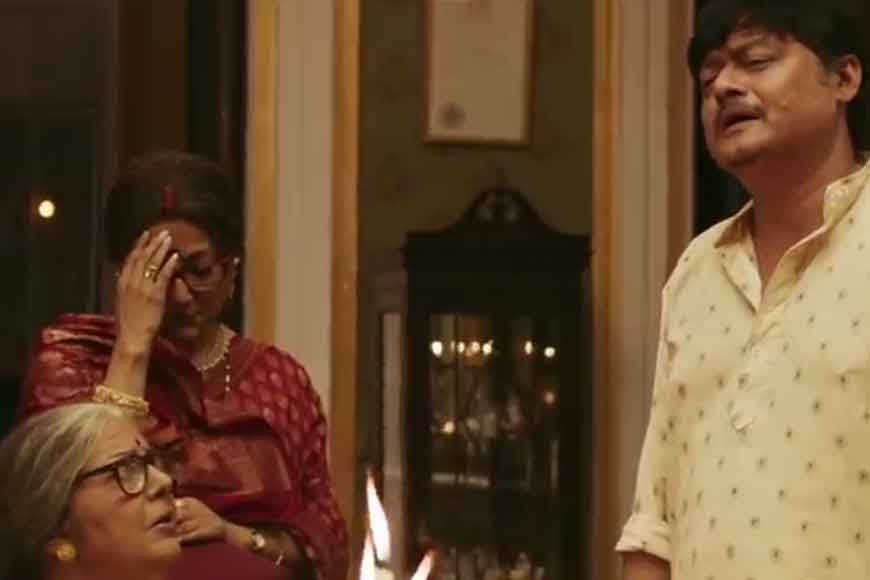 The storyline is replete with the typical Bengali nostalgia, so relatable to modern Bengali families, where children live abroad or in other states, and the elder generation hold on to their traditional homes that at times harbour secrets. And then again in that upper middle-class soiree there are one or two out-of-the-place characters who hold on to their individual preferences. Just like Tonu or Tublu or even Manjari. And one cannot miss Arun Mukhopadhyay who shared the screen for a few minutes but brought out the secret of Basu Paribar through his brilliant acting. In one word, Basu Paribar is one of the best movies in recent times and leaves a thought even after one leaves the movie hall. Just go and watch!