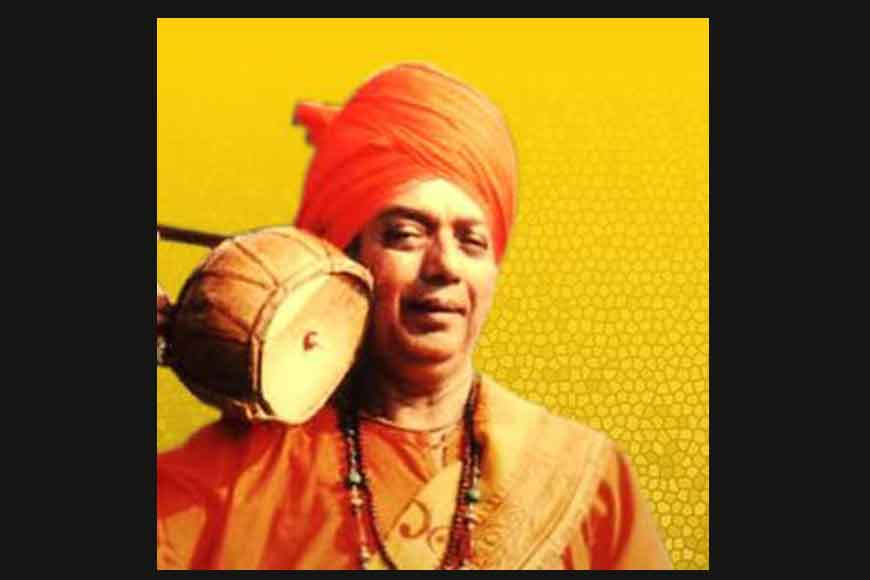 Did you know the New York Times in 1984 had dubbed Purna Das Baul as India's Bob Dylan! Well, if Lalon Fakir is the Baul King, Purna Das took baul songs to an international platform, by bringing in a western element to it.
Purna Das Baul first introduced baul songs to the West, during an eight-month tour of the US in 1965. He was on stage with music stars of the West like Bob Dylan, Joan Baez, Paul Robeson, Mick Jagger, Tina Turner and many more. He played along with Bob Marley, Gordon Lightfoot and Mahalia Jackson. Purna Das thus brought in a new twist to the indigenous baul gaan, making it akin to Western Jazz.
Along with sons Krishnendu, Subhendu and Dibyendu, Purna Das Baul next intended to reunite an array of top stars around Baul music and took an extensive tour of the West. Their fusion band Khyapa unveiled their Baul fusion at the US folk-rock-jazz-reggae fest in 2002. Then came the grand tour of the US and Japan with concerts in New Jersey, New York City and Los Angeles. Purna Das also tried roping in Mick Jagger to sing Baul gaan in Bengali on stage and on record.
There are other Global Bauls too! Baul band Baul Bishwa performed at the famous French Theatre de la Ville of Paris. Led by Bapi Das Baul, an eighth generation baul artiste, the group performed at several places around the world. The collaborative effort of Paban Das Baul and British musician Sam Mills even tried producing Baul fusion music for a global audience. What was thus started by Lalon Fakir was taken to the global audience by bauls of Bengal.