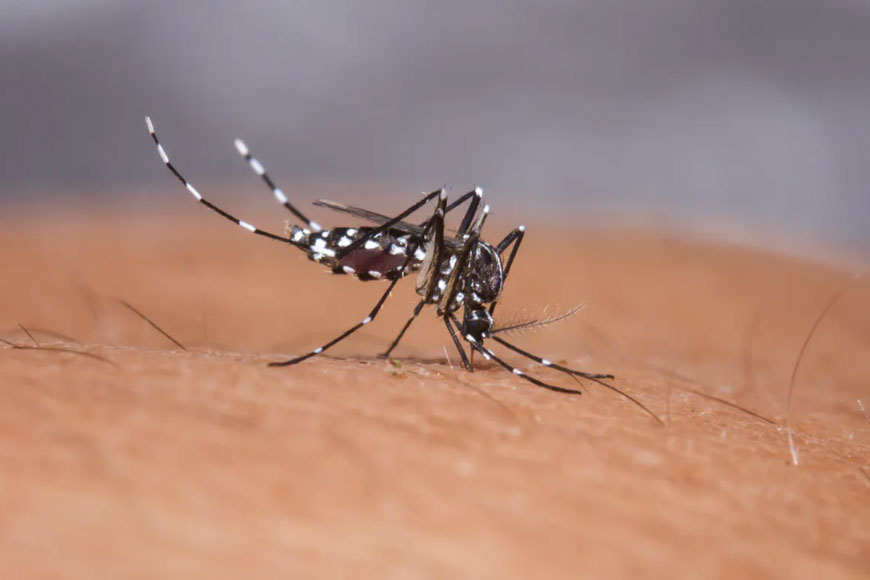 After the scorching heat of the summer months, monsoon is a harbinger of relief. But it is also the season when vector-borne diseases including malaria, dengue, chikungunya, Japanese encephalitis, scrub typhus, yellow fever and lymphatic filariasis thrive. Vector-borne diseases account for more than 17 per cent of all infectious diseases causing more than one million deaths annually worldwide.
But the residents of Bhangor Block I in North 24 Parganas have recently got a new weapon at their disposal to wage a war against vector infections. Sounds incredible? But it is true. 'Protirodh 'is a mobile app developed by local Block Development Office, that can effectively locate and eradicate vector borne diseases.
BDO Dipyaman Mazumdar has initiated the process this year. In 2019-2020, the local administration had to deal with a deluge of dengue affected patients from villages under Bhangor Block including Vayushahar, Moricha and Nolmuri. According to official reports, 398 people were affected and a number of deaths were reported as well. Taking cue from last year's situation, the administration has been proactive to take necessary measures and curb the spread of such vector borne diseases. The New App is a step in that direction and a beacon of hope for victims.

With the help of the Protirodh App, detailed information about each and every house in the locality will be digitally registered. The aim of the app is to provide quick and requisite service to the residents and prevent spread of vector borne diseases. The registration process has already been initiated. A separate website for Bhangor –I Block has been created. This website is directly linked to the Protirodh App. Volunteers will visit every house in the locality and collect detailed data about each family which will be fed to the Pratirodh App. This comprehensive information will then be transmitted to Bhangor-I Block website.
The elaborate information of the locality on the website will help the administration to easily figure out the specific problems of particular areas and find solutions. Separate IDs will be assigned to each head of the family in the locality. Details of family members will be recorded under each head, including number of family members who reside, source of water the family has for drinking and washing and cleaning, whether the family uses a hand pump (tube-well) or stores water in a tank, if any member of a particular family feels unwell or needs hospitalization etc. Although, earlier the local administration did send workers to carry out all-inclusive surveys at regular intervals and the statistics were recorded meticulously but maintaining those records was in itself a huge task. Besides, searching for a specific record from the exhaustive files was like looking for a needle in the haystack. The entire process was offline but now, all information is available at the click of a button! The new system is aimed at providing better service to the registered users of the locality.
There are 60,000 families who reside in the villages under Bhangor I Block that includes nine village panchayats with 203 polling stations. The administration plans to create an information bank of all these families and the work has already started with 298 VCT and VST workers visiting every house and collecting information and then uploading the details on Pratirodh App. It's only a matter of time when a locally developed app will resist and help in fighting vector borne diseases.