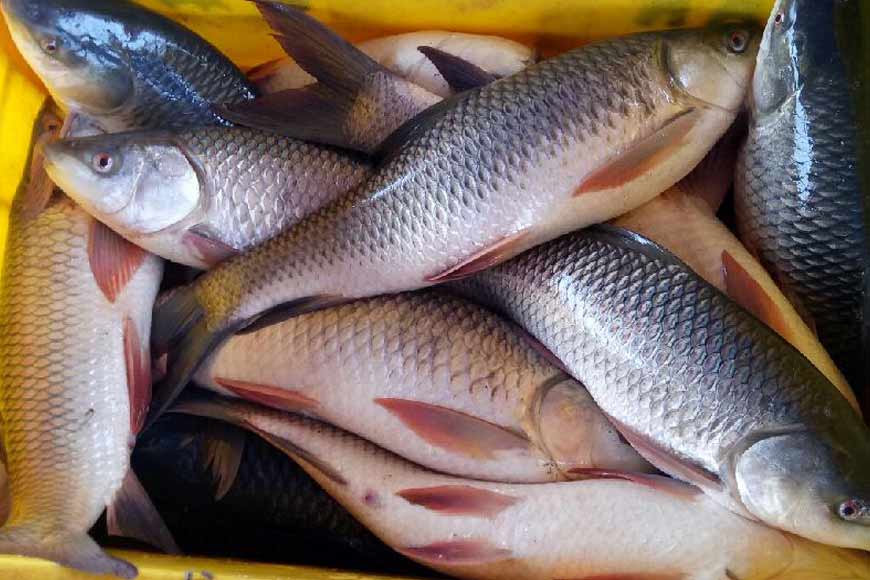 Here is some great news for the fish lovers of Bengal. The big Rohu and Katla fishes that were in high demand and regularly had to be imported from states like Andhra Pradesh are now being grown in large numbers in West Bengal itself. As a result the demand for fishes from Andhra Pradesh has dropped drastically and various districts of West Bengal are turning self-reliant in supplying their own Rohu and Katla and meeting the market demands. But what changed suddenly?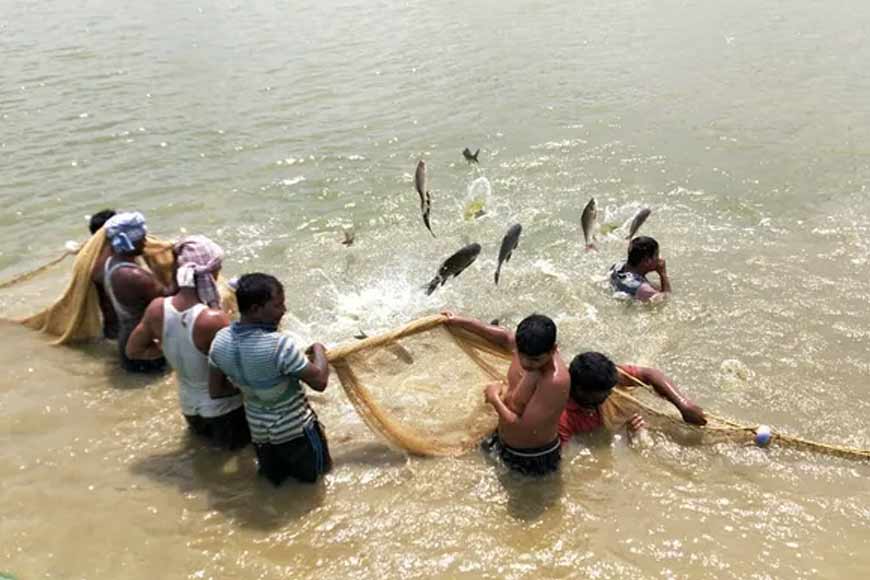 Almost 5 years ago Hon'ble Chief Minister Mamata Banerjee had directed at an official meeting to try out the 'Moyna Model' of fishing in various districts. This model was a huge success in the Moyna block of Midnapore and the traditional farmers had turned to fish farmers bringing in huge profits with a good yield. Several patches of farmlands over the years due to constant flooding had turned into low lying fallow lands with standing water in them. Since crops could no more be grown in such fields, the farmers of Moyna had decided to start bheris in those flooded lowlands and grow big fishes like Rohu and Katla. The endeavour had led to a success, so much so that other parts of Bengal started following the Moyna Model and today the results are phenomenal.
Fisheries Department data shows while 80 thousand metric ton fishes were brought from Andhra Pradesh even a few years ago, today that import has come down to just 40 thousand metric ton as West Bengal gets its Rui, Katla, Mrigel and other big fishes from its own bheris. More than 1 lakh farmers are now using this Moyna Model in their fallow lands. As fishery scientist Dr Amal Dhar mentions: 'This model ensures that the fallow lands which are left unsuitable for cultivation are put to good use, it also meets largely the growing demand for fishes in the state. Fishes are a very good source of protein specially during COVID times compared to animal protein and bigger fishes are important for any Bengali palate.'

In the epicentre Moyna block, almost 6 ton of fish is cultivated per hectare of land annually and they are sent to various parts of the state as well as exported to other states of India like Bihar, Jharkhand and Chattisgarh. Each bheri covers an area of 200 to 450 acres. The farmers of Moyna have made small embankments surrounding their lands so that during future floods, the water cannot enter and disrupt the fishes.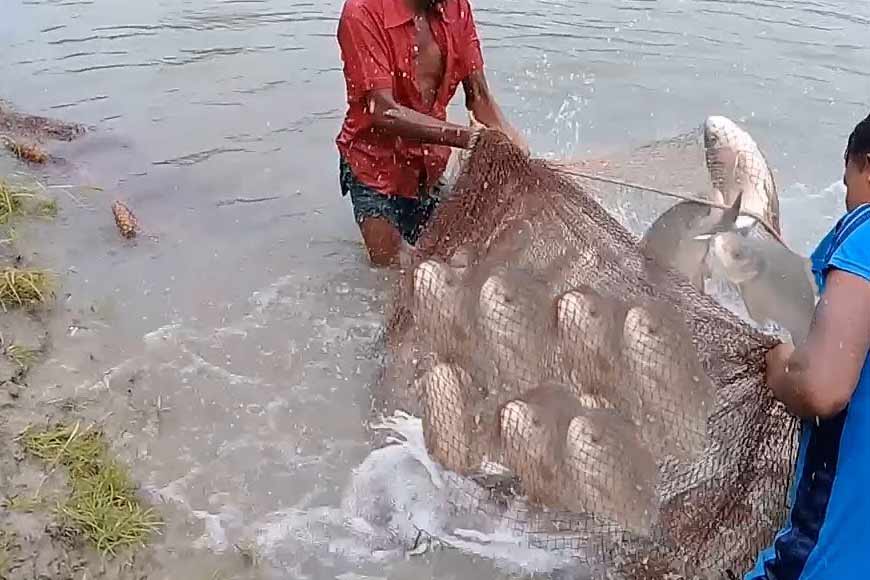 Such initiatives are indeed showing results and the people of the state are getting fresh feed on their plates instead of the 'chalani maachh' from other states that need weeks to come here. The price is also lower than those that come from other states as the cost of transport has skyrocketed over the years, causing a burning hole in the consumer pockets. As per data in the fisheries department, in 2019-20 around 17.82 lakh metric ton of fishes were produced that went up to 18.43 lakh metric ton in 2021-22. That is a big jump indeed!