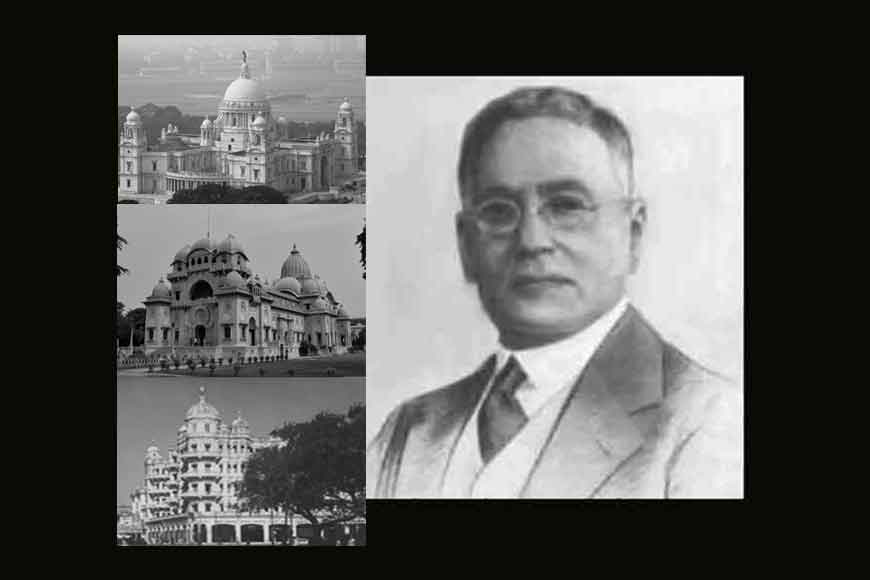 If you thought the Victoria Memorial, one of the famous places of interest of Kolkata, that is flocked all the year round by domestic and foreign tourists, was built only by British architects, then you are wrong! Many do not know that a Bengali architect and industrialist was also behind this wonderful structure. His name is Rajendranath Mookerjee, the then President of Martin Company, ISCO, Standard Wagon Barn Company, Steel Corporation of India and so on.
Mukherjee came into the limelight in the second half of the nineteenth century, when he joined Martin's business as a partner and started a new chapter in the business history of Bengalis. Born in Bhabla village of Basirhat, he started his career as a part-time teacher. But he was always fascinated by Kolkata's streets. After two to three hours of teaching, he would often go out and roam the city streets and watch the big buildings. He also wanted to start an independent business.
He often went to Alipore Zoo to meet one of his friends Ramesh Sanyal and used to roam its gardens and look at its sculptures. One day, on one such tour, the Chief Engineer of the then Corporation, Colonel Leslie was impressed with Rajendranath's work and asked him what he wanted to do. He said that he had a wish to become an independent architect or contractor. Leslie was happy with his work and gave the contract of remodeling the Palta jungle and give shape to the Palta waterworks. There was no money in hand, but such a great opportunity could not be given up. So Rajendranath took loan and started off.
Then came the work of Calcutta Corporation's laying of forty inches water pipeline. Rajendranath received the contract to work on water taps not just in Kolkata but also in Allahabad, Agra, Meerut, Nainital, Benaras and Lucknow. Many Englishmen were so impressed by his calibre, that they too offered to join his company. In 1892, with the help of Martin Saheb, he created 'Martin and Co.'
One of his first architectural feats was to decorate Kolkata, including building of noteworthy structures such as Victoria Memorial, Esplanade Mansions, St. Xavier's College, Ramakrishna Mission, Tripura Palace, Mysore Memorial and Chartered Bank Buildings. In this context, there is an incident behind the story of Victoria Memorial. Lord Curzon requested Sir William Emerson, the famous architect of England to build it. Accordingly, the design tender was floated. Rajendranath also submitted the tender, along with two changed designs to consider. Emerson was fascinated by the design and requested Curzon, that Martin and Co Company should be given the responsibility to build Victoria Memorial.
He also helped the British in building the light railway lines to connect the villages of Bengal. The work of establishing the Howrah-Amta Light Railway started in 1894. His illustrious life ended at the age of 82. In his memory, Krishnanagar's famous patua, Gopeshwar Pal, made an idol of eight feet five inches with Italian marble. Now the statue is placed in the garden on the south side of the Victoria Memorial. In order to make his name ever remembered, in 1957, the Mission Row of Kolkata was named after Rajendranath Mookerjee.