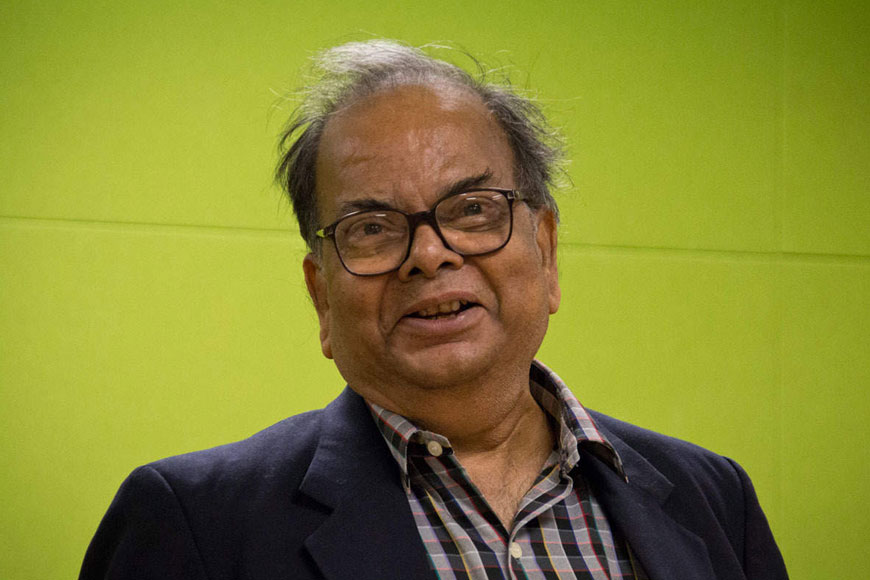 Eminent author Mani Shankar Mukhopadhyay, popularly known as Shankar, will be conferred the Sahitya Akademi Award for his memoir titled 'Eka Eka Ekashi'. This award to the 87-year-old author is long overdue. Sankar (generally known as Sankar in English-language literature ) since childhood had a tumultuous life after his father died while Sankar was still a teenager. As a result he started earning from a young age and became a clerk to the last British barrister of the Calcutta High Court, Noel Frederick Barwell.
At the same time he studied in Surendranath College. He worked in various fields as a typewriter cleaner, private tutor, and even as a hawker to earn his livelihood. It is believed Noel Barwell introduced Sankar to literature. After Noel Barwell's sudden death, Sankar, the professional version of his name adopted for the law courts, sought to honor Barwell. "First, I wanted to build a statue. It was not possible. I then wanted to name a road. Even that was not feasible. And then I decided to write a book about him," he said.

That impetus led to his first novel, about Barwell, that according to some critics is perhaps the most stimulating -- Kato Ajanare (So Much Unknown). In 1962, he conceived Chowringhee on a rainy day at the waterlogged crossing of Central Avenue and Dalhousie - a busy business district in the heart of Kolkata. The novel, set in the opulent hotel named by him as Shahjahan, was made into a cult movie in 1968.
In addition to his literary efforts, Sankar is regarded as a street food expert with two books on this topic. He was also a marketing professional associated with CESC.