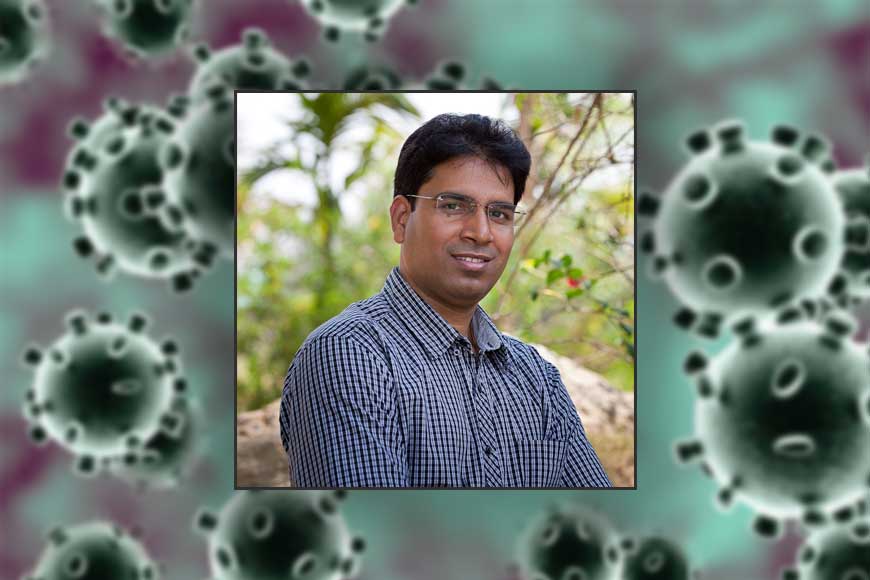 Amidst all the gloom, here is some good news! A group of research scientists of Jawaharlal Nehru Centre for Advanced Scientific Research (JNCASR) led by Professor Jayanta Haldar has developed a one-step anti-microbial coating which when spread on contaminated surfaces or on cotton, polystyrene, polyvinyl etc, has the potential to contain the infectivity of COVID-19 virus. Researchers Sreyan Ghosh and Roya Mukherjee were also part of this group.
Prof Haldar had in 2015 developed similar technology for Ebola virus whose outbreak had seen several deaths in the African continent. Now this COVID-19 coating will be tested technologically so that they can be used. Interestingly JNCASR was ranked seventh among the top 10 scientific institutions of the world by Nature. The coating discovered not only fights microbes, but has shown significant anti-viral properties and is very effective against the influenza virus. Hence it is expected it will be equally effective against the COVID-19 too.
Since the compound that Prof Halder and his team discovered are soluble in water and organic solvents, hence it will help in coating, spraying, painting any surface. To the best of the knowledge of the research team, this coating is almost 99.99 per cent effective in destroying all kinds of microbes, including bacteria, viruses etc.
COVID-19 is an enveloped virus like Influenza virus. Since this coating is very effective against Influenza, so scientists are hopeful it will be equally effective against the Corona virus too. If found active then the coating can be used on masks, body-suits, tools used by doctors, nurses and medical staff and it will definitely protect them from the viral transmission.