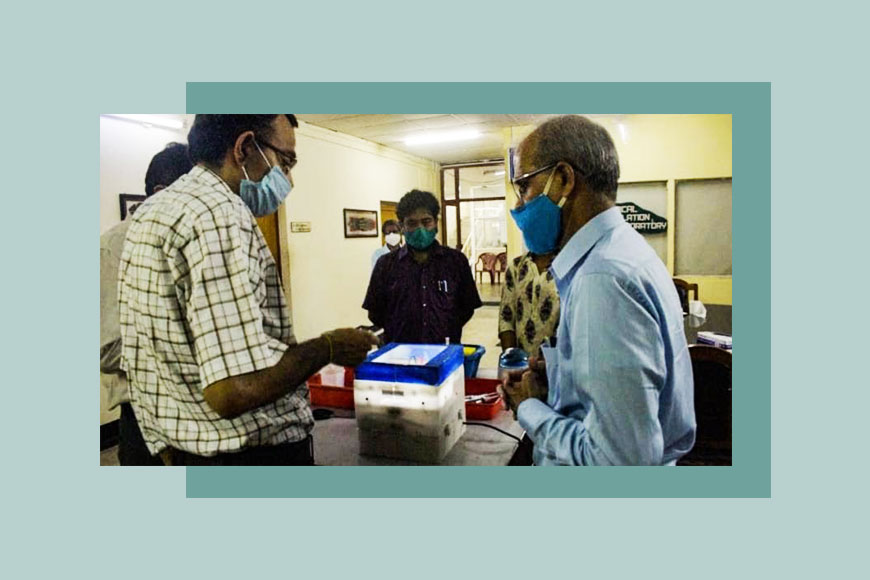 And here is some good news. And that too by Bengali scientists of IIT Kharagpur led by Professors Suman Chakraborty and Dr Arindam Mondal who have developed successfully a portable rapid diagnostic device for quick testing of COVID 19 virus that will reportedly cost only Rs 400 per test and would take less than 60 minutes for results. Rapid test results and low cost testing is need of the hour.
The entire rapid test can be conducted in an ultra-low-cost portable device with the test results being available on a customized smartphone application.The device is capable of conducting the detection of the viral genomic RNA in an ultra-low-cost portable enclosure as an alternative to highly expensive RT-PCR machine. The technology essentially deploys a disposable simple paper-strip for chemical analysis and visualization of results.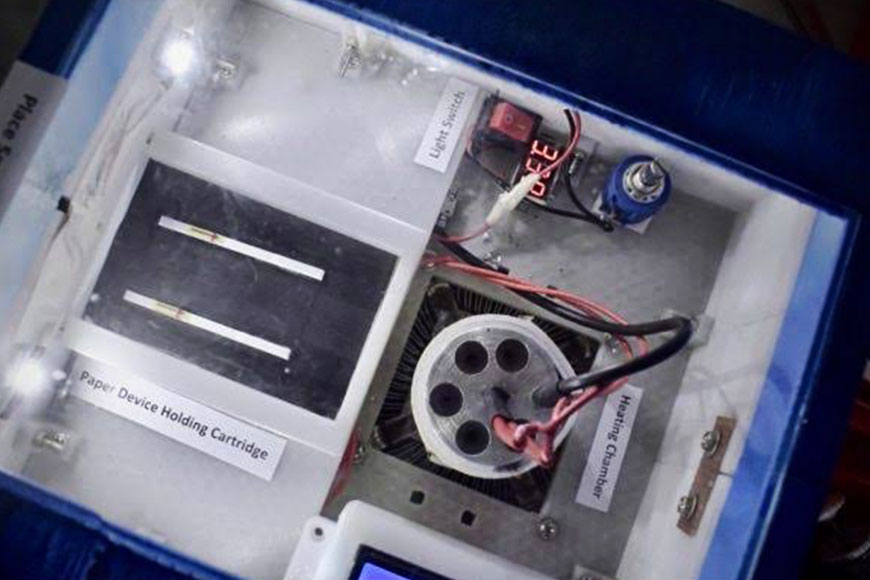 The Device
This unique innovation is aligned with IIT's vision to develop high-end healthcare technologies that can be afforded by the ailing common people all around the globe at virtually no cost, and is likely to make a significant breakthrough in global viral pandemic management.
In a recent media interview the professors said RT-PCR based tests suffer from a compelling constraint of requiring an elaborate laboratory-infrastructure and support system including the operational and maintenance cost. The alternative Rapid tests are either invasive (blood tests) or non-indicative of an early stage of development of the infection. Hence this unique portable device developed by the IIT Kharagpur researchers has not only been validated for the diagnostics of COVID-19 but also been designed to be capable of detecting any other kind of RNA virus by following the same generic procedure.
Scientists believe the impact of this machine will be long-lasting, empowered by the capability of detecting unforeseen viral pandemics in the coming years that may potentially endanger human lives time and again.

Story Tag:
IIT Kharagpur, Bengali Scientist