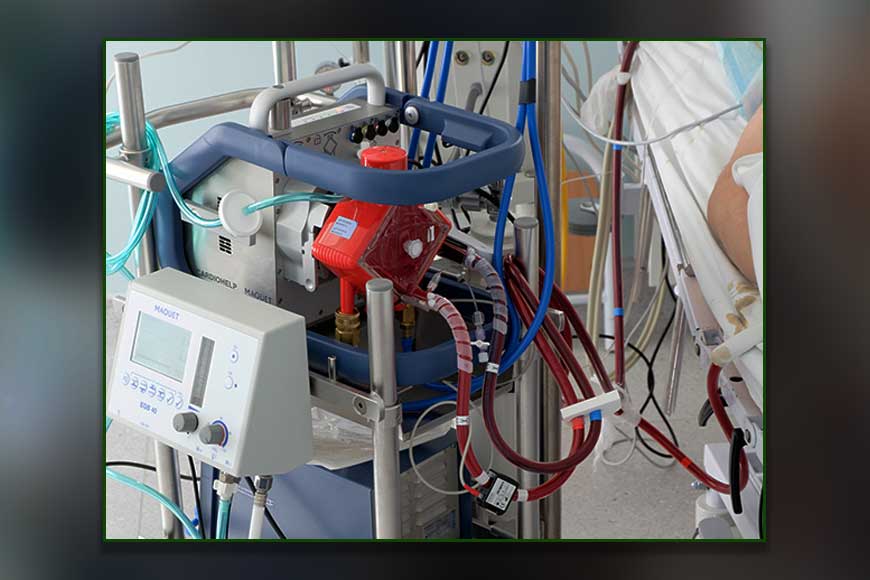 When a 24-year-old critical COVID patient was brought to a hospital in Dhakuria, doctors literally thought she will not live. Her lungs had almost collapsed due to the attack of the virus by then and she had to be immediately put on ventilator. But the ventilator was also not working and her oxygen saturation level was below 40, which meant her vital organs would soon start collapsing.
But the doctors fought on as for them every life is important till its last breath. They then decided to switch to a special respiratory support called Ecmo support. For 300 hours the patient was given Ecmo support to supply oxygen to the whole body. The critical care experts then gradually took away the support after 10 days, transferred her to a ventilator and finally to a general bed. The best part is yesterday the patient was released COVID free! Even the girl's parents could not believe the miracle that happened. Critical care expert Dr Saswati Sinha who was part of the team, said to the media: 'When the patient was brought on 17th May, even a ventilator was not working as her oxygen level was so low. Usually the last resort for such patients is Ecmo support for around 12 days.'
And it worked. This is for the first time in India that a COVID 19 patient has recovered with Ecmo support and returned home. Previously such support was given to two patients in AIIMS Delhi and Chennai but both died.