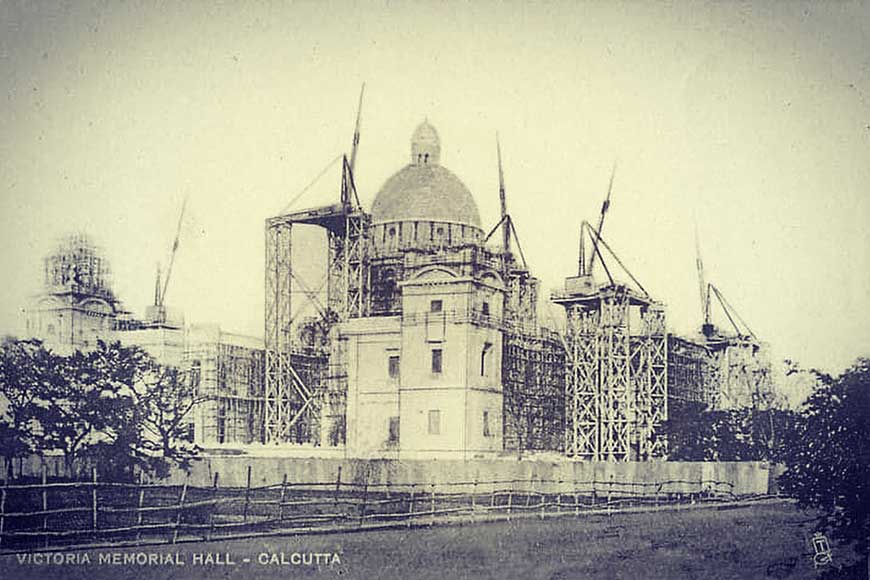 Sir Rajendranath Mookerjee, who was an engineer and also an idol of Entrepreneurship, something Bengalis are always thought to be averse to, was a pioneer industrialist of Bengal. He is also father and father in law to Kolkata's own steel baron Sir B N Mookerjee and socialite Lady Ranu Mookerjee. His company IISCO (Martin Burn) was the bench mark of Indian corporate sector, for it was the only Indian Company listed in the London Stock Exchange. Steel companies such as Tatas of India and Nippon Steel Co of Japan send batch of management trainees to Sir Mookerjee's Burnpur steel plant.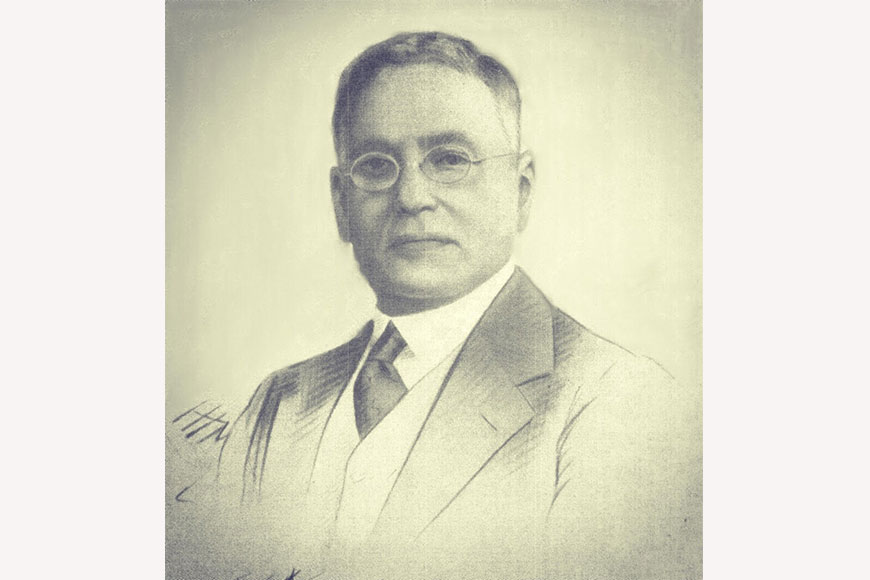 In 1908, Mookerjee was appointed a Companion of the Order of the Indian Empire (CIE). Also, in 1911, he was knighted with the KCIE. In 1922, Mookerjee was further honoured with the dignity of a Knight Commander of the Royal Victorian Order (KCVO). He founded Martin Burn company and contributed to the success of Bengal Iron at Kulti. Martin & Co. was a partnership between Sir Thomas Acquinas Martin and the Bengali Sir Rajen Mookerjee. Sir Thomas had originally suggested that the firm be called Martin & Mookerjee, but Sir Rajen refused; as a native name would make getting European orders very difficult.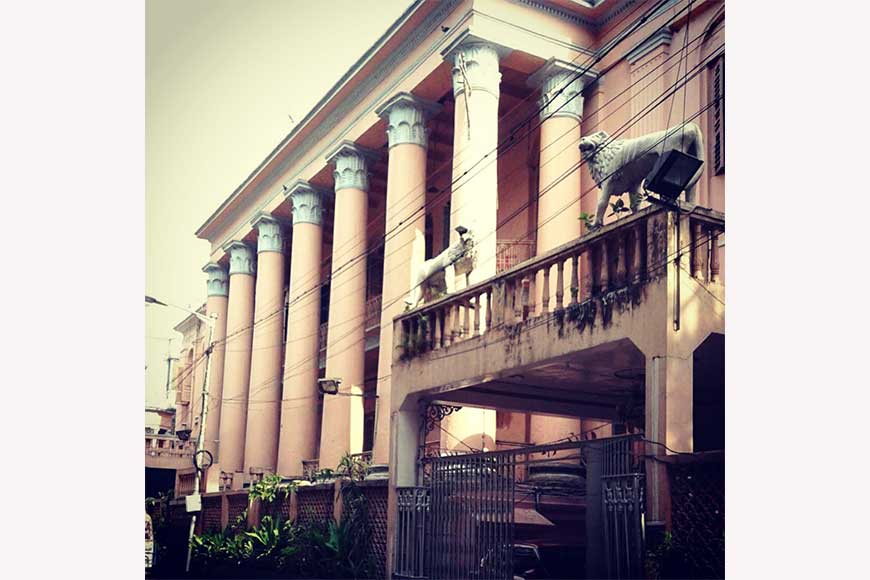 As a Visionary & Pioneering Engineer, Sir Rajendranath Mookerjee was largely considered as the Architect of Modern Kolkata, as the structures that define and symbolize Kolkata's identify - Howrah Bridge, Victoria Memorial and Belur Math are constructed by him. Later he joined G.H. Fairhurst in founding the iron works of The Indian Iron and Steel Company at Burnpur. Present Day's Garden Reach Ship Builders and Hooghly Dock are also his contributions.
Among his many achievements were the construction of Palta water works is notable too. Later, his Company developed the Bridge in 1945 to a Cantilever Bridge which is now called as Rabindra Setu. He pioneered the laying down and operations of Martin's Light Railways with great confidence. Today's Martin Burn Limited is a leading Real Estate Development firm based in Kolkata. It was founded in 1946 as a result of a merger of two civil engineering company i.e. Martin & Co. and Burn & Co.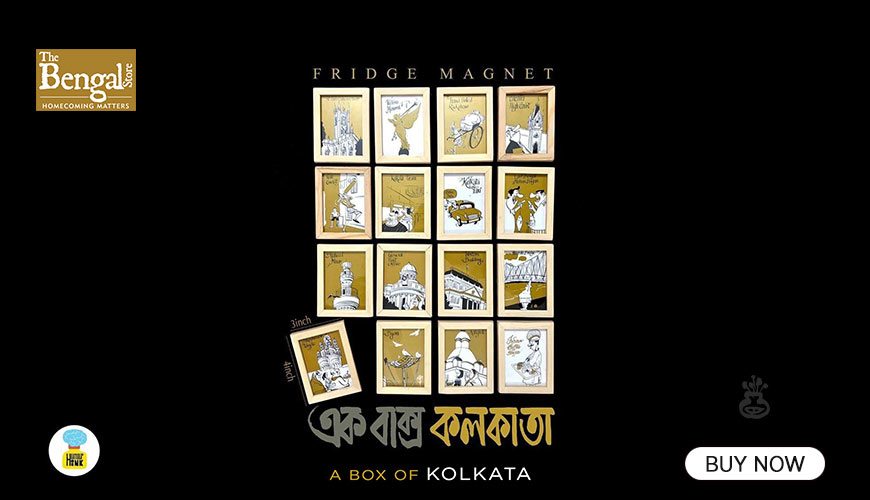 His company built most iconic landmarks such as Shahid Minar and Esplanade Mansion are the most recognizable structures in Kolkata. Now the company has advanced the concept of premium gated community-living with developments such as Shreeram Gardens (Belvedere Road), Shreeram Nagar (VIP Road) and Shreeram Estates (Behala) and gave Kolkata its first truly world-class shopping complex in Shreeram Arcade. The company nowadays engage with civic authorities and local governments to develop public spaces like Eden Gardens Club House, S.S. Hogg Market – Phase II.
But Victoria Memorial remains the company's grandest project. Martin & Co. was originally only supposed to build the foundations, but their work was so impressive that they were given the task of building the entire monument. The Victoria Memorial is what got Sir Rajen his knighthood. It cost 7,000,000 Rupees to build and used some 200,000 cubic feet of marble. Martin & Co. set up stone quarries in Makrana in Rajasthan to procure this marble. Sir Mookerjee as an engineer himself transformed an imaginary structure into real one by using all safety aspects within efficient cost and time. Counted among the best entertainment spots on the riverside in Kolkata, Outram Ghat holds a charm of its own. Built during British Raj and lies to the south of Babughat.The Elegant pavilion for Outram Ghat, was also built by Burn & Co, in 1909.
The Oriental Seminary, the first private English school in India was founded in 1829 by an extraordinary man, Gourmohun Addy. This school was different on many counts. This was the oldest, the largest, and the most respectable independent native school in Bengal. It was first housed at Benshohata, changed locations thereafter thrice before moving into its own building on Chitpore Road. The building, now a heritage structure, was constructed by Martin Burn, and inaugurated by the then Governor, Lord Carmichael in 1914.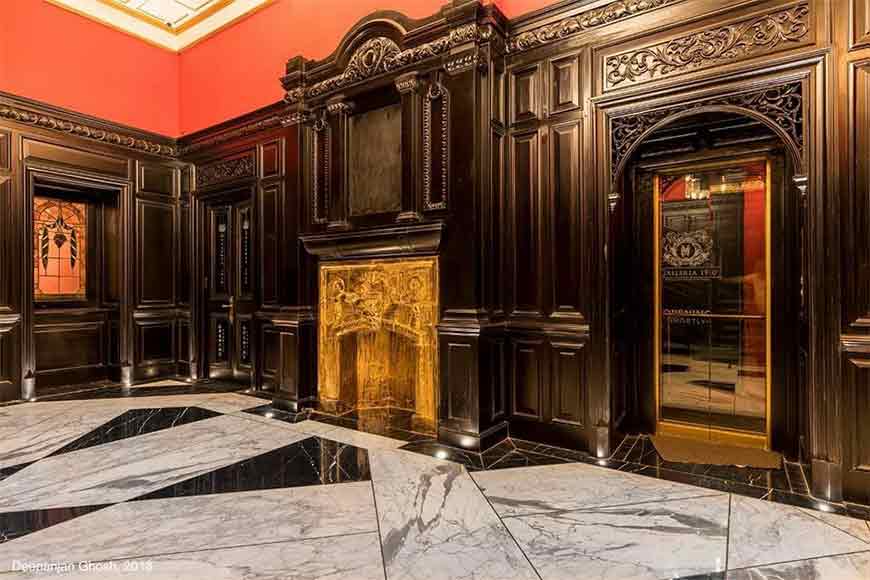 Other than constructing magnificent public projects, he also undertook private projects too. 'Art Nouveau' styled Esplanade Mansion was built in 1910 by Martin & Co. for Calcutta's Jewish real estate magnet, David Joseph Ezra. L. I. C. is the owner. Babu Khelat Chandra Ghosh was a Diwan in the court of Warren Hastings. He was a maestro of Indian Classical music and had interest in fine arts, sports and literature. Khelat Bhawan at 47 Pathuriaghata Street was built in the year 1846 by Martin Burn & Co. The majestic mansion has huge pillars and is still decorated with beautiful marble sculptures, paintings, crystal chandeliers and many other beautiful objects.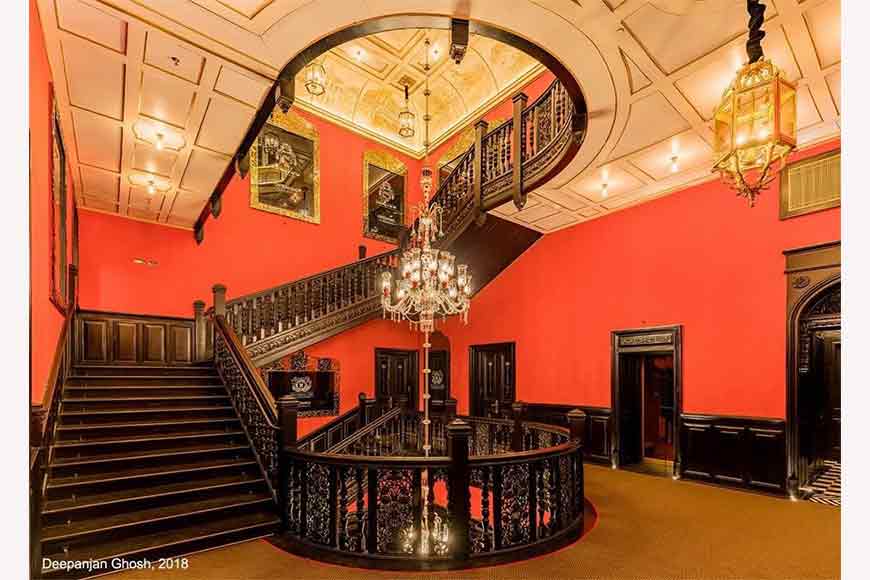 An old Victorian building on 35/2/A, Khudiram Bose Rd, Tala, near the Belgachia Metro station, which is often referred as Belgachia Palace. At the advent of the 20th century, it was built by Martin Burn Company on behalf of the owner, Narayan Kisson Sen. It is claimed that, Narayan Kisson Sen was one of the direct descendants of the legendary Gouri Sen, who was famous for his incredible wealth. He even ventured outside Kolkata and built several buildings in Patna.
Almost 170 years has passed since his birth, yet Sir RN Mookerjee left behind a legacy to create technology that decided India's history. This makes people of Bengal proud but also created a history of pioneering entrepreneurship and industrialization that was never seen before. We are all beneficiaries of his vision which sets an example with ample evidences, challenging the stereotype that Bengalis weren't enterprising enough.
Story Tag:
Architect of Modern Kolkata