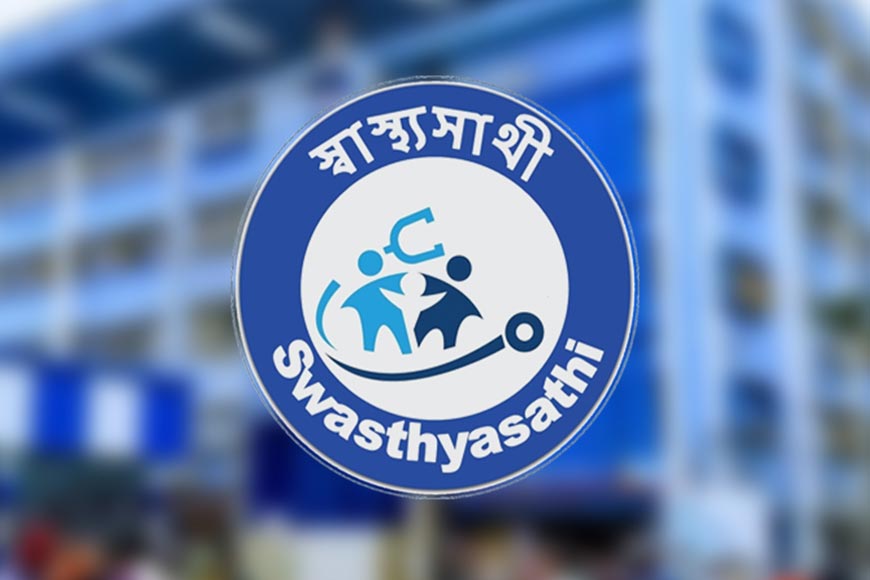 Case 1: A 40-year-old woman dependent on the income of her bus conductor husband received 'Swasthya Sathi' Card on 13th November, 2019. In 2020 she was diagnosed with Total Retinal Detachment and underwent Laser Surgery at Retinal Institute of Bengal (RIB), which is a Swasthya Sathi empanelled hospital totally free of cost. She is now doing remarkably well and got back her vision.
Case 2: An urgent Swasthya Sathi Smart card was issued within 17 hours of application for treatment of a 9-year-old boy suffering from Meningioma in Dakshin Dinajpur. He was treated on emergency free of cost. In the same district another 3-year-old boy from a remote village suffering from bone marrow disease got treatment under Swasthya Sathi scheme.
The above cases are an eye-opener to the successful implementation of one of the most ambitious social schemes launched by Hon'ble Chief Minister of West Bengal, Mamata Banerjee on 30th December 2016. Her vision was to provide health care coverage for a larger section of the society in the state aiming at universal health protection for every resident of the state, something we see in the Western nations. Though thousands get free treatment already in the government hospitals, still there is huge turnout of patients in private hospitals where one has to shell out at times high out-of-pocket expenditure. So many times one gets to hear stories of people selling their lands and houses to provide such treatment for their near and dear ones.
To bring about a complete change to the health sector, and model it in a unique way, our CM hence introduced Fair Price Medicine Shops, Fair Price Diagnostic Centres, Critical Care Unit facilities within 50 km radius, through establishment of Super Specialty Hospitals in the semi urban and rural areas, and the Swasthya Sathi scheme. Everyone can avail of this card including senior citizens that provides basic health cover for secondary and tertiary care up to Rs 5 lakh per annum per family. The scheme was rolled out from 01.02.2017. National Insurance Company was insurance partner in nine districts and United India Insurance Company in 11 districts up to 28.02.2018. The scheme was implemented under assurance mode for the month of March, 2018. From 01.04.2018 to 15.01.2020, Bajaj Allianz selected as Insurance Partner in 18 districts and from 01.04.2018 to 31.12.2019, IFFCO TOKYO selected as Insurance Partner in 5 districts. The service is continued by New Insurance Company from 16.01.2020. National Insurance Company is selected as Insurance Partner in 6 Districts (Cluster-I), Oriental Insurance Company is selected as Insurance Partner in 9 Districts (Cluster-II), United India Insurance Company is selected as Insurance Partner in 8 Districts (Cluster-III).
Some figures:
Number of families covered
2 crores +
Number of empanelled hospitals
2290+
Successful hospitalization

31 lakh +

*
As per the GoWb data on Mar 31, 2022
Best part is the free insurance scheme is paperless, cashless and Smart Card based. There is no cap on the family size and parents from both the spouses are included. All dependent physically challenged persons in the family are also covered. All pre-existing diseases are covered. The entire premium is borne by the State Government and no contribution from the beneficiary. Online Swathya Sathi Smart card is provided to each family on the day of Enrolment. Smart Card captures the details of the family members, photographs, biometric, address, mobile Number, SECC ID etc. There is also real-time uploading of E-health record of the beneficiaries on discharge and claim reimbursement to the hospital with TAT of 30 days is given, else interest is being charged for delayed payment. The Swasthya Sathi Smart card is valid for a lifetime and auto renewed each year.

Kanchan Das, a house maid went for her Feco Cataract Surgery which she could not afford as the lens cost her Rs 25k. However, the Swasthya Sathi Card came to her aid. She said: "I could undergo complete cashless hospitalization: Expenses incurred for consultation, diagnostic test and medicines up to 1 day before the admission of the patient and cost of diagnostic test apart from food during hospitalization and medicine up to 5 days after discharge from the hospital was also provided."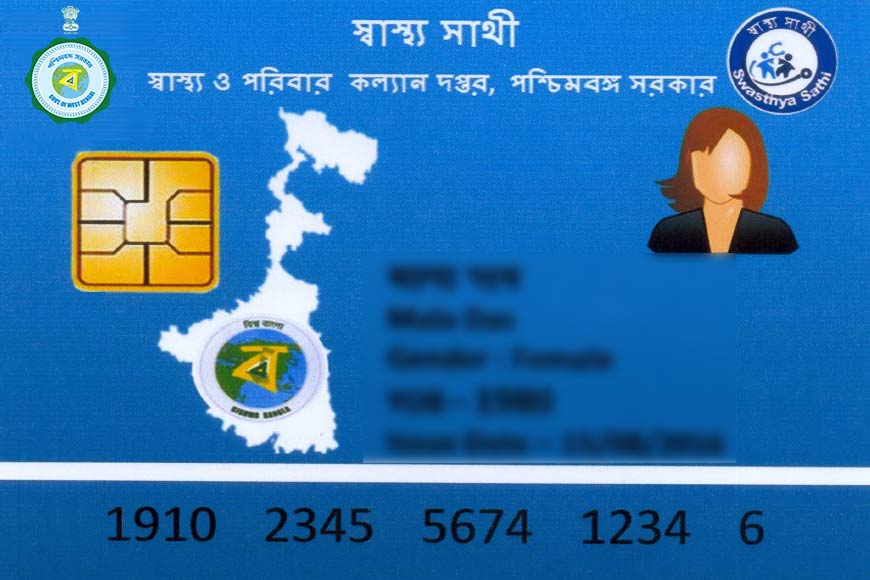 But unlike Das, Sudhir Karmakar had a different experience. He went to a well-known city private hospital for his angioplasty. Being a senior citizen and without anyone to help him financially, Karmakar wanted to avail of the card. He was outright told by the hospital that the card was not accepted in their hospital though the hospital was an empanelled one. When Karmakar protested and threatened to bring it to the government's notice, he was told there is no bed. To rein in such incidents the state government has been strict and has promised to look into such complaints. They will also withdraw license of hospitals if they refuse to honour the card.
There is a large network of empanelled hospitals for the scheme. At least 1,500 empanelled hospitals are there and every day more are being added. The claims of the health care providers are monitored and settled online within 30 days or else interest is paid as per the agreement. The portal is so technically advanced that identification of triggers and outliers through Machine Intelligence as well as Human Intervention is in place against Hospital/TPA/Insurance which includes hospital with high admissions, number of high value packages blocked, higher package blocked and claimed but actually not done, unnecessary surgery done or kept under ICU, same packages blocked for many patients on particular day etc.