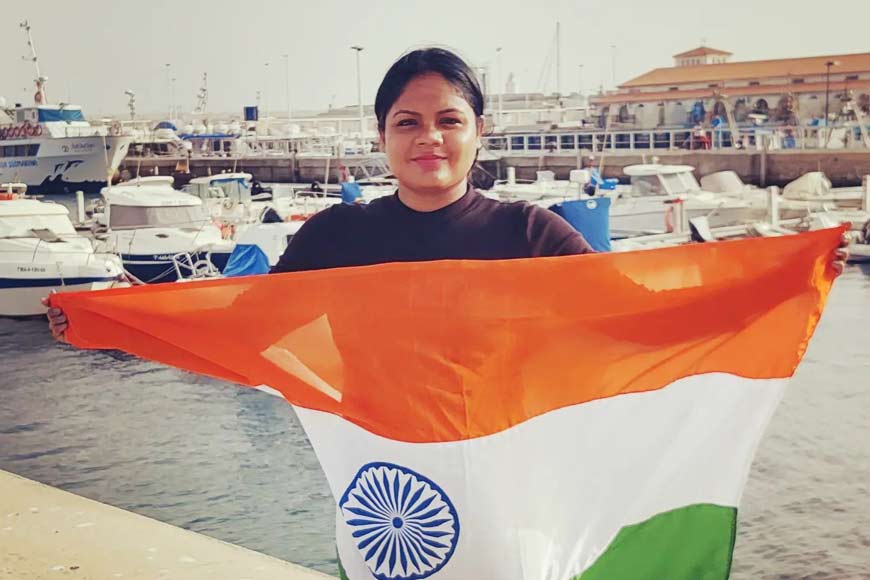 As the 75th anniversary of India's Independence was celebrated, the national flag was unfurled in distant Spain as long-distance swimmer Tahrina Nasrin crossed the Strait of Gibraltar successfully. Bengali swimmer Tahrina Nasrin is a happy soul now after fulfilling her long-cherished dream. Her journey was not an easy one but the unassuming girl from Uluberia's Nimdighi is too overwhelmed by the warm reception she is getting now and would rather prefer to leave behind the memories of her tough battle against near-unsurmountable obstacles to reach a milestone she had set for herself.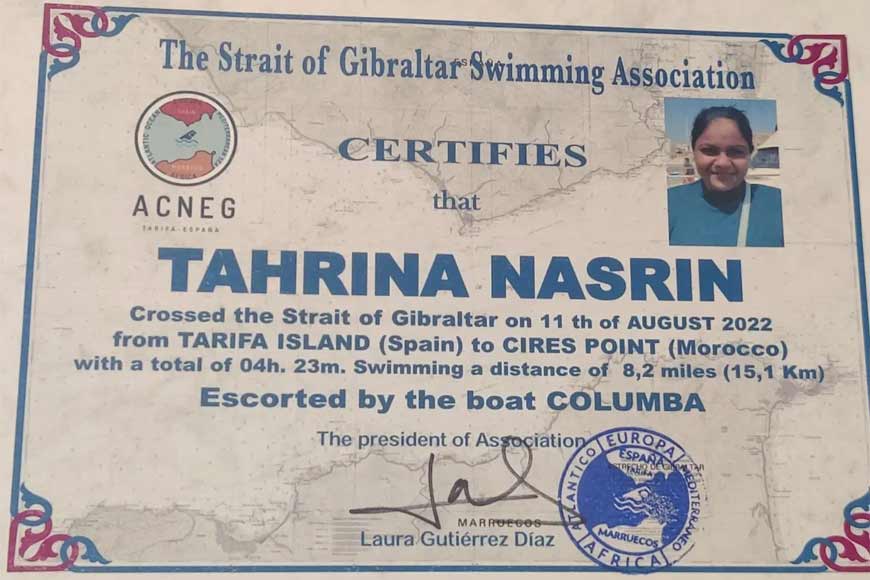 The 28-year-old swimmer crossed the Strait of Gibraltar at 2.33 pm (Spanish time) on Thursday. There was jubilation in her hometown following her success. Nasrin dedicated her win to her former coach, late swimmer Masudur Rahman Baidya (he was the world's first physically challenged swimmer to swim across the Strait of Gibraltar) and her father, Sk. Afsar Ahmed. Tahrina took 4 hours and 23 minutes to cross the 15.1 km Strait of Gibraltar from Tarifa (Sea Ordiz) to Morocco. The Atlantic Ocean and the Mediterranean Sea converge at a point that is only 15 kilometres wide in the Strait of Gibraltar. She commenced her swim from Tarifa Island in Spain at 10.10 am on August 11 (Thursday) and completed the stretch in Morocco at 2.33 pm.
Their view of a foreign graduate student and teaching assistant like me was a mix of respect, pity, indifference, and a superficial friendship. A slight smile if we happened to meet in passing, and a "hi there". They aren't really interested in a deeper acquaintance, neither do they want to date us, at least 95 percent don't
Tahrina, an Income Tax Department employee, left Kolkata on August 8 after overcoming some visa problem and reached Spain on August 9. This was a big relief for her since she had been applying for visa since 2019 and her application was rejected thrice earlier. Finally, this time she could make it with her father accompanying her, who also doubles as her physical trainer and coach now. Tahrina has gathered ample experience as long-distance swimmer, having crossed the English Channel in 2015 followed by her victory over the Bangla Channel at the Bay of Bengal (a sea route from Teknaf to the Saint Martin's Island, a distance of 16.1 Kilometers, part of Bangladesh). Her ultimate goal is to swim across all the seven channels of the world.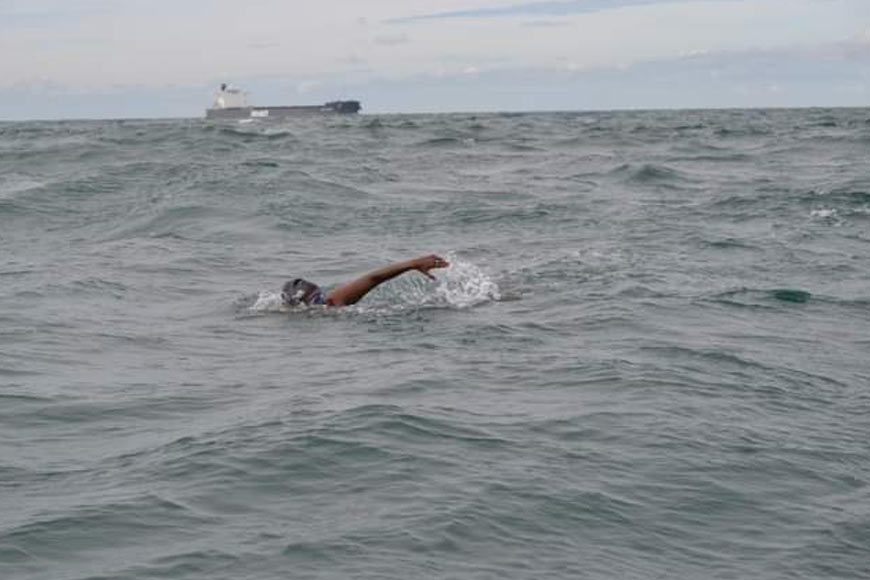 Tahrina's mother introduced her to swimming at tender age of two-and-a-half years when she took her along to the nearby pond. When she was nine years old, she joined a local swimming club. Her coaches realized her potential and started imparting her intense coaching. At the age of 13, she represented the country in the Indo-Bangla games held in Dhaka, Bangladesh. She won the second position in the 50 meter backstroke, followed by two other medals that added to her first international laurels.

Since then, there has been no looking back for this gritty girl. She is fortunate to have a supportive family. Her father Sk. Afsar Ahamed is an ex-footballer. Her brother is a shooter and is also pursuing a PhD in Chemistry. Tahrina added another feather in her cap after her phenomenal feat when she crossed the Strait of Gibraltar. The excited swimmer tweeted the news after her triumph and there was a deluge of congratulatory messages for her.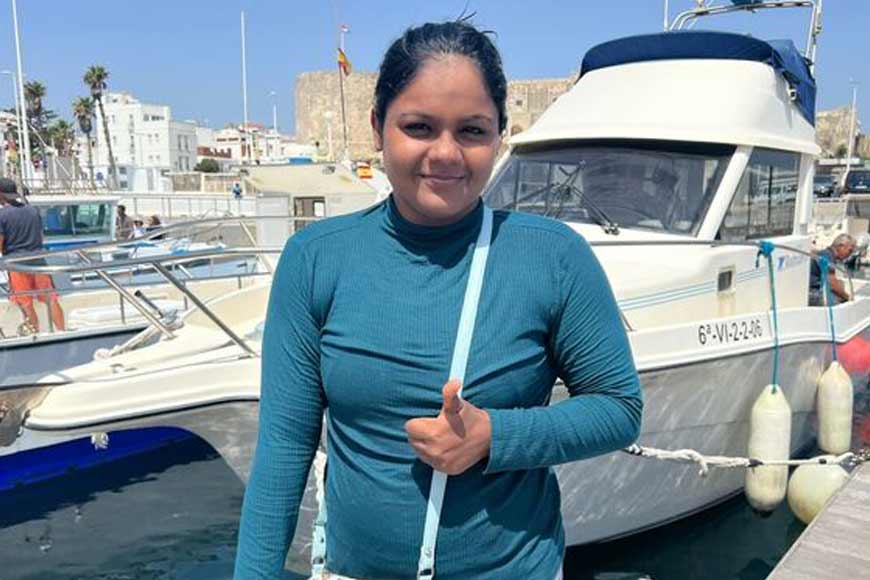 Open water swimming has its own series of challenges and the Strait of Gibraltar is a unique and complex location which differs from other ones due to its specific features. The date of the crossing the strait does not only depend on weather conditions, but also on strong currents. As a result, this date cannot be determined until the last minute. Strong currents can reach 3 knots (5.5 km / h) or even more, and that, depending on their direction, can make swimming easier or even more difficult. The low temperature (15º in winter and 22/23º in summer) of the water increases the risk of hypothermia. Strong winds change direction abruptly making it difficult for swimmers. The Straits of Gibraltar is one of the busiest shipping lanes in the world (more than 300 ships a day) and this heavy maritime traffic is a major hurdle for swimmers.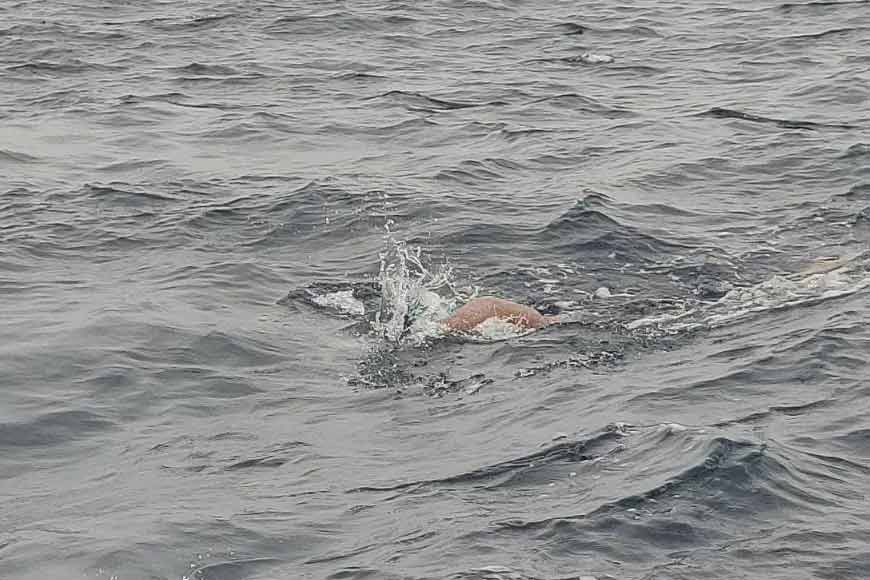 When Taharina decided to take the plunge, she was running a fever. The water was electrically charged and was infested with jelly fish and white sharks or tiger sharks. The eastern part of the area in the Strait of Gibraltar is regularly inhabited by six other cetacean species including pilot whales, resident common bottlenose dolphins, common dolphins, striped dolphins, sperm whales, and a migratory corridor for fin whales. She incurred a number of injuries during her swim but all her troubles vanished once she conquered the choppy waters in the Strait of Gibraltar. This international-level athlete may not have been a familiar name in the country's sports circuit till now, but after her phenomenal victory she is definitely a name to reckon with and watch as she zeroes in on her next goal.