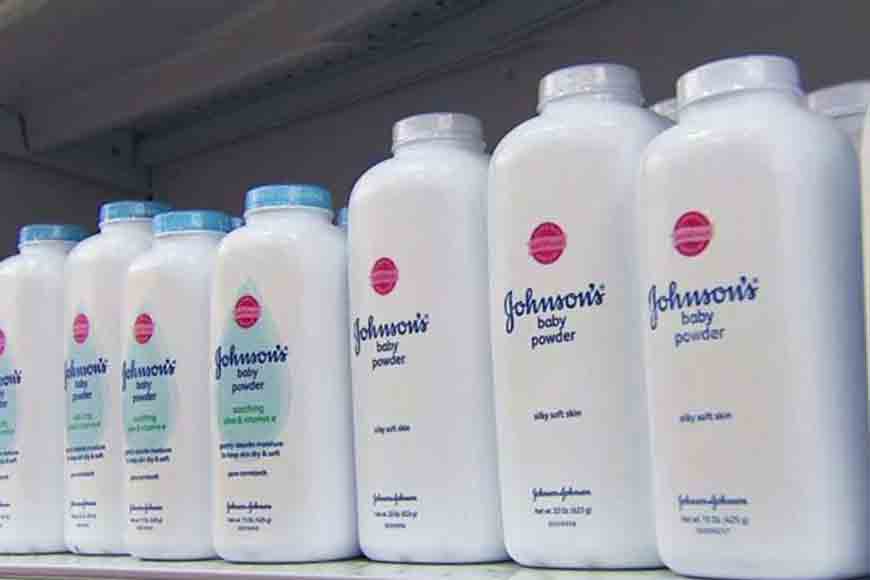 Beware! From the stores to the salon, at every step you can fall prey to the toxic beauty of an ever-growing multi-billion-dollar industry of cosmetics and healthcare products. Have you ever wondered, before buying a lipstick or powder, (whose colourful ads endorsed by well-known silver screen personalities have always wooed you to buy them), if they are safe? You probably didn't, because they never carried any warnings on their labels. Like a cigarette packet or a gutka packet does, warning you of the health hazards and their carcinogenic effect, most cosmetic products from shampoo, to powder, to lipstick, to soaps, never carry side-effects of the ingredients they contain. Hence, you never gave a second thought, before shelling out your hard-earned fortune for buying that super expensive cosmetic product, that you thought would turn you the prima donna of this festive season.
May be just like you, Eva Echeverria of Los Angeles, who lost her life to ovarian cancer recently, never gave a second thought before using baby powder of Johnson & Johnson, the century-old FMCG company, that never bothered to mention it is laced with silica that is carcinogenic. Baby powder and carcinogenic! True, our eyes popped out in surprise. Don't we use this company's product regularly as they promise to be almost 'no-chemical' and harmless? Evaused the powder since 1950s regularly around her genitals for hygienic reasons and was diagnosed with ovarian cancer in 2007. The powder contained silica that can cause cancer as per several scientific studies and it was mentioned nowhere. Johnson & Johnson was asked to pay a whooping $417 million to the consumer after they lost the lawsuit in the consumer's court. "We will appeal today's verdict because we are guided by the science, which supports the safety of Johnson's baby powder," J&J said.
Consumer activist Ronald Behera, says: 'Advertisements are meant to create awareness of a product and provide adequate information to enable consumers to purchase a product based on the information provided. But modern-day ads are deceptive and mislead consumers to buy them either giving wrong information, or no information.' Here lies the ethical drawback in the contemporary business environment.The carelessness with which women's cosmetics and antiaging products are made and the toxins in men's deodorant, cologne, and aftershave, consumers are literally putting themselves and even their unborn children in danger daily by simply applying a lipstick or moisturizer.
Dr Sam Epstein in his famous book Toxic Beauty mentions how diseases such as cancer, diabetes and other inflammatory diseases occur through the exposure to petrochemical and synthetic toxins found in every day consumer products. He brings out the transparent truth of the consumer industry and how consumers are duped regularly without proper information about the ingredients on the labels. What we consider safest, like the baby powder talc is not safe at all! A 2007 survey by the Campaign for Safe Cosmetics found that most children's bath products contain harmful chemicals at 10 parts per million or less, but an earlier 2001 study by the FDA found levels in excess of 85 parts per million.
In 2015 India framed a new Consumer Protection Bill to replace the 31-year-old archaic Consumer Protection Act of 1986. The Standing Committee suggested 80 amendments, compelling the government to re-structure the Bill. Finally, it is ready. The new law will have provisions to sue a manufacturer for 'product liability,' a clause unheard of in our country so far. Also, the consumer can lodge a complaint from anywhere unlike the existing law under which a consumer had to register the complaint at the same place from where a product was purchased. Further, it is not mandatory for a complainant to be accompanied by a lawyer and if at any point, the manufacturer and complainant arrive at a compromise, the latter can withdraw the complaint.
But before you turn a victim to the toxic cosmetic industry, or need to file a consumer case, why not earn knowledge on what you are using that most labels never mention?
Here are the 'Dirty Dozen' chemicals you use unknowingly:
• BHA and BHT
You get them in moisturizers. They are suspected endocrine disruptors and may cause cancer.
• Coal tar dyes
Potential to cause cancer and may be contaminated with heavy metals toxic to the brain.
• DEA-related ingredients
Used in moisturizers and shampoos. It can react to form nitrosamines, which may cause cancer.
• Dibutyl phthalate
Found in nail care products. Suspected endocrine disrupter and reproductive toxicant.
• Formaldehyde-releasing preservatives
Look out for DMDM hydantoin, diazolidinyl urea, imidazolidinyl urea, methenamine and quarternium-15. Used in a variety of cosmetics. Release small amounts of formaldehyde, which causes cancer.
• Parabens
Used in most cosmetics as preservatives. Suspected endocrine disrupters and interfere with male reproductive functions or even cause breast cancer.
• Parfum (a.k.a. fragrance)
Some fragrance ingredients can trigger allergies and asthma. Some linked to cancer and neurotoxicity.

• PEG compounds
Used in creams as propylene glycol, which may cause cancer.
• Petrolatum
Used in hair products for shine and as a moisture barrier in some lip balms, lip sticks and moisturizers. Cause cancer.
• Siloxanes
Look for ingredients ending in "-siloxane" or "-methicone." Suspected endocrine disrupter and reproductive toxicant (cyclotetrasiloxane).
• Sodium laureth sulfate
Used in foaming cosmetics, such as shampoos, cleansers and bubble bath. Can be contaminated with 1,4-dioxane, which may cause cancer.
• Triclosan
Used in antibacterial cosmetics, such as toothpastes, cleansers and antiperspirants. Suspected endocrine disrupter and may contribute to antibiotic resistance in bacteria.