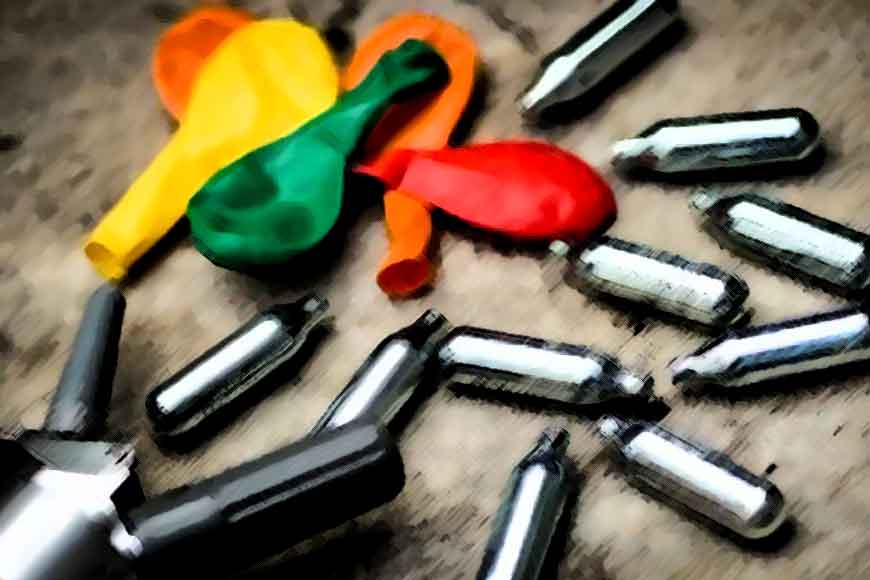 They are spraying some chemical inside cars, the minute you roll down the windows. And the chemical is nothing other than laughing gas! And then they are committing the crime, robbing the passenger. The 'Laughing Gas' gang is the new menace on Kolkata's streets. They are believed to have landed from North India before the pujas and in Delhi they are known as the 'Thak Thak' gang.
Yesterday, they robbed an orthopaedic surgeon at the Beadon Street-Rabindra Sarani crossing. The female members are used as accident victims. The male members come up, spray the chemical while the driver is talking and robs him or her. At times the gang members also puncture the car tyre and the driver as soon as comes out to check is robbed. They also spray laughing gas on the bonnet or through the windows and the occupants in the car get temporarily incapacitated. During this time they are robbed of all valuables.
They even cry out by spilling some oil under the car that the engine is leaking etc. to waylaid the occupants of the car. The use of the chemical has however worried the city police.