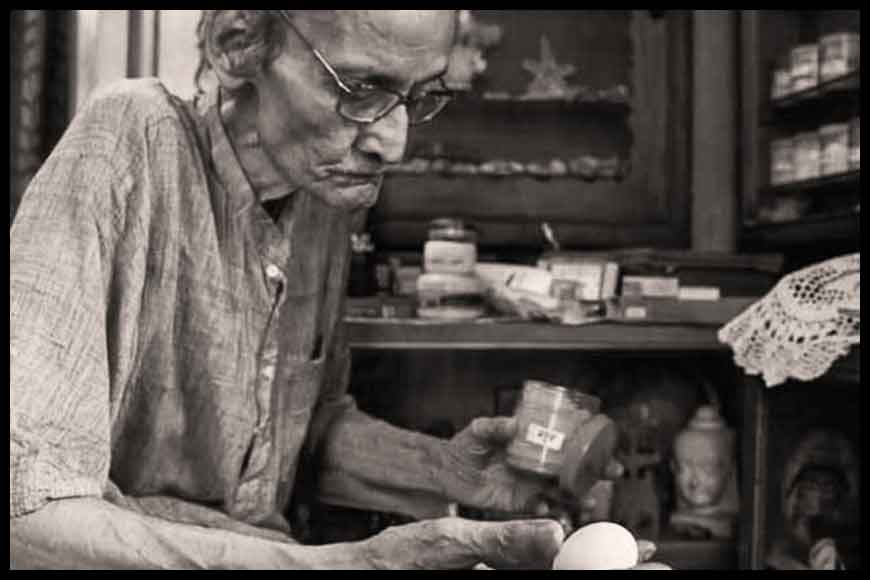 Remember the Birdman of India, Salim Moizuddin Abdul Ali, popularly known as Salim Ali? Well, Bengal's Krishnanagar has its own Salim Ali, in 82-year-old Amaresh Kumar Mitra. Mitra is a trader who deals in eggs of various birds and even exotic ones and has no financial motive behind the same. This trade has got nothing to do with financial gains. It is his passion that has made Mitra collect more than 400 eggs of 120 species of birds.
Since childhood, Mitra was fascinated by birds. With the passage of time, his fascination slowly transformed into the driving force of his life. From 1952 to 1960, he wandered in the forests, villages, and districts of West Bengal chasing that passion. The bird lover also stepped out of Bengal to delve deep into forests, exploring known and unknown territories collecting eggs of baya weaver bird, cuckoos, peacocks, Bronxe winged Jacana, Neelkantha and several other exotic birds. His vast collection of bird eggs have found a place in an entire room of his house.
Amaresh Kumar Mitra seems nothing less than a fairytale character. His story would offer you an overwhelming urge to meet him in person and witness his interesting collections. His passion is not only restricted to birds. His unique collection also includes 200 types of rare paddy seeds which are no longer available. He went around collecting these to save the rare paddy seeds from fading away. Kabiraj, Reshmi, Almashok are the rare paddy seeds you will find in his collection. Yet, even at this age we shall always remember him as the Birdman of Bengal, whose journey might encourage people to chase their passion without caring about the rest of the world.