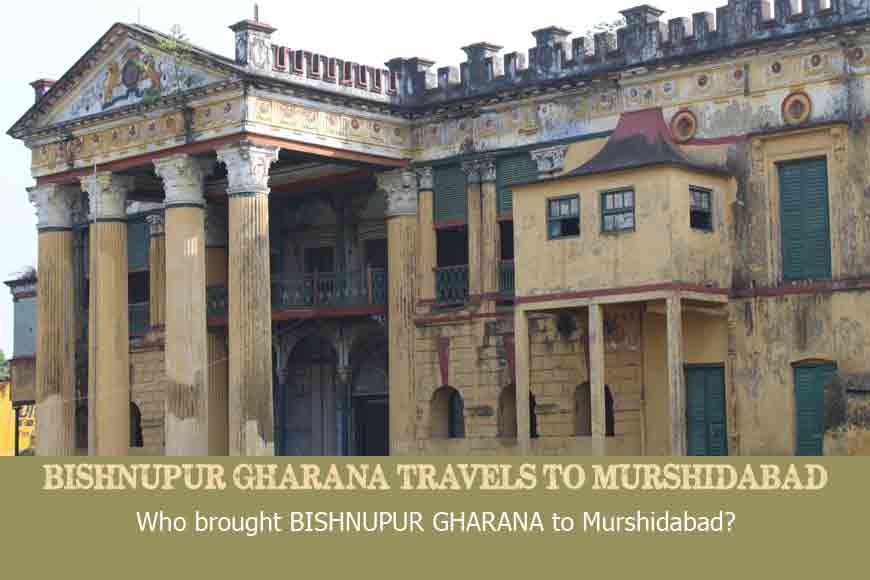 DEBDUTTA GUPTA & PARTHA DASGUPTA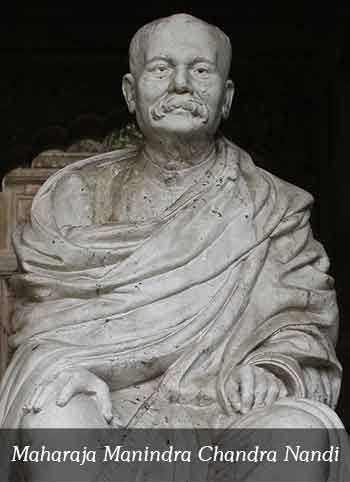 In addition to Bankura district,Bishnupur Gharana music was practiced in Murshidabad too. In 1905, Maharaja Manindra Chandra Nandi of Murshidabad, opened the first honorary music school there. Presently, its condition is almost worn out. The Baharampur Music Society School was also built. Although it was initially in Kashim Bazar, later it was shifted to Khagra. That too is in a dilapidated state.
Radhika Prasad Goswami was appointed as the music teacher of Maharaja's school. He would get a salary of 125 rupees from the Maharaja in those days. This was quite an amount. It is known from Rabindrasangeet glossary, that musician Bhubaneshwar Bagchi, a student of this school, had released the song 'Ananta Sagar Kali,' as the first record. Famous researcher on Murshidabad, Ramaprasad Bhaskar and author Krishnajit Sengupta gave many songs from their collection, of which we got hold of a song sung by Bhubaneshwar Bagchi.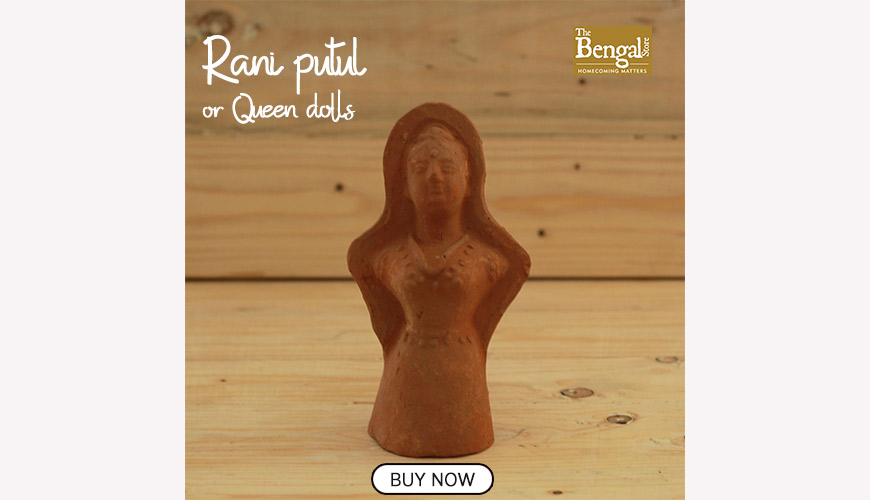 Another student of Radhika Prasad was Dhirendranath Bhattacharya. Incidentally, Rabindranath Tagore came to Murshidabad to attend the first music conference that was held at Kashimbazar Rajbari in 1907. Another student of the school was Girijashankar Chakraborty. Even today, the famous corridor of Chiat Singh is present in Kashimbazar Rajbari of Murshidabad. There were many songs performed here by various maestros.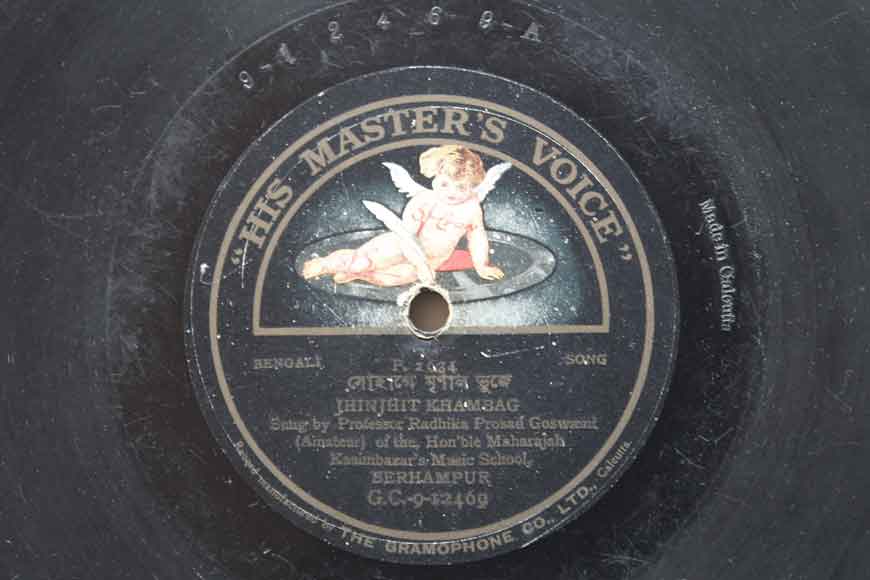 Even today Radhika Prasad Goswami is respected and celebrations are held in honour of the Maharaja, who popularized Bishnupur Gharana. This is how a Darbari genre of song developed through the institutional education center.