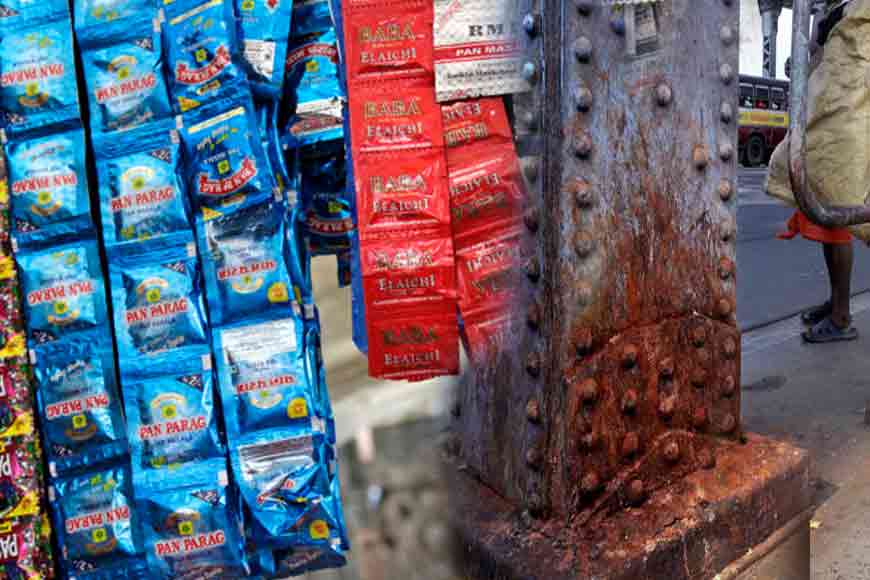 West Bengal government has put a total ban on the manufacture, storage, distribution and sale of gutka and pan masala in the state for a year with effect from November 7. The decision was taken keeping in mind the harmful effects of tobacco and nicotine-based chewing products on human health. But what Kolkata had faced since last one decade, thanks to the spitting of Gutka and Pan Masala users was almost losing the structure of the iconic Howrah Bridge.
The Howrah Bridge, Calcutta's iconic British Raj era landmark, was being eaten away by the red acid spit of thousands of 'gutka' chewers. Gutka is usually a mix of tobacco, betelnut, slake lime and catechu. Millions of passengers and pedestrians used the cantilevered steel suspension bridge - believed to be the world's busiest every day to cross the Hooghly River. But while the structure, completed in 1943, withstood the weight of its teeming human load, it faced a challenge to its very existence due to gallons of corrosive chewing tobacco spit on its pillar hoods. Any damage to the steel hoods, which shield the girders and hangars from water, would have rendered the bridge unsafe.
Engineers from the Calcutta Port Trust had found way back in 2013 the extent of damage so alarming that they decided to cover its 86 pillars with washable fibreglass which cannot be corroded by gutka. Thanks to this blanket ban, not just structures like Howrah Bridge, but many lives will also be saved from cancer causing agents.