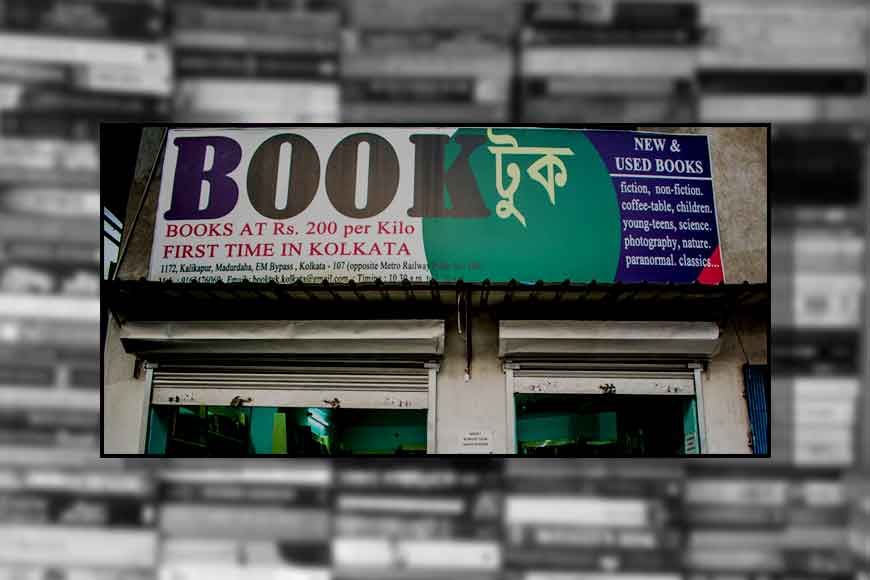 If you have been born or brought up in Kolkata, you must be well-acquainted with the term 'boipagol' and 'boipoka.' Kolkata is truly a paradise of book lovers. People in this city do not take much time to make friends with books, whether it be in the old book shops of College Street or the famous Kolkata Book Fair every winter. In the era of social media and mobile phones, the madness about books has subsided to a large extent unfortunately as everyone has access to downloadable e-books. Yet there are many who still crowd various bookstores to lay hands upon their favourite books.
So here is some good news for book-lovers. The city has come up with a one of a kind book store named Book Tuk at Kalikapur, who are selling every kind of book in kilograms. Selling or buying books by kilograms has been a popular concept in the West and some metropolitan cities of India. But for Kolkata, Book Tuk brought this concept. The 600-square-foot store near Kalikapur has introduced this innovative concept and books weighing one kilogram costs Rs 200 here!
Book Tuk started its journey way back in 2015 and has already created a huge buzz in the city. Most importantly, every book found here is in a prime condition. The store buys books from local shops and websites at discounted rates. This enables Book Tuk to sell books at highly reasonable prices. Irrespective of how hefty the book costs, one has to buy them according to how much these weigh. Many are imported from Europe and there is hardly any wear and tear on the books because of the climatic condition there. Every book seems new and in a perfect condition. Name a genre and you will find it here. Be it fiction, non-fiction, classics, romance, cook-books, mystery or thriller --- you find everything in this wondrous book store like one does in a library.
So browse through and pick the ones that you want to opt for. Book Tuk also has a whatsapp group so that their clients are aware of the new arrivals. You also let the store know if you are in search of any particular book. Book Tuk will certainly strive to make it available for you. So all the bookworms of Kolkata, be ready to buy your books from Book Tuk!